10 Hilarious Tweets Covering The Great Croc Debate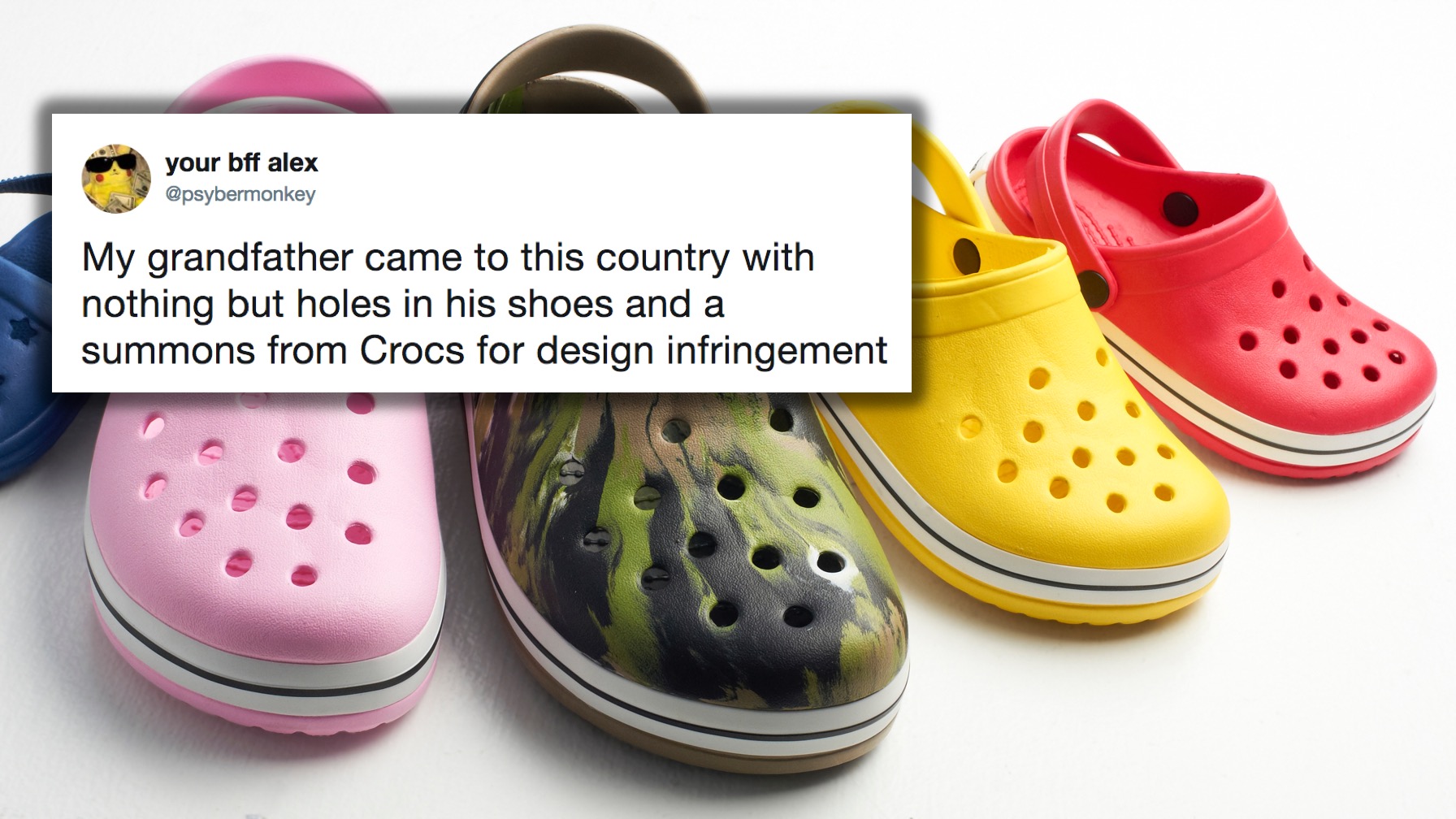 Dads aren't typically synonymous with fashion-forward trends, but according to sources (1, 2, 3), Crocs are about to make serious waves in the fashion scene this summer. Finally, we can all be chic and comfortable at the same time!
That being said, not quite everyone is on board with the rubbery clogs just yet. While pro- and anti-Croc arguments are being made all over the internet, folks over on Twitter are doing their best to inject a little humor into the situation.
Here are some of the funniest tweets from both sides of the aisle and everywhere in between.
The family legacy.
me: son, one day all this will be yours *points at 20 pairs of crocs*

— John Darby (@mrjohndarby) April 17, 2018