10 Kid Snacks You'll Eat Like A Rodent Scavenger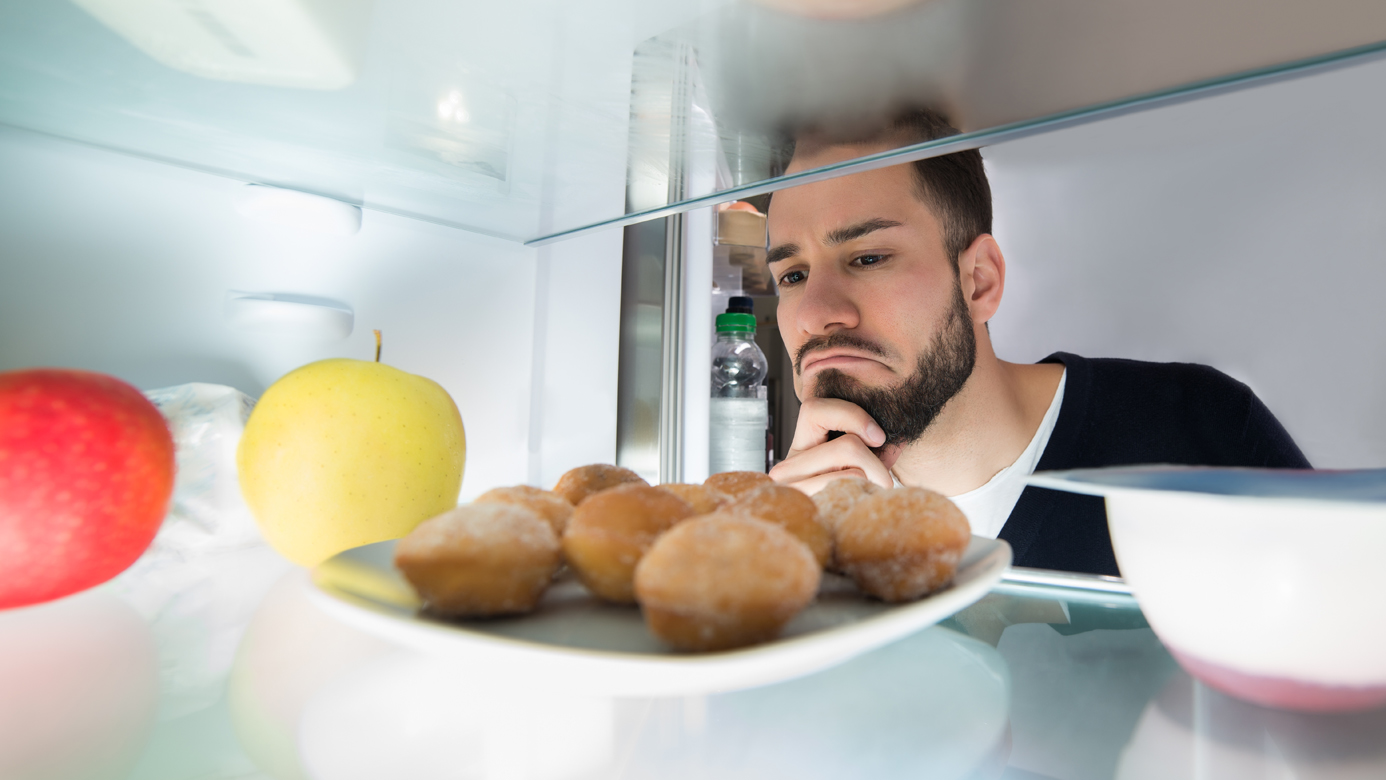 Move over Guy Fieri, it's me: a parent willing to devour any chunk of processed garbage I find in the crevices of the backseat of my minivan. Okay, I wouldn't eat Crevice Snacks (at least not without a Food Network contract), but I have sampled – even enjoyed – a cornucopia of snacks a more sophisticated (aka, lame) adult would miss out on. Sometimes parenting is a tough gig, but if we're being honest, the always-available snacks are a perk.
1 Fruit Snacks: Fruit's Very Distant Cousin
Here's one of life's great mysteries: Why are gummies in a plastic pouch a healthy snack, but once they take bear-form, they become candy? Who cares?! Give me all the red ones or you're grounded.
2 Lunchables, For When You're Lunch-unable.
Me at the grocery store: Why would I spend $3 on some weird meat and crackers and a heap of plastic when I could make this myself so easily.
Me at home, reaching for my kid's Lunchable at midnight: It would ruin my life to cut up meat and cheese and open a sleeve of crackers right now.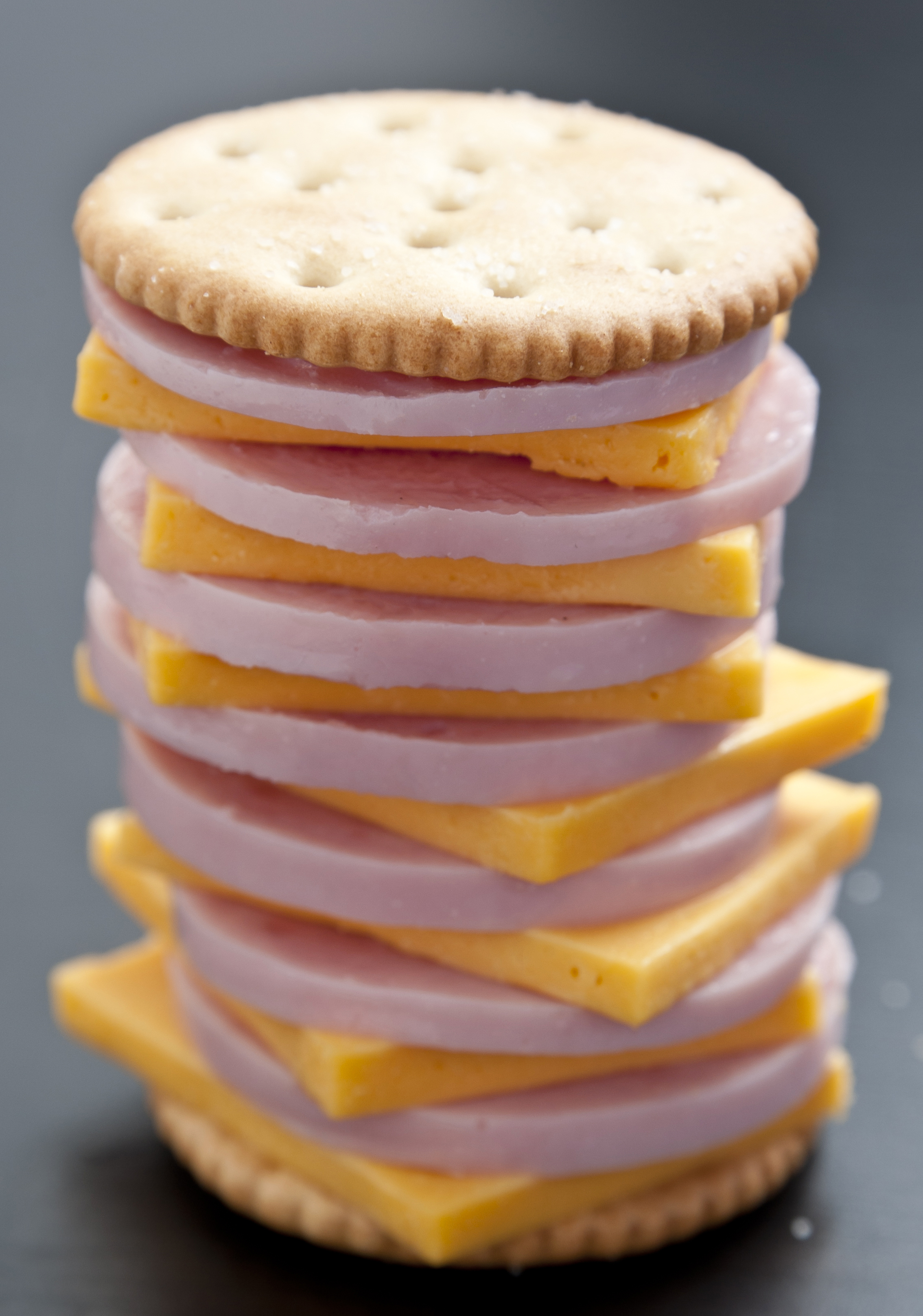 3 Liquid Sugar In A Pouch
I don't know why sugar water tastes so much better sucked through a straw out of a foil pouch, but I'll slam a whole box of these at your summer barbecue. 12 come in a box, 1 for each of my kids and 10 for me.
4 Granola Bars AKA Hanger Stavers
Granola bars are one of those snacks we buy for kids because the word granola is healthy, and we're happy to ignore that the granola is held together with what is essentially glue made out of high fructose corn syrup. Anyway, these babies come in CLUTCH when you're on a family outing and the Hanger kicks in.
5 I love the fishes because they're so readily available.
Let's be real, these are not so delicious. If you enjoy chewing on cardboard with a vaguely cheesy aftertaste that lingers for hours, good for you. For the rest of us, we eat goldfish crackers because, if we don't, they'll end up ground up in the carpet.
6 NUGGETS
As an adult with high cholesterol, I try not to eat fast food; but as a parent, it is my privilege, NAY, MY RIGHT, to freely take from my kids' kid's meals. We've been ordering the 6-piece McNugget Happy Meal for awhile but my son still thinks it's 4-piece. Please do not tell him. Honorable mention to the french fries at the bottom of the bag which are all for me and whose calories stop counting once they fall out of their little fry bag.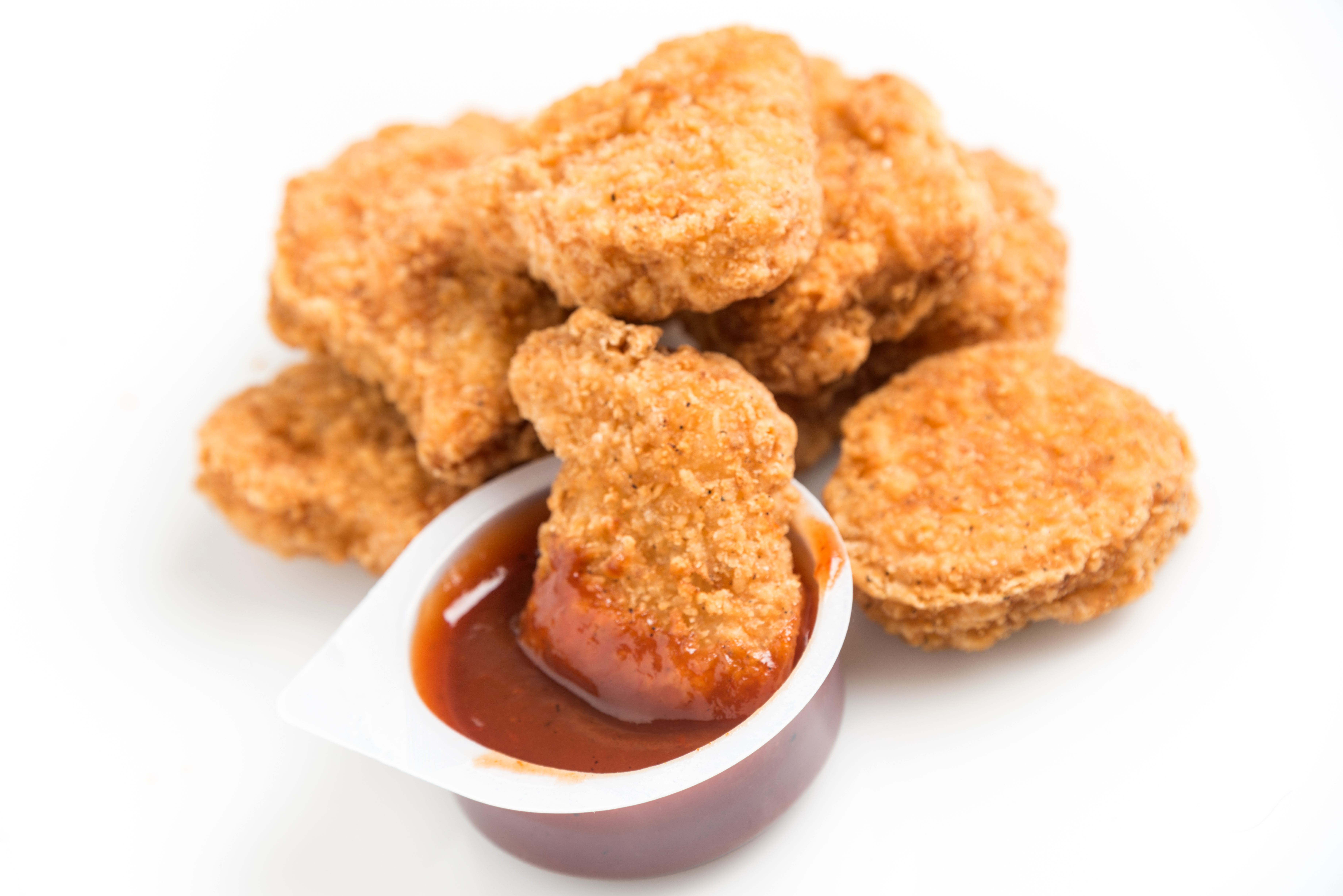 7 Gimme Some Of Your Tots
My kids won't laugh at my Napoleon Dynamite tots voice, and as punishment I eat all their tots. I don't know why potatoes in other shapes are grown up and these thick potato cylinders are just for kids, but I'm thankful I'm a parent so I have tot access (and someone to carry on my legacy or whatever – but mostly the tots).
8 Hunks Of Cheese
When I'm tired of processed pantry snacks I reach into the cheese drawer for one or two or three of these. More often though, I'm mindlessly devouring a half-eaten string cheese I find on the corner of the coffee table, sweaty and warm from the hours its spent abandoned there.
9 My Daily Dose Of Calcium And Vitamin D
Drinking a children's drink out of a tiny cup doesn't make you any less of a man. You can keep your whiskey neat, give me a damn glass of ice cold chocolate milk and I will drink that shit until I get a belly ache.
10 Kid Cereal? More Like Late Night Cereal
I can't eat my kid's cereal in the morning. I'm not diabetic but that amount of sugar early in the day will put me in a diabetic coma. But you know late at night I'm up in the pantry pouring Coco Puffs, Lucky Charms, or Cinnamon Toast Crunch into the largest mixing bowl I can find, only to play dumb in the morning when my kid asks why there's only bottom-of-the-box cereal powder left.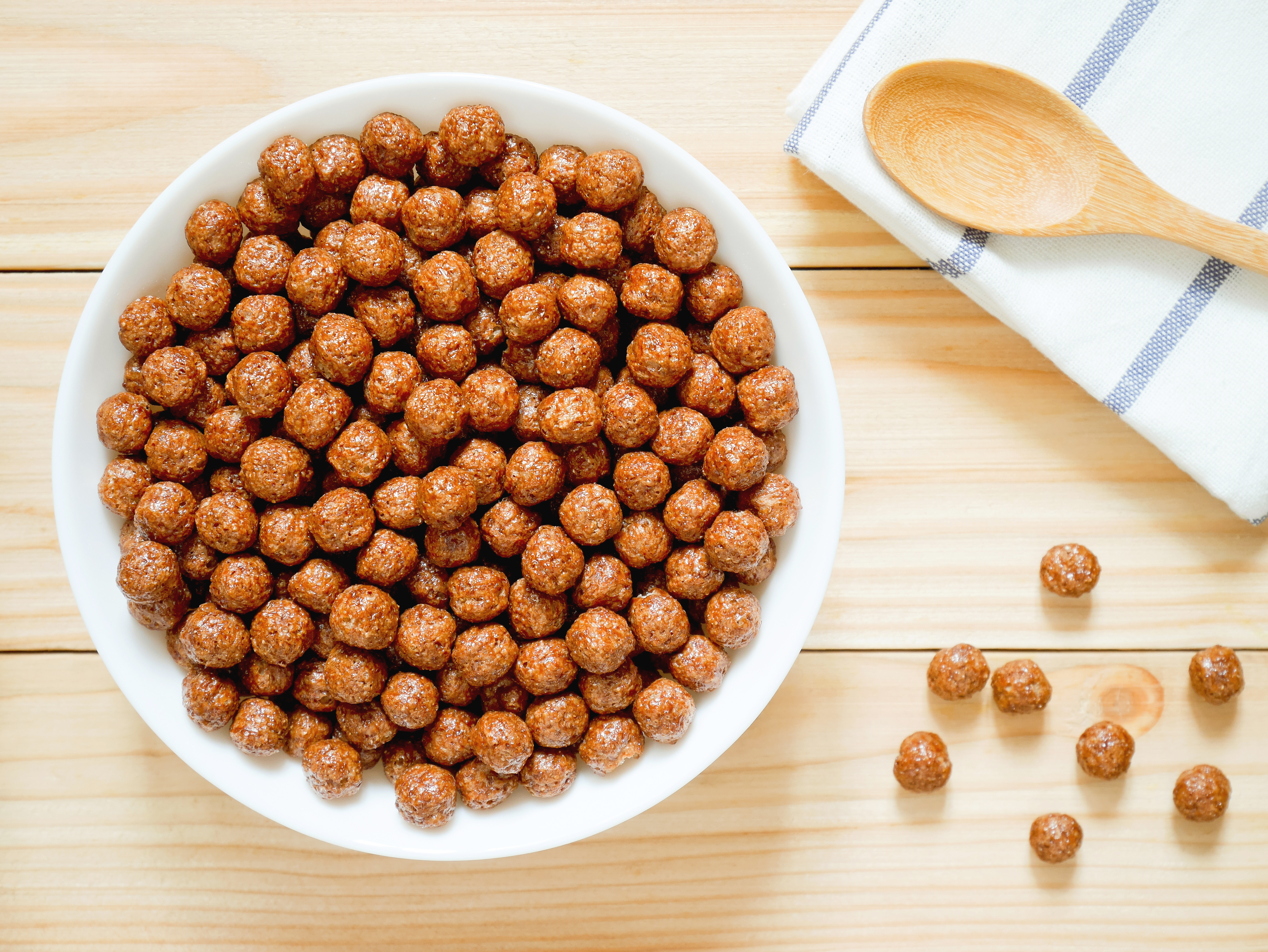 Before you side eye me, remember: Judge not, lest ye be judged. Let he who has not scooped a bite of cold mac 'n' cheese with hot dogs out of a plastic bowl left out on the counter for a few hours after dinner cast the first stone. Admit it, you've had all these snacks and sometimes you even liked them. One day our kids will move out and we'll be faced with the dilemma of whether we buy this shit for ourselves or not. Until then, we'll just have to keep sampling all of our kid's snacks to… uhh… make sure it's not poisonous.