10 New Year's Resolution Tweets That Are Inspiring As Hell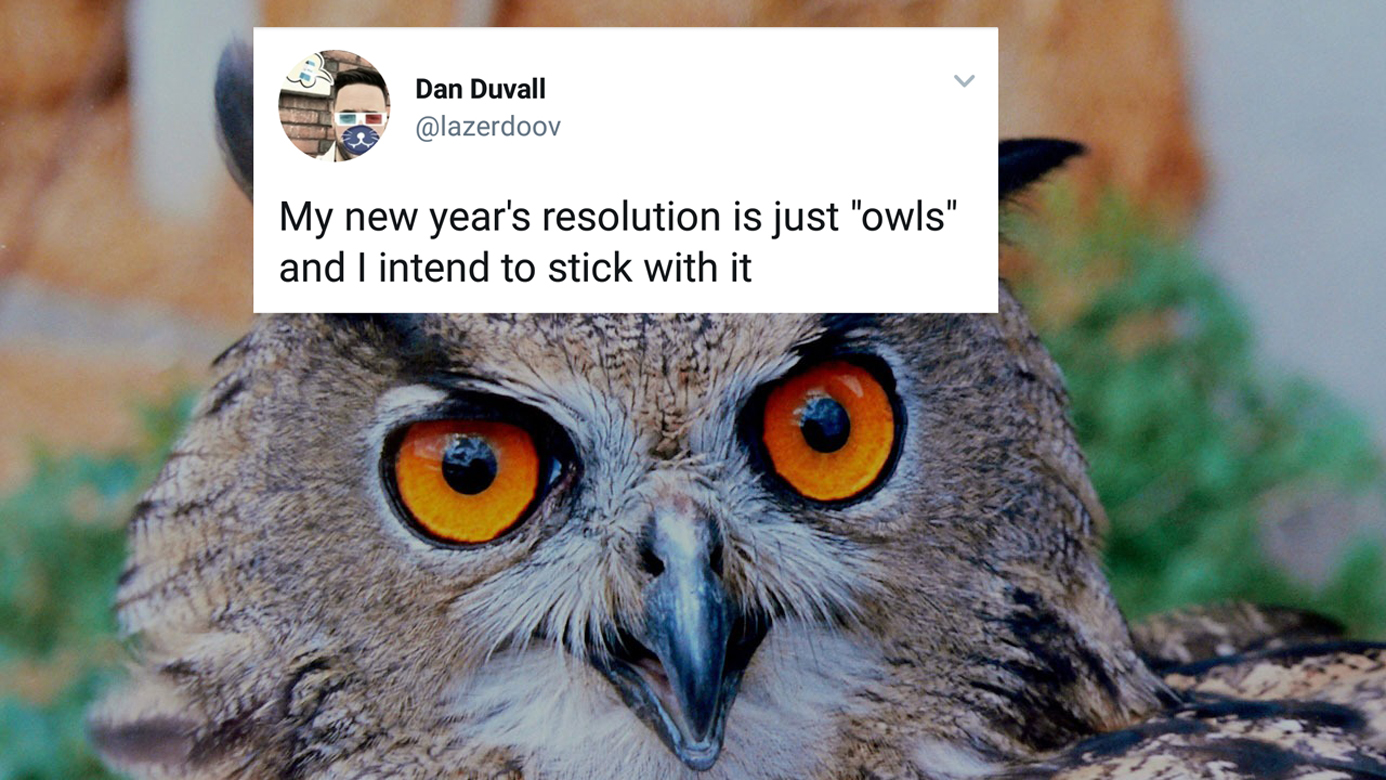 A new year means a bunch of new resolutions to get healthier, learn something new, or generally improve oneself. But let's be honest, a lot of us simply aren't the best at following through with such promises. Bad habits are habits for a reason, and they can be hard to break. Sure, being a whole new amazing person by this time next year sounds great and all, but so does pizza, and I literally have four pizza delivery apps on my phone.
So here are 10 tweeters with sage words regarding their own resolutions. Bask in their wisdom and equip yourself with the tools you need to finally find success for yourself this year.
1 Start with a clean slate.
My New Years resolutions are just my old list of resolutions with the year crossed out 5 times.

— bubble girl (@JessObsess) December 31, 2016