10-Yr-Old's Drawing Helps Cop Identify Suspect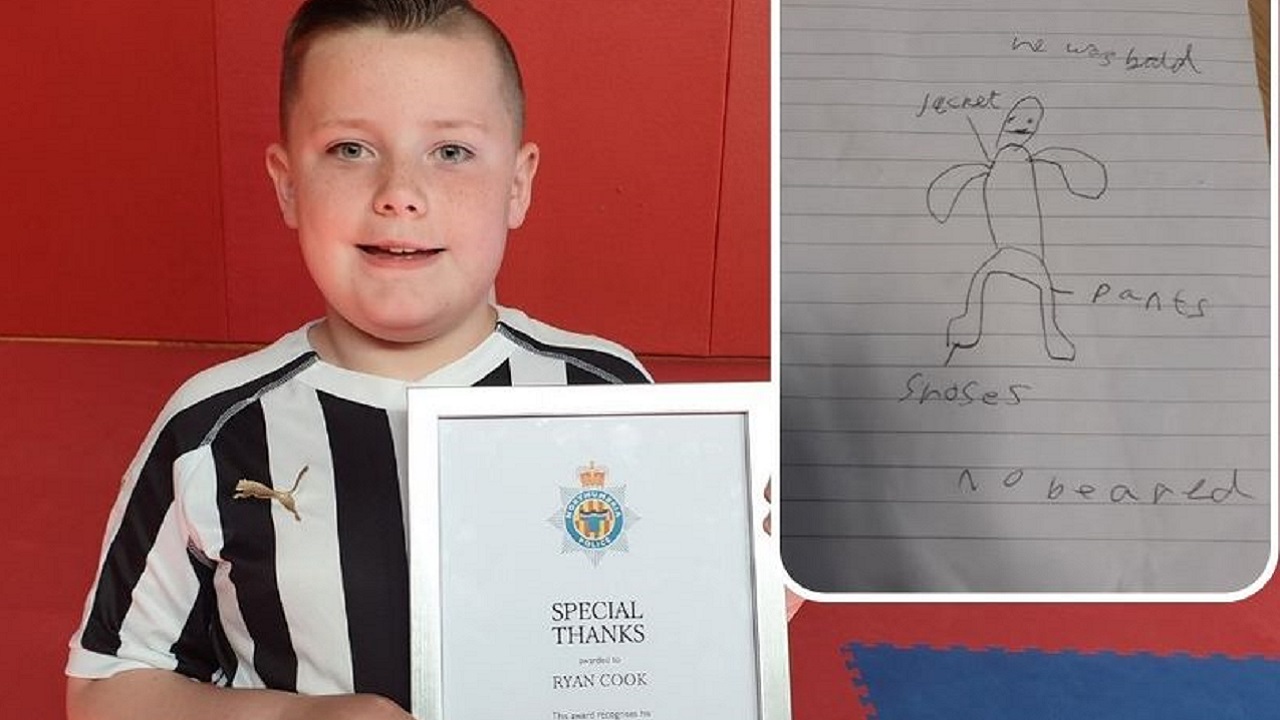 Sometimes you don't have to an expert or a genius to get the job done. Sometimes you just have to do your best and you can make all the difference.
That's what one 10-year-old English boy learned earlier this summer when his efforts to identify a potential criminal helped lead the police to their suspect.
One school day in May, Ryan Cook saw a man trying to get through the school gates and inside the campus. The man asked Ryan for help, but Ryan refused and told his parents about the incident. The Cooks contacted the police, who reached out to Ryan and asked him if he could draw a sketch of the man at the gates.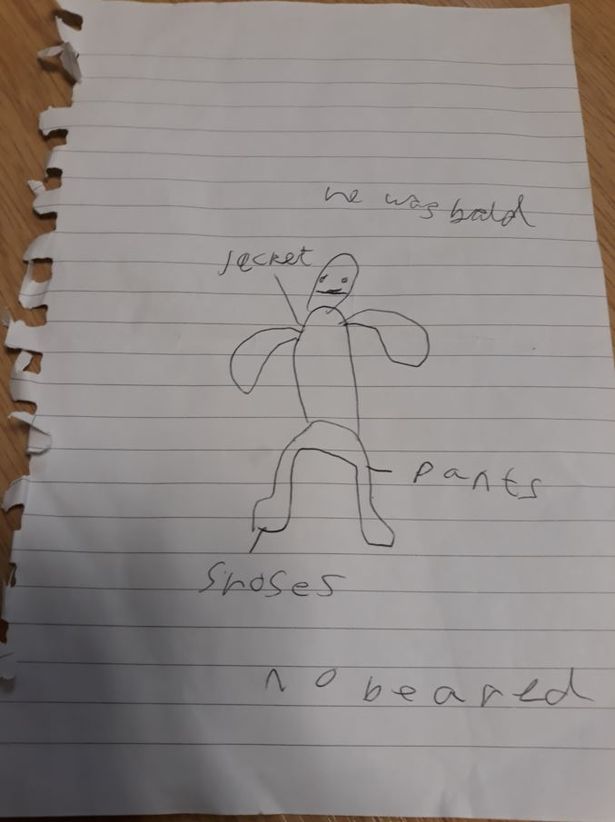 Ryan obliged, drawing a somewhat crude facsimile of a man wearing pants and "shoses." As you do. But Ryan's drawing included two crucial details, the fact that the man was bald, and the man was beardless.
Police took the drawing to school officials, who confirmed that the man in question was actually an official sanctioned visitor. Ryan's drawing did help them decide that there were no other people trying to get onto school grounds, and as a result, the officers rewarded the young boy for his good work.
Sergeant Ashley Palmer of the Newcastle North Neighborhood Policing Team praised Ryan, and he was given a signed certificate from the Chief Constable of Northumbria.
"He did absolutely the right thing to report his concerns to his teachers and parents and he showed great maturity to pick up on what he considered to be suspicious behaviour. When his parents contacted the police our contact handler asked if he could draw a picture and he was more than happy to do anything possible to assist us," Sergeant Palmer said. "Our officers were deployed to the school and, thanks to the picture and the description he provided, the school were able to identify the man in question."
As for Ryan, he was happy to help, and enjoyed getting a tour of the local police station.
"I had a really good time and I think my teachers will be really proud of me for telling my mum and dad about what I had seen. I am happy that I was able to help the police and that it wasn't anything bad in the end. I would definitely do the same again," he told Chronicle Live. "It was really fun to meet the police dogs and have a look inside the police van. The officers were really nice and I was really happy about my certificate."