101-Year-Old WWII Gunner Drinks a Silver Bullet, Daily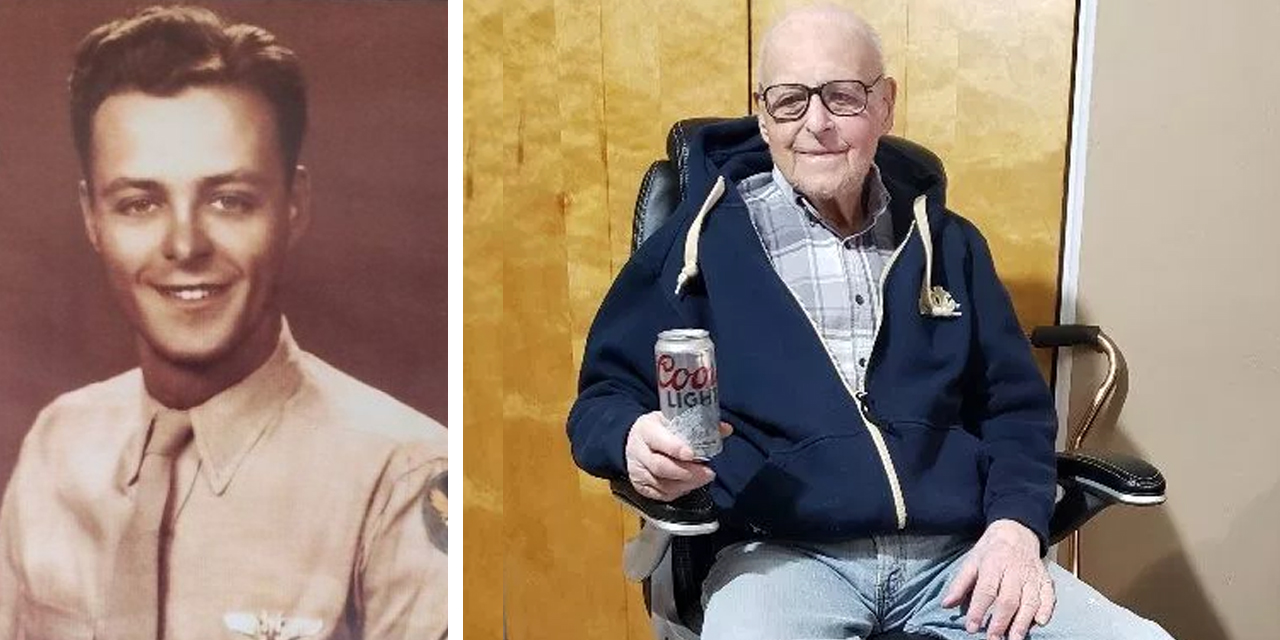 Every once in a while, you stumble across a story about an usually old person who is surprisingly healthy. Sometimes you might even stumble across that story here on The Dad, like the one we ran about the 107-year-old barber.
Somewhere in those stories, the super senior explains what he or she has done – or hasn't done – to keep themselves alive, and healthy, for so long. I'm willing to bet none of them have followed Andrew E. Slavonic's plan.
The 101-year-old World War II veteran just celebrated his latest birthday on December 1st, and that day, at 4pm, he did what he does every day at 4pm: cracked open a nice cold Coors Light and downed that bad boy.
"The bluer the mountains on the can, the better," Bob Slavonic, Andrew's son, told Fox News.
That's right. The man loves his silver bullet, and while he doesn't necessarily credit the beer with his longevity, he does insist his daily routine, which includes drinking a Coors Light every day at 4pm, often with his son, is part of the reason for his health.
"He gets up at 8:30 every day and gets dressed and goes into the kitchen ready to cook his own breakfast," his son explained. "Later, after he makes his own lunch, he goes into his home office and reads through the daily newspaper… Around 4:00 p.m., he tells me that it is 4:00 p.m., and it is time for our beer. He gets his Coors Light from the garage beer fridge and enjoys a nice cold one."
In 2016, Bob moved back in with his dad, who until then was mowing his own lawn and shoveling the snow of his driveway.
"But now I do all of that for him," his son explained, gratefully. "The move was well worth it since I am here with him. I would not miss it for the world!"
And Andrew wouldn't miss his Coors Light either.
"In 1996, he actually started drinking regular Coors beer," Bob explained. "He switched to Coors Light beer about 15 years ago. I think I am the one to blame for the switch because that is all that I have been drinking for about the past 25 years."
His father is a WWII Air Force Veteran who served as a nose gunner on the B24 Liberator and top turret gunner on the B17 Flying Fortress. This amazing man knows his bullets. Thank you for your service Mr. Slavonic.