102-Yr-Old WW2 Veteran Takes Flight, Fulfilling Lifelong Dream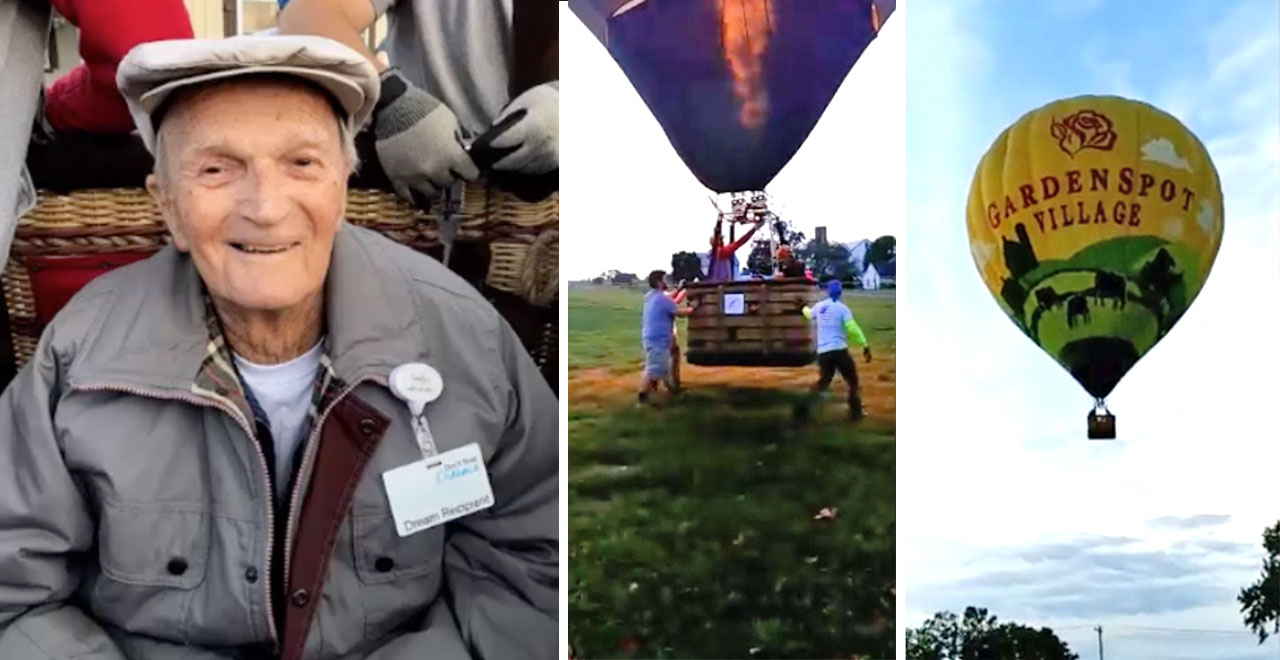 You're never too old to dream. It's a lesson shared by countless seniors each and every day, a reminder that age is just a number.
So when 102-year-old Russell Hendersen, a World War II veteran, had the chance to live out one of his life-long dreams, the man who has lived for over a century didn't hesitate one bit.
A resident at Three Rivers Hospice in Pittsburgh, Pennsylvania, Hendersen had a very lofty goal: he wanted to fly in a hot air balloon. Granting wishes for those in nursing and hospice homes, Don't Stop Dreamin' (DSD), an organization based in Western PA, stepped in to make sure Hendersen's dream became a reality.
The first challenge was finding a balloon basket that was equipped for wheelchair access. In coordination with the United States Hot Air Balloon Team, the organization came through with flying colors. After hashing out all the details and securing the accessible balloon, the 102-year-old thrill-seeker set course for adventure, recently taking a 60-minute flight through the clouds on a crisp, Pennsylvania morning.
The organization sharing a video of liftoff to their Facebook page:
For Hendersen, it was literally a dream come true. "I don't know why I was chosen. I'm not a celebrity and it's not my birthday!" It's reactions like that which keep organizations such as DSD afloat. Helping seniors and their families have once-in-a-lifetime experiences has far-reaching benefits for everyone involved. Perhaps most importantly as Hendersen shares "It makes us 'old men' feel special."
100 plus years is a lifetime of memories and experiences, but having dreams and aspirations is what keeps seniors feeling young. "Even at 102 I can still do big things, I knew I could do it and it was wonderful!"