Baby Monitor Catches 10-Yr-Old Comforting Baby Bro at 3AM LIKE A PRO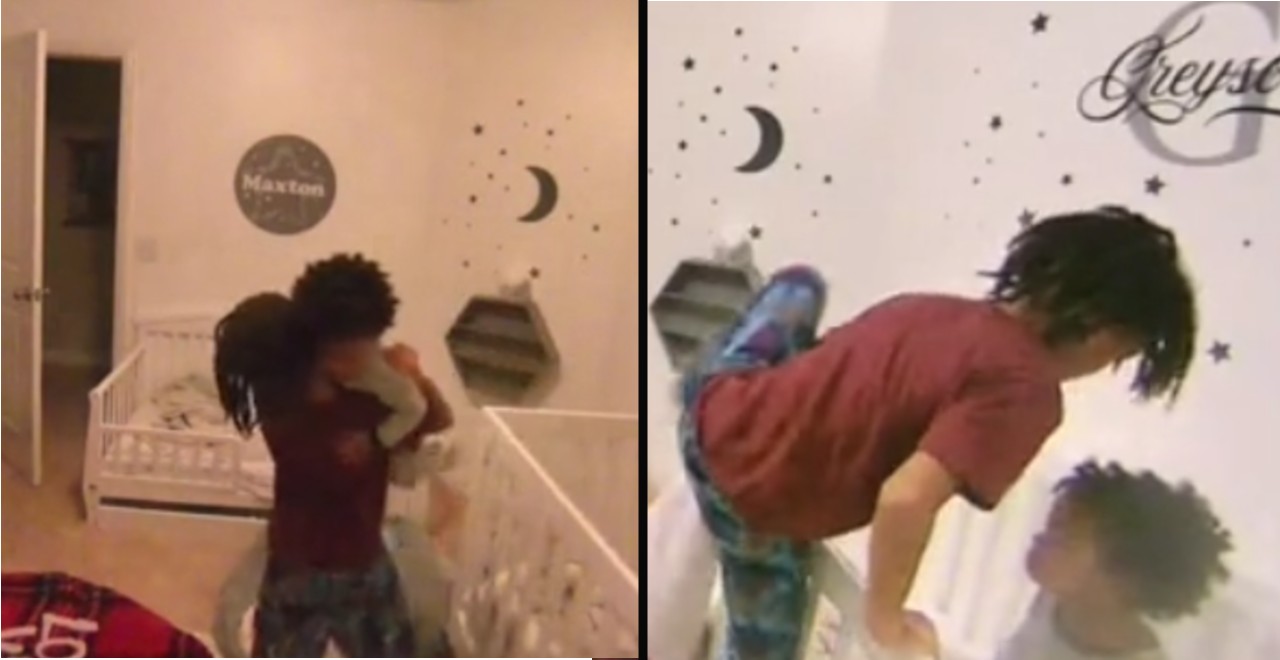 One of the coolest parts of having kids is seeing them fall in love with their siblings (like, in a family way, not in a reality TV show way). Sure, there may be some squabbling, but they usually end up obsessing over them just as much as we do. And when they do, it's the purest thing in the entire world.
If you needed evidence (you don't), a mom of six from Ohio, Gloria McIntosh, shared an adorable video of her 10-year-old going into his one-year-old brother's bedroom at 3 a.m. to comfort the upset youngster. And he goes to work LIKE A PRO. I mean, come on, how dang cute is this?
He thought his parents were asleep, but they happened to be watching on the baby monitor (while their hearts probably melted). Gloria shared the monitor footage on TikTok, where 20 million people (and counting) got to enjoy it. Over a half-hour, he plays with his brother, reads a book, and even climbs into the crib with him to help him get to sleep. Eventually, his mom comes in for the save, but she asked why he didn't just come get her.
"I asked him, 'Why did you just come and get me in the first place?'" she wrote. "He was just like, 'you had a big day and I just wanted you to get some rest.'"
I mean COME ON. When your older kids step up like that to help out a sibling, it almost makes you forget the next time they become a mess to handle themselves. Almost.