11 Back To School Tweets to Make You Laugh Maniacally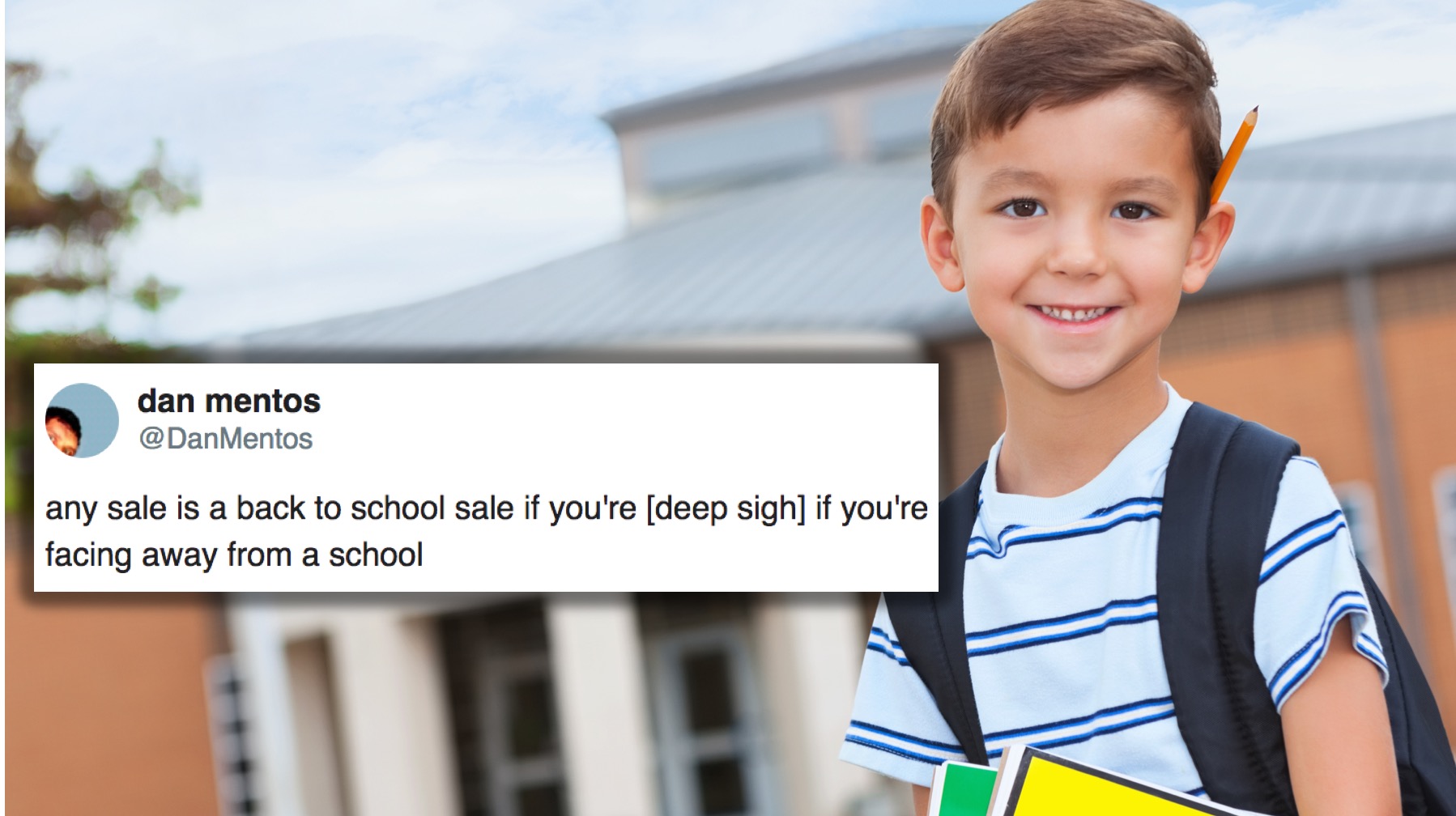 You've been counting the days and it's finally time. Your little bundles of joy—who have been terrorizing your home in recent weeks—are being herded back into the loving arms of their educational facility. 
The month of August is rife with new school supplies, dapper new duds, and the recording of milestones with mini-chalkboards depicting the first day of a new grade. It's all a bit overwhelming.
So here's 11 back to school tweets from other prepping parents who share a much-needed chuckle.
Plus, they're learning and stuff, I guess.
The best part of kids going back to school is I can play Fortnite again without getting killed so fast.

— Simon Holland (@simoncholland) August 8, 2018