11 Daylight Saving Time Tweets To Make You Laugh In The Midst Of Horror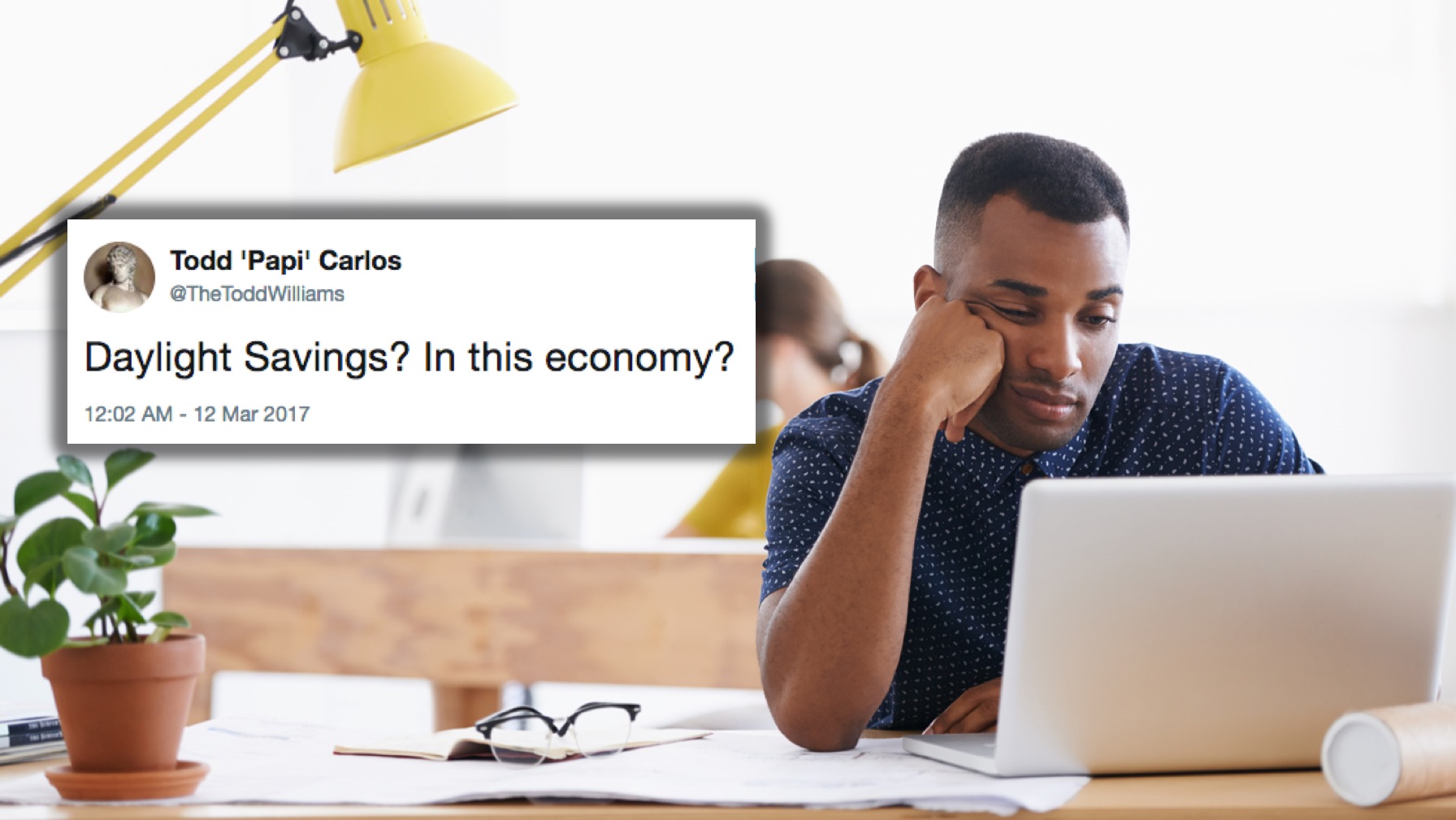 HELLO AND GOOD MORNING! Are you feeling rested on this fine day, the Monday after Daylight Saving Time? You're not? Oh, that's right. Of course you're not. Because chances are you didn't force yourself to go to sleep an hour earlier than your body is used to, and in addition to staying up "late," your alarm clock cruelly forced you out of bed before it felt humane.
Well, grab an extra cup of coffee and mindlessly scroll through these funny tweets that commiserate on the antiquated practice of messing with our internal and external clocks. We're in this together.
I couldn't explain any of it if I wanted to.
Is this the good daylight savings or the bad one

— Jack The Jew (@okimstillhungry) November 3, 2017
Sending you all wishes for supernatural energy to get through today. Let's call it an early night, shall we?