11 Incredibly WTF Stock Photos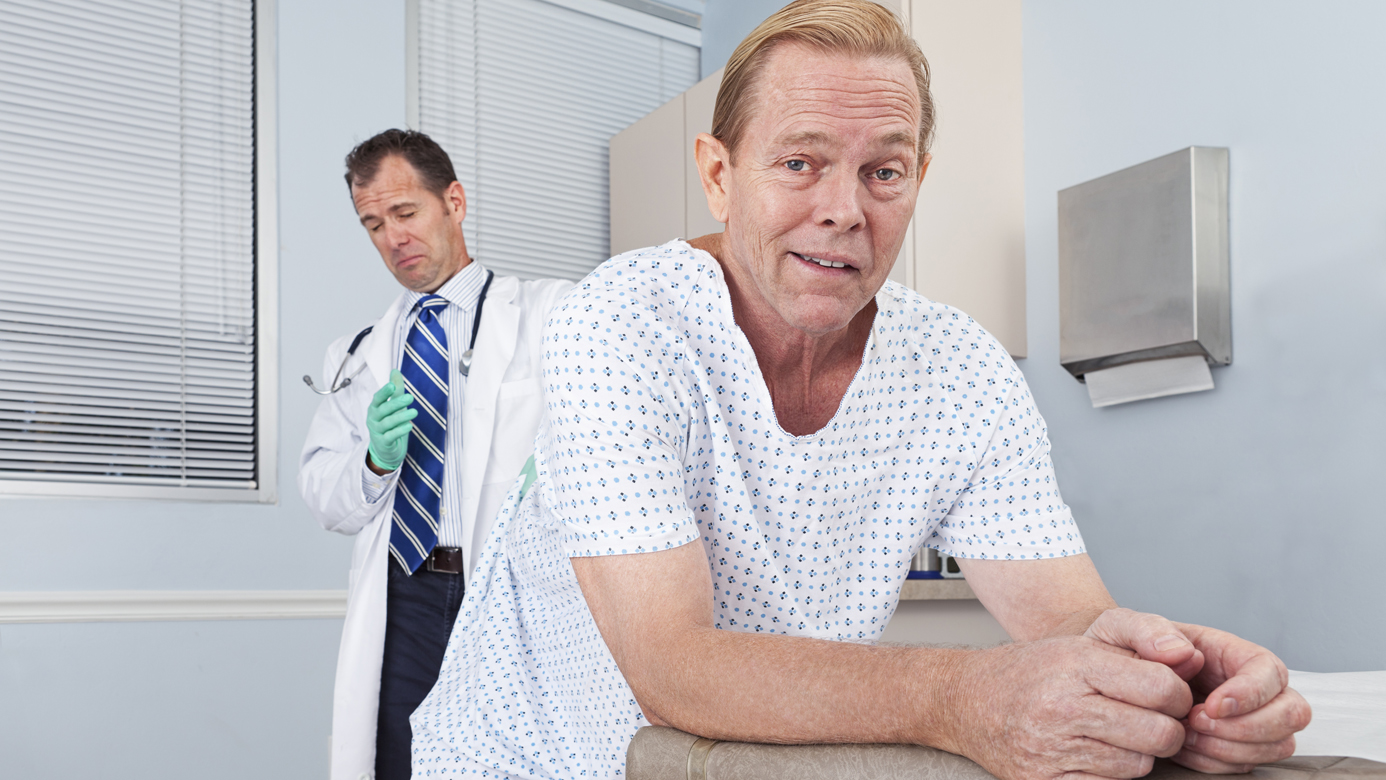 A short scroll through Getty Images' B Team.
Close your eyes for a moment and imagine that you are a gifted photographer, contributing to the craft some of the most beautiful captured images that the world has ever seen. A dream come true, right? Ok, now flip it. The dream is now a nightmare, and these images are twisted, mundane, outrageous scenes. Instead of filling hearts with light and life, these pictures fill minds with discomfort, confusion, and a general sense of unpleasantness. Welcome to the murky reality of stock photography. Enjoy.
1 Butt-sniffing dogs.
Do you have a hankerin' to watch dogs sniff each other's butts but you can't make it to the dog park? Well buddy, do I have some good news for you- there's an entire stock photo selection of them.
2 Old woman who wants to fight you.
I'm gonna knock you out, grandmama said knock you out.
3 Evil clowns emerging from the forest.
Nothing like a pair of murderous clowns to start your morning and ruin your day.
4 Woman who's actually a robot, who's taking off her face.
Black Mirror 2018
5 Another robot, but this one is without limbs and can be interviewed.
No idea what this little guy is, but I am simultaneously terrified and desperate to know more.
6 Person fully submerged in a toilet who only needs a small amount of toilet paper.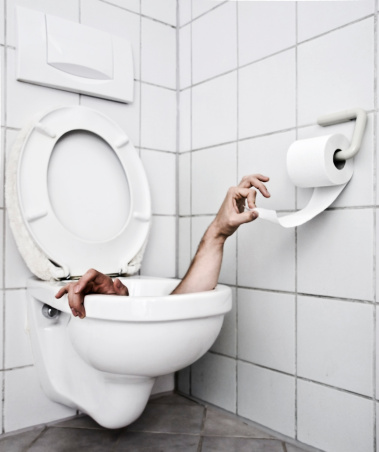 It is I, Toilet Person, coming out of the sewer and onto your computer or mobile device for all your practical image needs.
7 Incredibly creepy display of doll things.
A museum of severed doll heads spells fun for the whole family.
8 Homemade halloween dog.
Like Glamour Shots, but for your dog, who is also a ghost. Spectacular and necessary.
9 Sweet elderly woman casually relaxing with a giant chicken.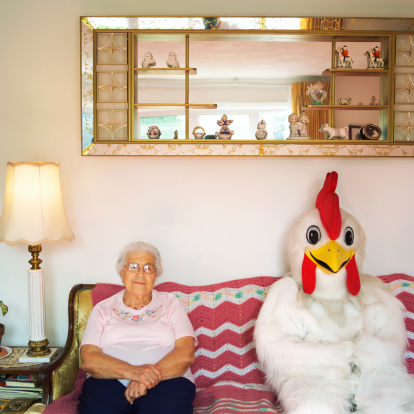 This week on The Jerry Springer Show: A love triangle is exposed, and you won't believe what happens next.
10 Old couple caught in the side-mirror reflection of a motorcycle while sensually touching:
I don't mean to be ageist, but what the hell is going on here. Viagra ad? Midlife crisis dating website? Who is using this photo?
11 Grossed-out doctor with a gross guy who looks way too pleased about medical procedures.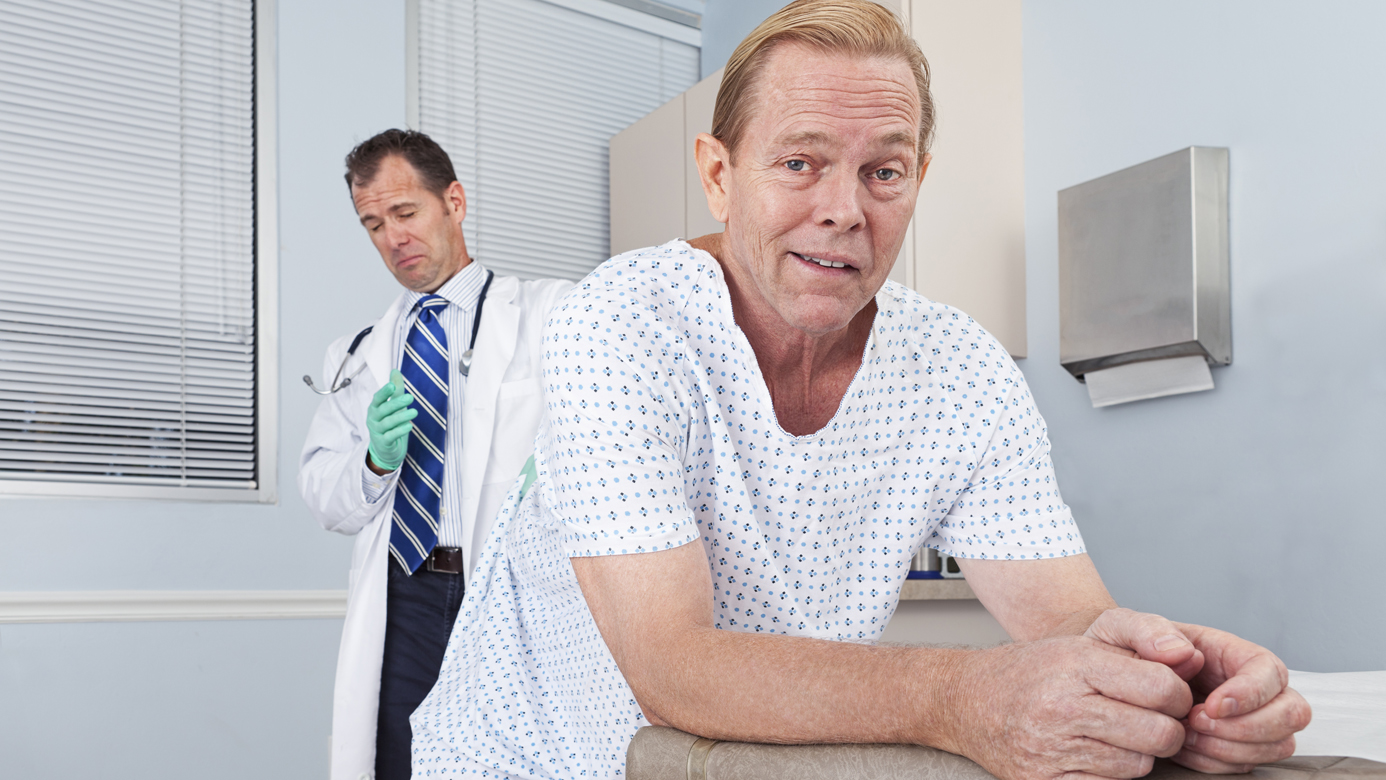 I have a lot of questions, and they all start with "Why?"
There you have it, a dozen stock photos that will likely disappear into the internet, never to be seen again. Hopefully, they can rest in peace having accomplished the goal of making us all think, "yikes."