12 Amazing Tide Pod Tweets That You'll Want To Devour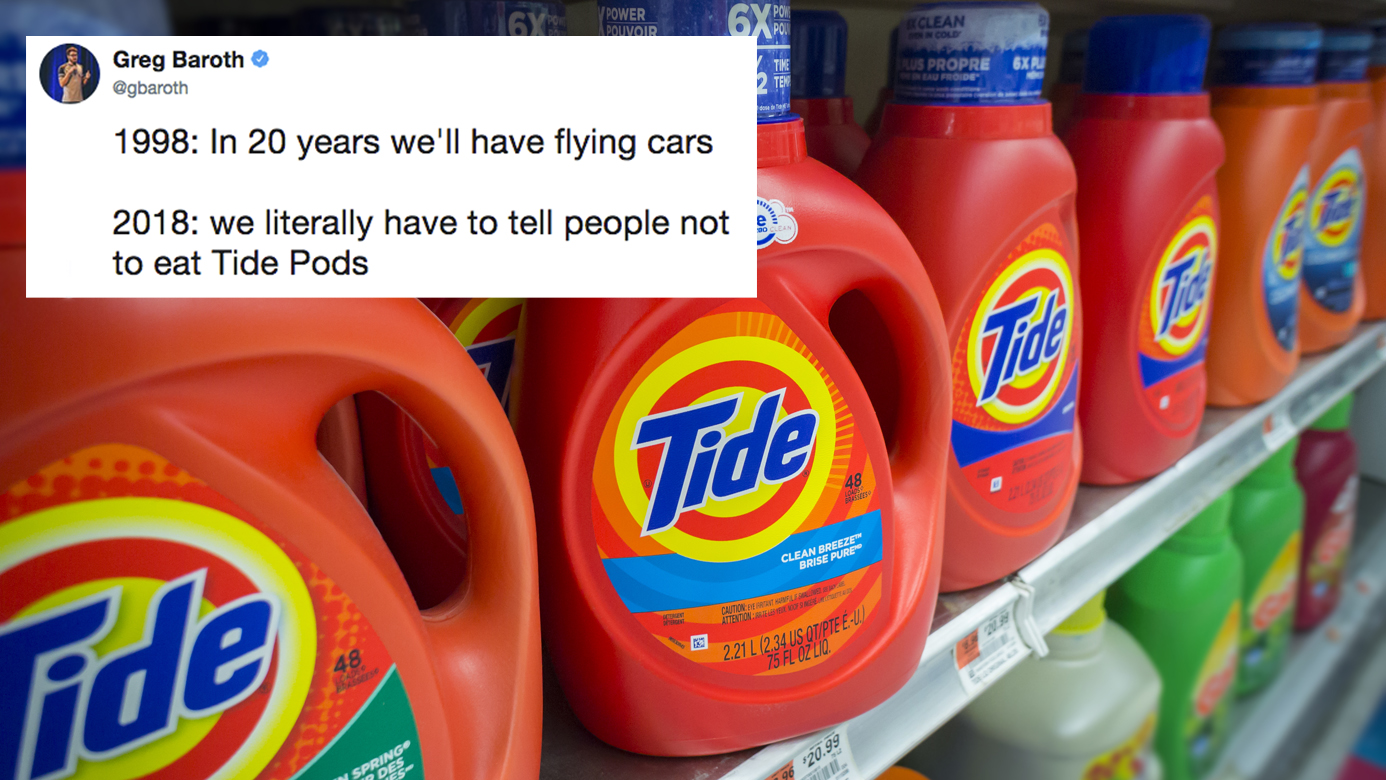 Just in case you're a normal person who doesn't keep up with idiotic viral challenges, the Internet has recently been thrown into a tizzy over a new craze sweeping certain teen circles: Eating Tide Pods. Yes, the new phenomenon—appropriately named "Tide Pod Challenge"—literally consists of ingesting poison. It has gotten so out of hand, Tide recruited Rob Gronkowski of the New England Patriots to star in a PSA against filling your dumb mouth with dish detergent.
What should Tide PODs be used for? DOING LAUNDRY. Nothing else.

Eating a Tide POD is a BAD IDEA, and we asked our friend @robgronkowski to help explain. pic.twitter.com/0JnFdhnsWZ

— Tide (@tide) January 12, 2018
Naturally, Twitter has risen to the occasion with an outpouring of tweets ranging from confused disbelief to unwavering support of the deadly, soapy trend. What a time to be alive.
1 Prophesying the craze back in 2015.
In heaven, everyone gets to bite a Tide Pod

— ???? Sarah Shockey ???? (@sarahjoyshockey) November 23, 2015