12 Mouth-Wateringly Funny Tweets About Grill Season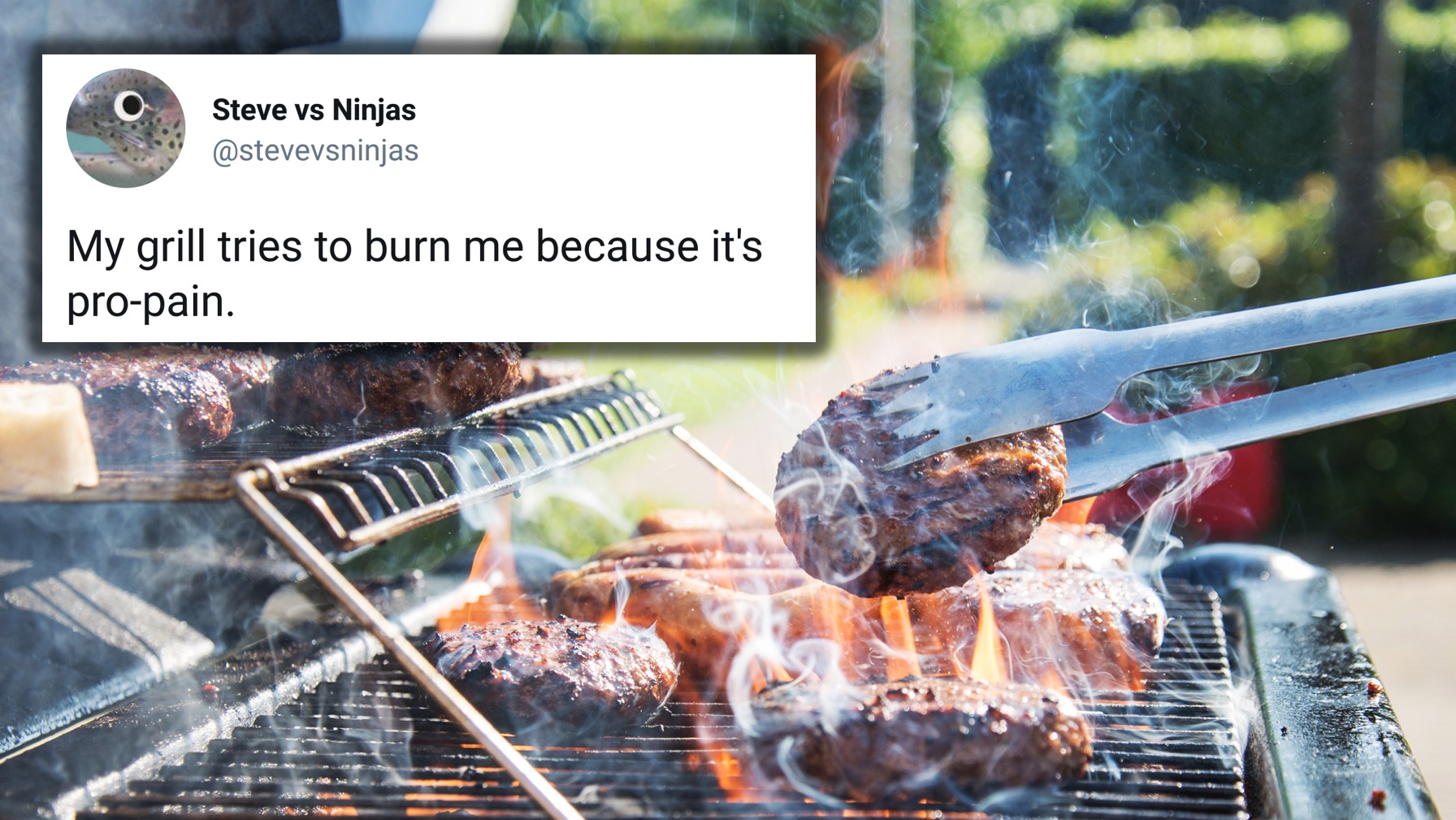 Being smack in the middle of the summer means, on most clear nights, you can catch that intoxicating and delicious scent of grilled meat wafting through the air. And, somehow, it's free. No charge whatsoever.
Dads everywhere are grabbing their good tongs and filling up their propane tanks to prove they have the chops to man the daddest cooking appliance out there, and the world is better for it.
So whether you swear by charcoal or gas, here are 12 scrumptious tweets about grill season that will get those tastebuds tingling.
Citizen's arrest.
My goth neighbor Gary is standing naked in his backyard grilling vegan burgers and listening to Slipknot and the cops won't arrest him

— Bucky Isotope (@BuckyIsotope) August 10, 2017