13 Of The Funniest Google Autocompletes
Whether you're double-checking how to spell "definitely," checking how many calories are in that quarter pounder, or proving your annoying coworker wrong (the 1996 Olympics was in Atlanta, Jeff. God, I hate you so much), Google is your best friend and confidant.
Well, sort of.
See, Google takes note of what others have searched and takes guesses as to what you want based on that information to help you out in your own quest for knowledge. This useful autocomplete search algorithm helps one to clarify exactly what they need, but it also reveals just how frickin' weird people are.
Here are 13 of the funniest Google autocomplete options, courtesy of weird, stupid, and/or disturbed people around the world.
pregnant wife i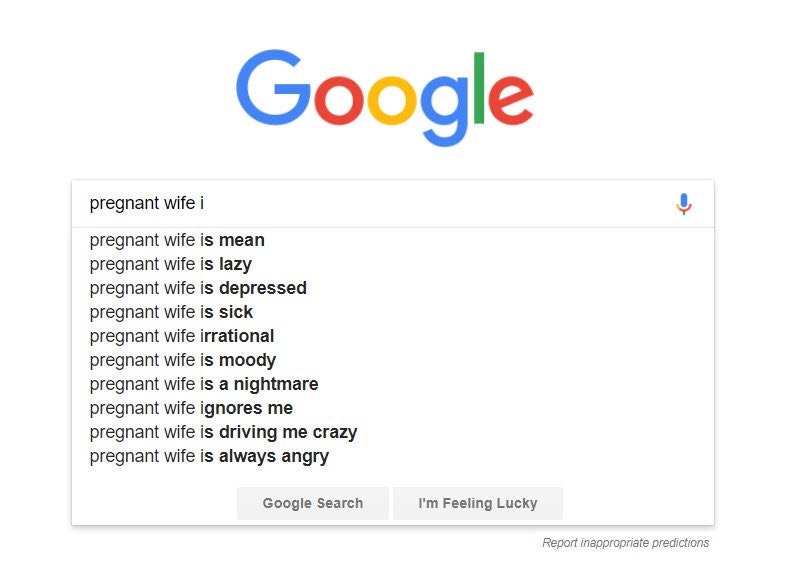 Word to the wise: Do NOT share this first one with your pregnant wife.
what happens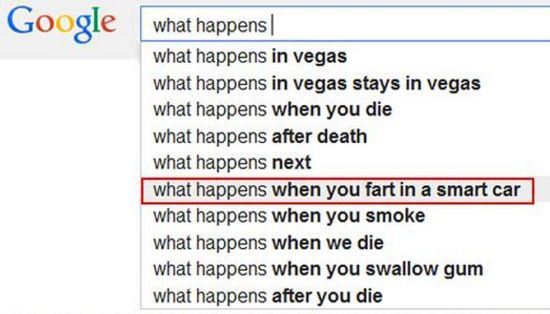 The same thing that happens when you use a mushroom in Mario Kart.
old people b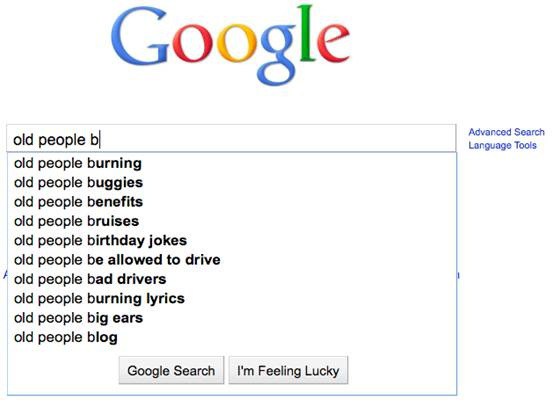 I'm all for alternative fuel sources, but I feel like we've crossed a line.
when will j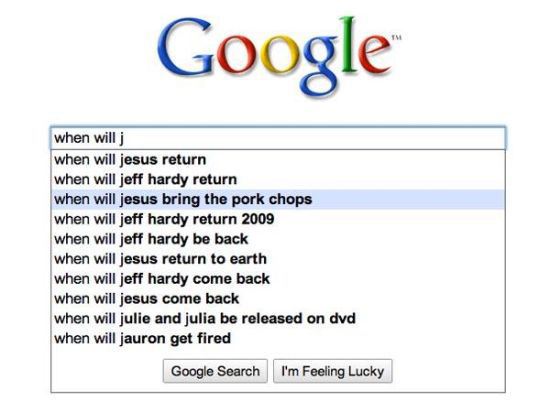 Jesus Christ, we've been waiting over an hour!
how to raise your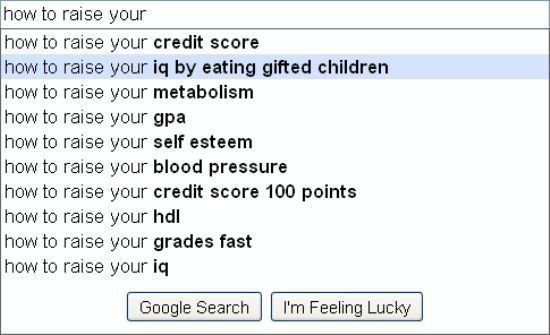 I don't… I just… what??
what would happen if !
Pretty sure it's The Santa Clause rules: You kill a ninja, you become a ninja.
there's a p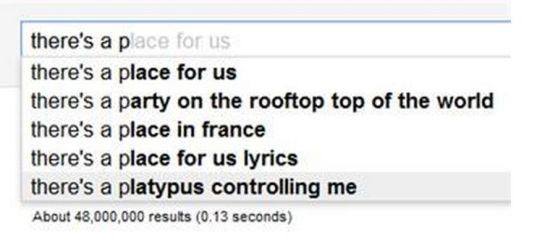 Nice try. If a platypus was controlling your mind, you wouldn't be Googling it… unless it wanted you to Google it. Oh no, what if a platypus is controlling my mind and making write this list?
i pooped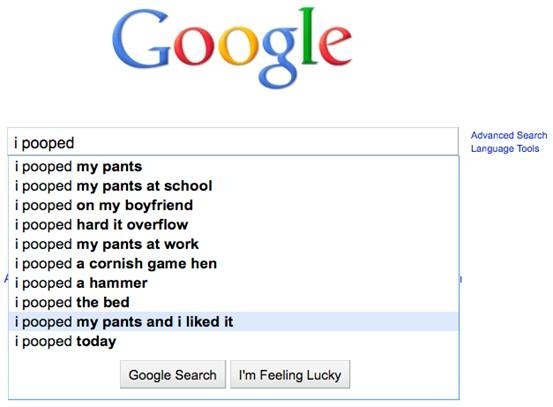 The new Katy Perry parody? Not great, but not bad. 6/10
i like to t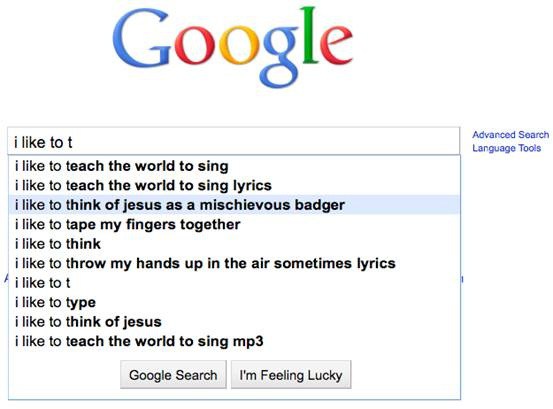 Just because I don't understand this doesn't mean I don't want to be a member of whichever church believes it.
can a human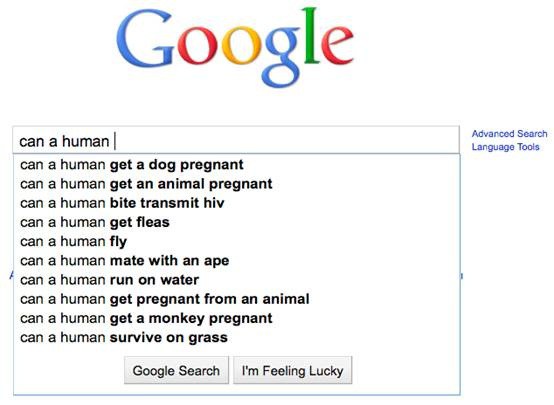 No. Just, no.
Seriously. No.
i am extremely t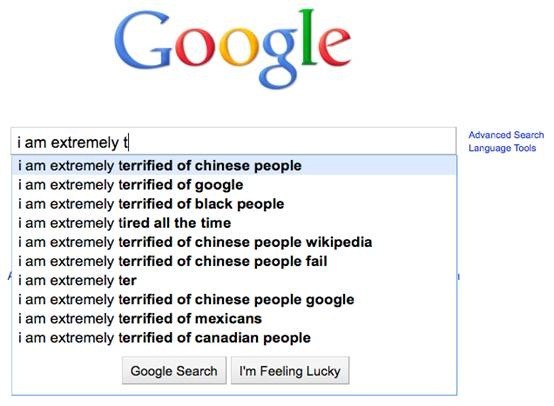 NEWSFLASH: People be racist. And sleepy.
dinosaurs we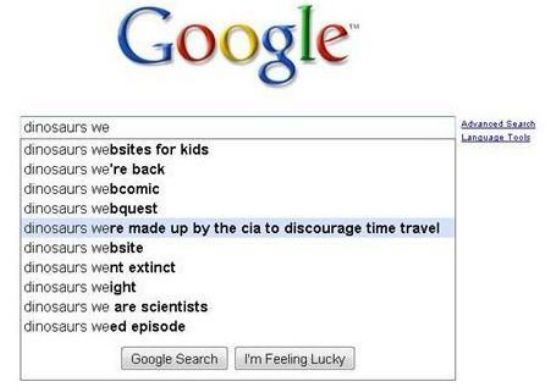 Jokes on you CIA. That's the only reason I want to time travel.
cats like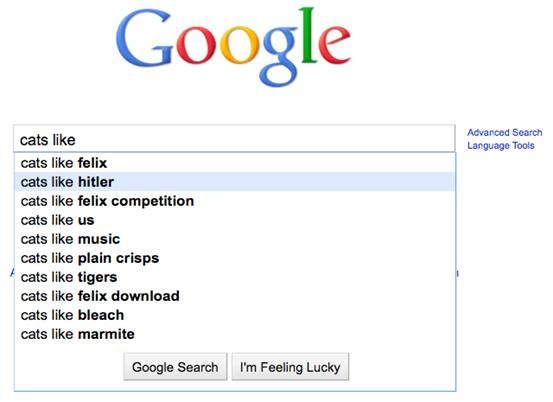 Wait, why is this one on the list? This is just common knowledge.