14 Hilarious Basketball Tweets To Get You Pumped For March Madness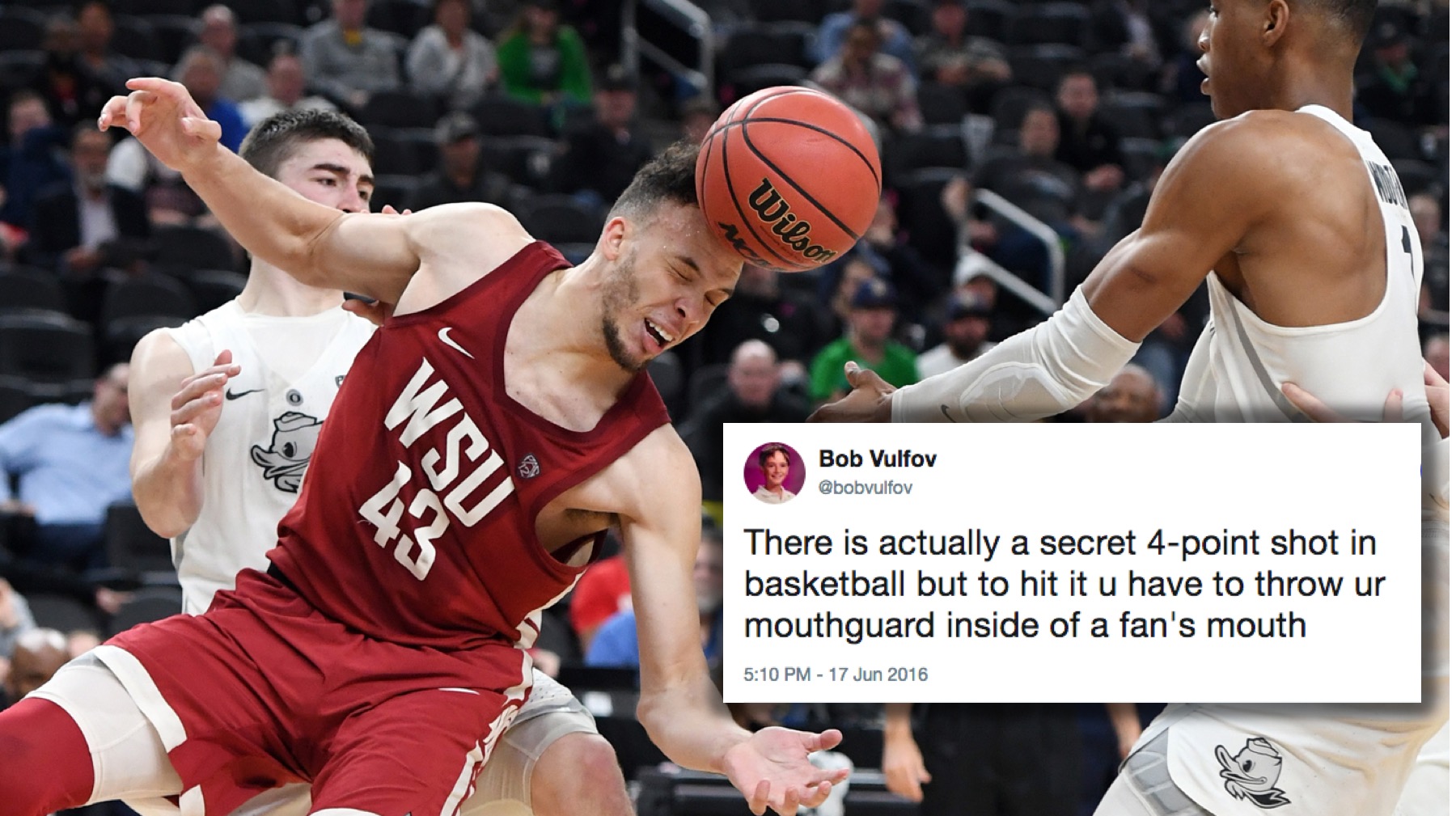 March is a special month filled with arguably the best orange sphere-focused sport out there: Basketball.
Far and wide, both hardcore college basketball fans and people who haven't watched a single game will come together to fill out tournament brackets; trying to anticipate which top seeds will choke early and what Cinderella stories will arise. While not a science by any means, many will scour the internet in hopes of acquiring inside knowledge regarding which teams will come out on top in their respective matchups.
Is that point guard still recovering from his ankle injury? How far will this team have to travel before playing the Sweet 16? What intangibles will have a substantial impact during the Final Four?
Certainly, there are professionals on TV and social media with the necessary insight and experience to answer such questions about the Big Dance.
The following tweets were not written by these professionals. In fact, half of these people couldn't pick a basketball out a lineup. #10 pointed at a frisbee for Christ's sake.
But will that stop them from writing some funny as heck tweets about the sport? Hell no.
1 When you assume, it makes an 'ass' out of 'u' and 'tree.'
*sees a tall guy*
"he must be a basketball player*

*sees a tall girl*
"she must be a basketball player"

*sees a tall tree*
"it must be a basketball player"

— The Hyperlink (@TheHyyyype) February 15, 2018