14-Year-Old's Cupcake Business Funds a Family Trip to Disney World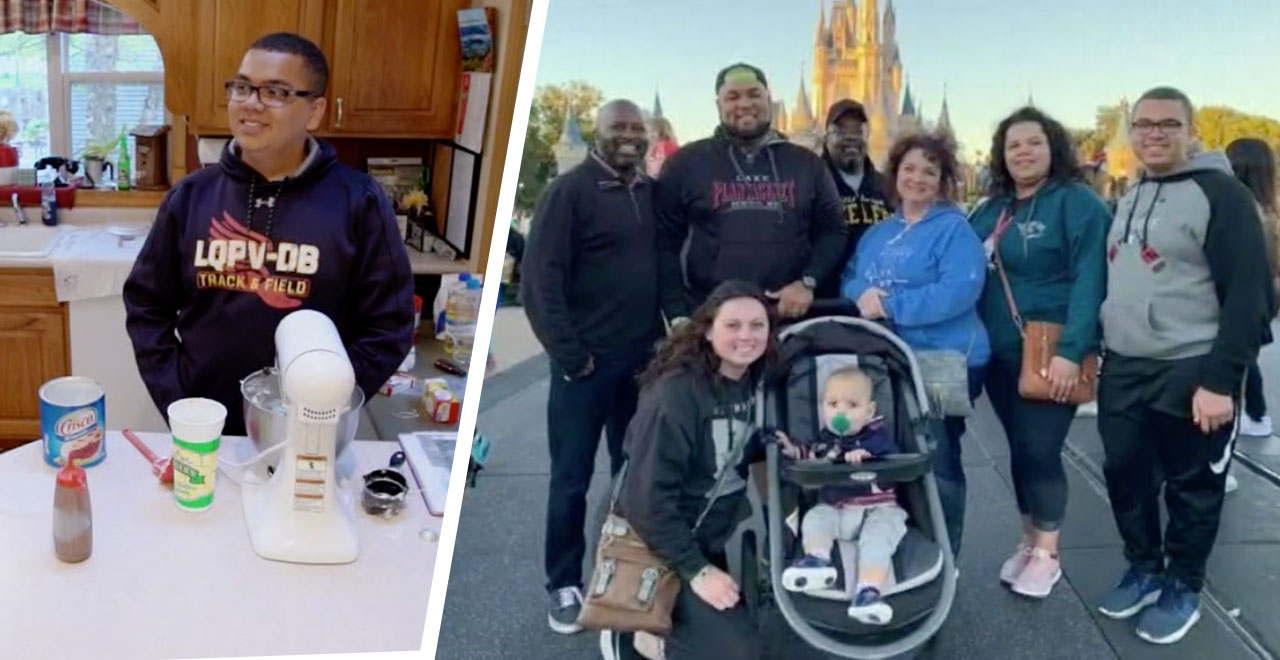 One Minnesota teen has baked up a serious bankroll thanks to his hard work, determination and some really good timing.
When 14-year-old Isaiah Tuckett began selling his homemade cupcakes, the local bakery in his hometown of Madison, Minnesota had just closed their doors. That made young Isaiah the only game in town for 30 miles, and the orders started rolling in. After seeing initial success, the young entrepreneur set a goal: Make enough money to take his entire family to Disney World.
Isaiah had always wanted to visit the most magical place on earth, however his family, like so many others, struggled to afford such an expensive excursion. Undeterred, Isaiah began baking – selling a dozen of his custom made cupcakes for $20 a pop. From graduations to weddings, funerals to birthdays, Isaiah put every dollar away toward his dream vacation. At the same time, Isaiah's cupcakes were winning ribbons and accolades at baking competitions around the area.
Much to his own surprise, just one year later, the busy baker had stashed away over $4500. That was enough to buy theme park tickets, airfare and hotel rooms for six of his family members and himself. Isaiah, his parents, his siblings and his nephew enjoyed a memorable getaway, all thanks to the young man's hard work and dedication.
His mom, Cheri, says Isaiah had shown an interest in the culinary arts at a very young age, often choosing The Food Network over cartoons and kid's shows. At age 12, he took his paid first cupcake order, investing his first profits to purchase himself a KitchenAid stand mixer – a must for any serious baker.
While the trip is over, Isaiah now has his sights set even higher. The dessert dynamo is now saving up his dough to purchase a pickup truck for when he turns 16. With two years to make it happen, we're pretty sure he'll be able to rise to the occasion. Isaiah even hopes to one day save up enough to attend culinary school with dreams of eventually becoming a chef.
At just 14-years-old, Isaiah Tuckett has learned one of the most important life lessons mush earlier than most: Making money is good, but spending it on those you love makes it even sweeter.