15 Beers For The Pun-Lover In Your Life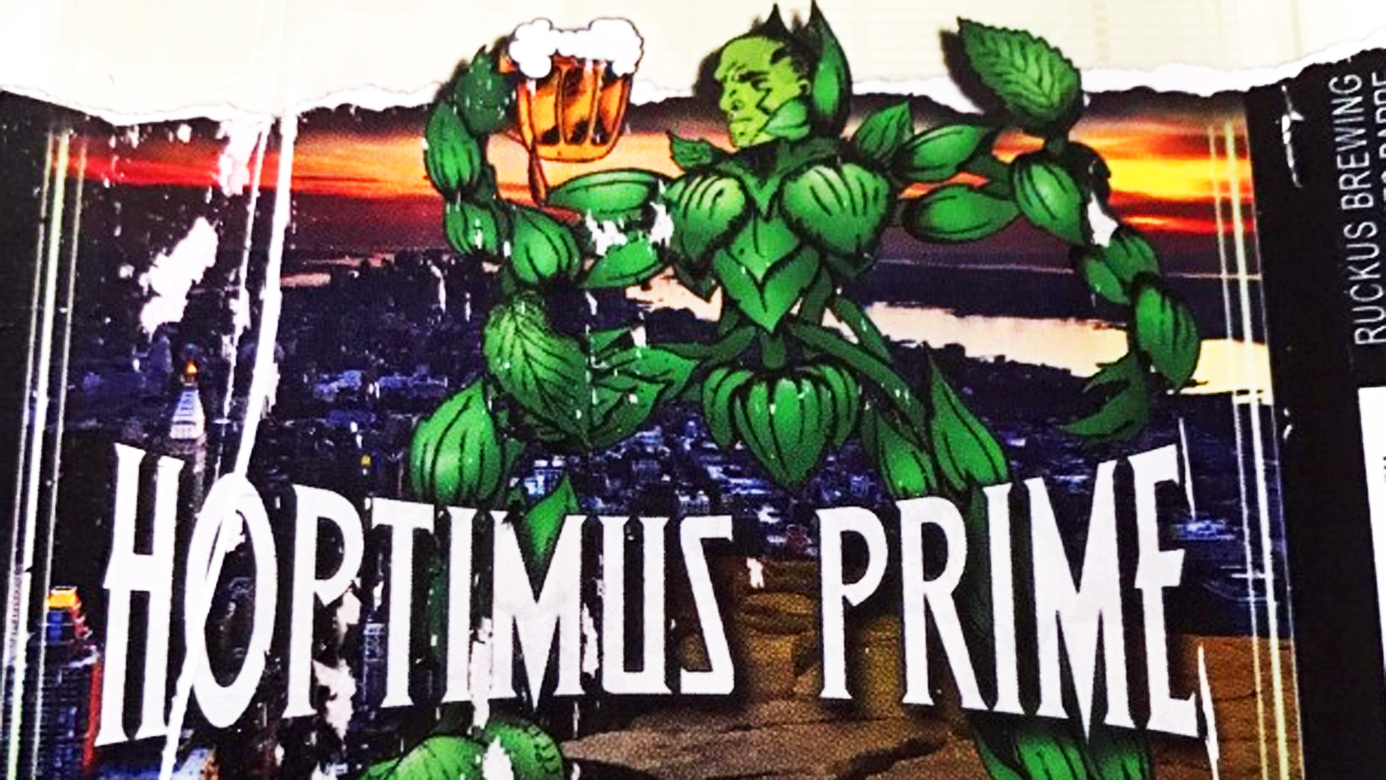 If there's one thing dads like, it's beer.
If there are two things dads like, it's beer and puns.
Well, the same logic must apply to brewers because there are some truly amazing beers out there labeled with Grade-A wordplay. The following are some of our favorites. They range from pretty well-known to remarkably obscure, but they're all delicious (both in flavor and name).
Cheers!
Rock Out With Maibock Out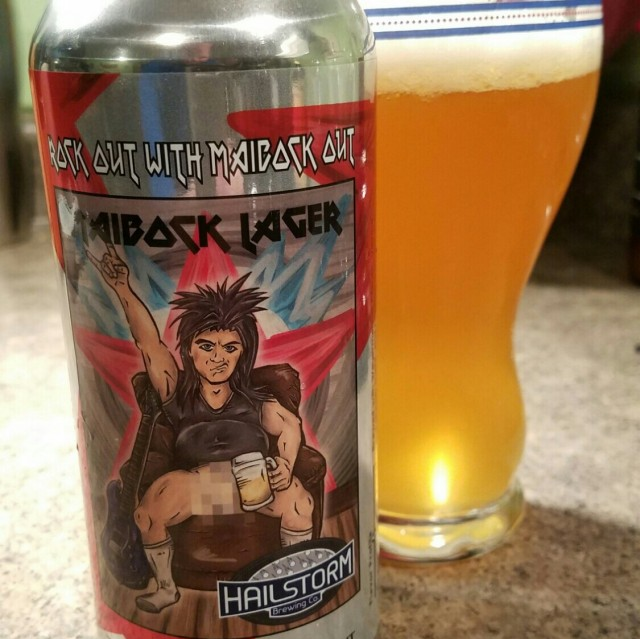 Brewery: Hailstorm Brewing Co.
Style: Maibock / Heller (Helles) Bock
ABV: 7.7%
Starting out strong with some rather aggressive branding, this rich, malty bock has toasty malt flavors, a crisp finish, and just enough hops to balance it. Can be enjoyed with or without pants, obviously.
Turnip The Beets
Brewery: Bull & Bush Pub & Brewery
Style: Belgian Tripel
ABV: 8%
Not only does this Belgian have one of the punniest names out there, but it's brewed with actual turnips and beets, giving it a unique crimson color. Given that it's practically a vegetable, feel free to pour yourself a couple extra in lieu of a salad.
My Li'l Brony
Brewery: M.I.A. Beer Co.
Style: Brown Ale – American

ABV: 4.9%

What's even better than the smokey chocolate notes in this magical brew? Friendship. With magical horses. Probably.
Vladislav, Baby Don't Hurt Me
Brewery: Diebolt Brewing Company
Style: Stout – Russian Imperial

ABV: 11%

Sure, we're all constantly in danger of getting hacked by those darn Ruskies, but damn, they know how to make a good bourbon barrel-aged imperial. Baby, don't hurt me – just gimme more of this beer.
Bohemian Tapsody
Brewery: TAPS Fish House & Brewery
Style: Pilsner – Czech

ABV: 5.8%
A crisp, light-medium bodied Czech-style pilsner. Its aroma of floral and spicy hops balanced with its smooth, malty backbone will leave you wondering, "Is this just real life? Is this just fantasy?"
#Quadgoals
Brewery: 515 Brewing Company
Style: Belgian Quad
ABV: 10.8%
A gold medal winner at the 2017 Great American Beer Festival, this brew will warm you up quickly and is meant to be enjoyed with your closest friends (online or IRL).
Ants On A Lager
Brewery: Short's Brewing Company
Style: Lager – Vienna
ABV: 5.9%

While you're desperately trying to convince your kids that celery, peanut butter, and raisins are a good combo, take a swig of this. Brewed with all of the same ingredients as the snack, it's a far better alternative for mom and dad.
Citra Ass Down
Brewery: Against the Grain Brewery & Smokehouse
Style: IPA – Imperial / Double
ABV: 8%

That's right. Plant that tuckus and take some time to enjoy this hefty DIPA. Brewed with a sizable amount of Citra Hops, this drink is citrusy, hoppy, and deserves to be enjoyed while relaxing on that supple rear end.
Baby Got Bock
Brewery: Oak Park Brewing Company
Style: Maibock / Heller (Helles) Bock
ABV: 7%

Oh. My. God. Becky. Look at that bock. Often served at springtime beer festivals, this brew is for those who like strong bocks and cannot lie.
Robohop
Brewery: Great Lakes Brewery
Style: IPA – Imperial / Double

ABV: 8.5%
Despite his laserbeam eyeballs and awkward hop-shaped torso, Robohop is adored by those whom encounter him. Let this bracingly-bitter brew smack you right in the taste buds with justice.
Good Chit Pilsner
Brewery: Rogue Ales & Spirits
Style: Pilsner – Czech

ABV: 5.3%
A nice, crisp pilsner, full of pleasant grainy notes and a bite of hops on the back end. Good chit, indeed.
A Slice Of Hefen
Brewery: La Cumbre Brewing Company
Style: Hefeweizen
ABV: 5.4%
Apparently, when you walk through the pearly gates, God himself will hand you a tall glass of this beauty. Distinct flavors of banana and cloves will go straight to your pure soul.
Hoptimus Prime
Brewery: Ruckus Brewing Company
Style: IPA – Imperial / Double
ABV: 9%

Three different hop varieties in this intense imperial provide a bitter complexity that is softened by a surprising amount of malt flavor. Drink up to transform yourself into a happier, less sober version of you.
Yeastus Christ Supersour
Brewery: To Øl
Style: Saison / Farmhouse Ale
ABV: 7.4%

Aged 9 months in old Chardonnay barrels, this puppy is well-balanced and easy to drink. Even if you're not a fan of sours, you gotta appreciate the top tier pun game.
Juice Willis: Dry Hop With A Vengeance IPA
Brewery: Wrecking Bar Brewing
Style: IPA – American

ABV: 6.5%

Saving the best name for last, this delicious, dank IPA will have you screaming "Yippie-ki-yay, motherfucker" in no time.