16 Valentine's Day Tweets That Are Funny, Attractive, AND Have Great Personalities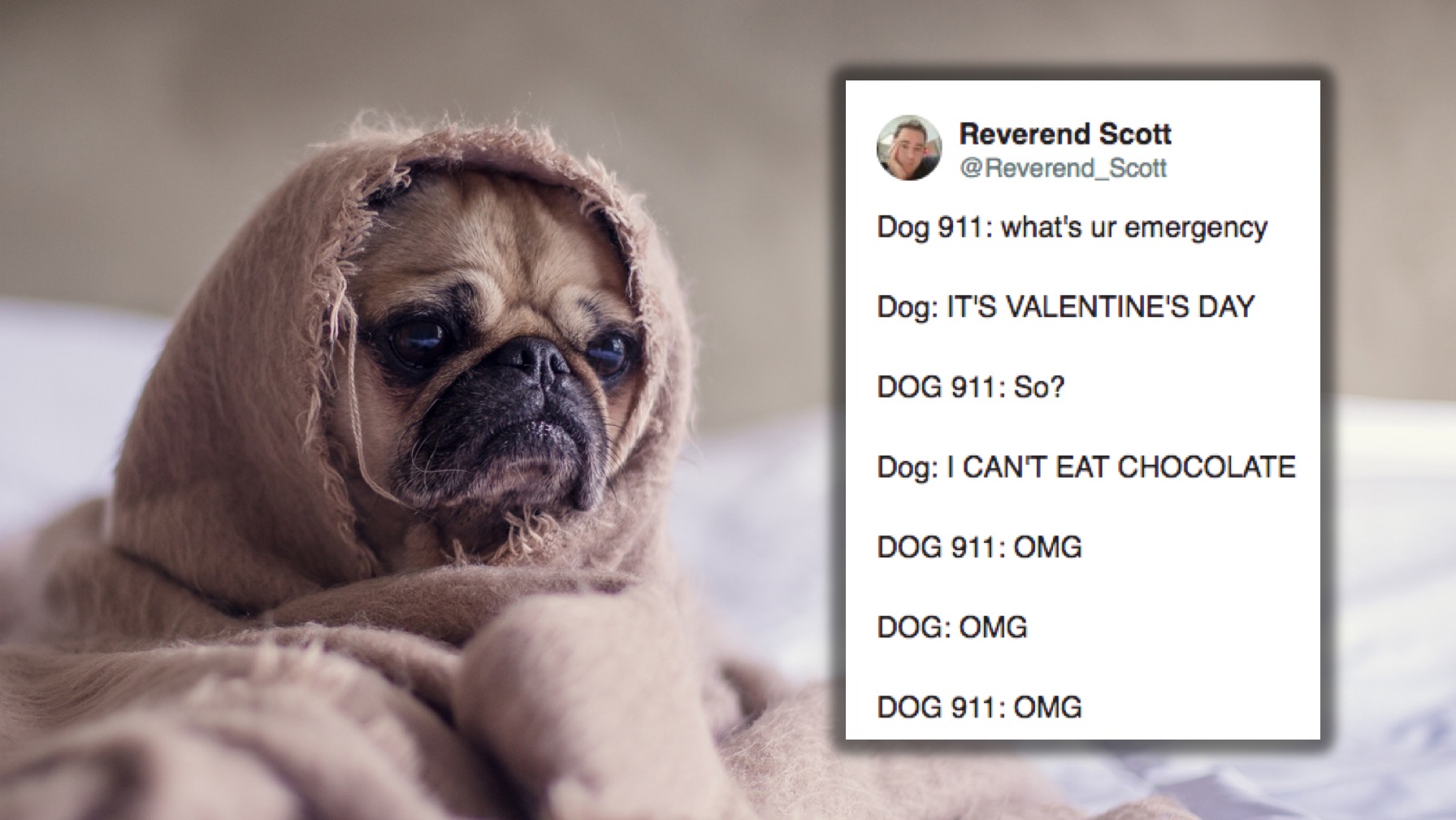 February 14th is a complicated day. People tend to either relish the opportunity to shower their special [enter nauseating pet name here] with gifts and thoughtfulness, or spend the day ranting and raving about the dangers of commercialism and how Hallmark is hell-bent on ruining society as we know it. A special few are indifferent about the holiday, but those never seem to be the voices we hear while scrolling through the endless, opinionated vacuum that is social media.
So, to save you some time and effort, we've compiled a list of some of the best Valentine's tweets out there. Some are sweet, some are kinda sad, some will probably make you swear off people for good and Google whether or not it's legal to marry your dog…
Love is weird.
1 Finally, a use for the pink one.
Women talk about how romantic a home-made Valentine is until you draw a heart on the back of the cable bill with a highlighter.

— Simon Holland (@simoncholland) February 14, 2017