19 NYC Fire Department Academy Grads Are Children of 9/11 First Responders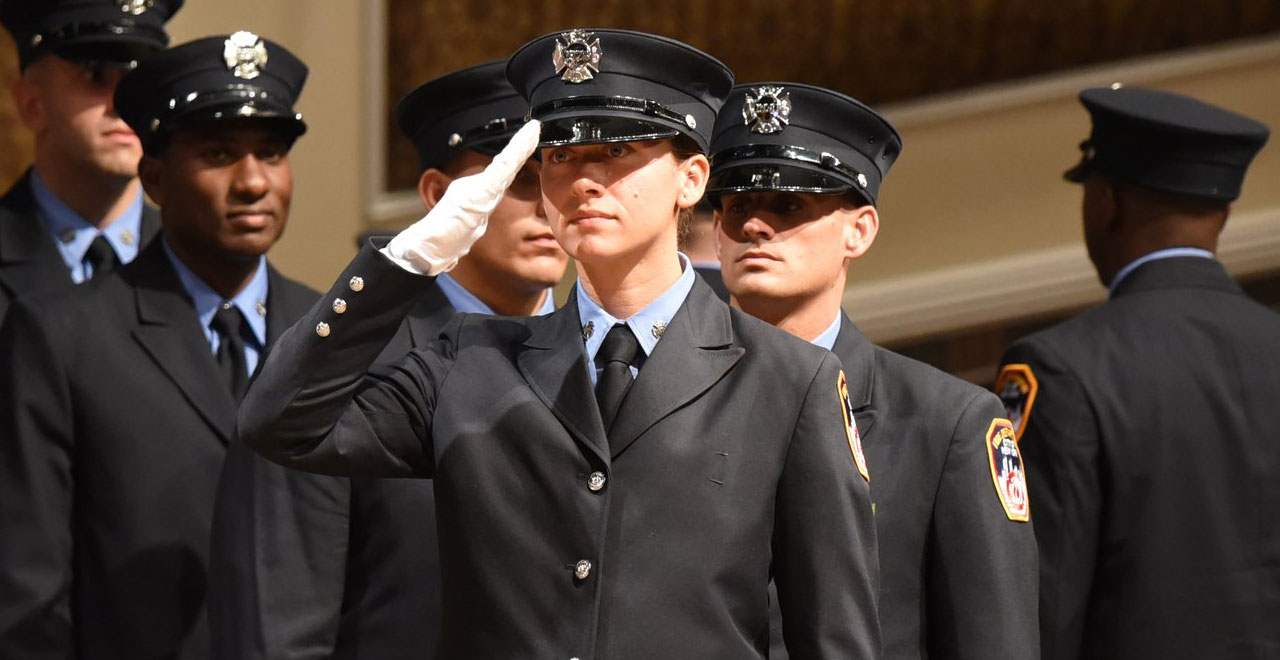 Being a firefighter is one of the toughest professions out there. Each day, these brave men and women put their lives on the line to ensure the safety of their communities and often their own neighbors and families. It takes a certain type of person to sign up for that kind of commitment, so it should come as no surprise that many firefighters are second and third generation. Maybe it's growing up around it. Maybe it's just in their blood. Whatever the reason may be, chances are you know someone who has followed footsteps into a career of service.
This year, the NYC Fire Department Academy graduated 301 probationary firefighters. Among them were 21 "legacies," a term used to describe individuals who lost a parent in the line of duty. All but two of the 21 were children of first responders who lost their lives helping others during the attacks on September 11, 2001.
Fire Commissioner Daniel A. Nigro presided over the ceremony, sharing this message with those in attendance:
"Today, these 21 legacies are no longer children dreaming of their careers their fathers loved, and of serving in the world's greatest fire department – today, they have fully achieved their dreams."
Among the legacies were brother and sister Marc and Rebecca Asaro. Their father, Carl Asaro, was one of 34 FDNY members who died during the attacks. The two siblings will now join their two brothers, Matthew, and Carl Asaro, Jr., who are already on the job.
Rebecca reflecting on her time at the academy, saying "I was grateful to be there and to follow in the footsteps of my father, brothers, uncle, and all those who came before. This is exactly where I want to be."
Marc echoing his sibling's sentiments, adding "It is an amazing experience, to be able to do the same thing that my father had done, and had given his life for. It's more incredible that my sister and I are doing it together. It's a proud feeling. My sister and I push each other to be better every day."
With so many lives affected by the events of September 11th, it's hard to find the bright spots hidden among the despair. However it's stories such as this, where the loss of a loved one actually inspired others to give of themselves, that remind us that there will always be light — even following our darkest moments.