Bootleg Baby Yoda Dolls Will Empty Your Wallet and Haunt Your Dreams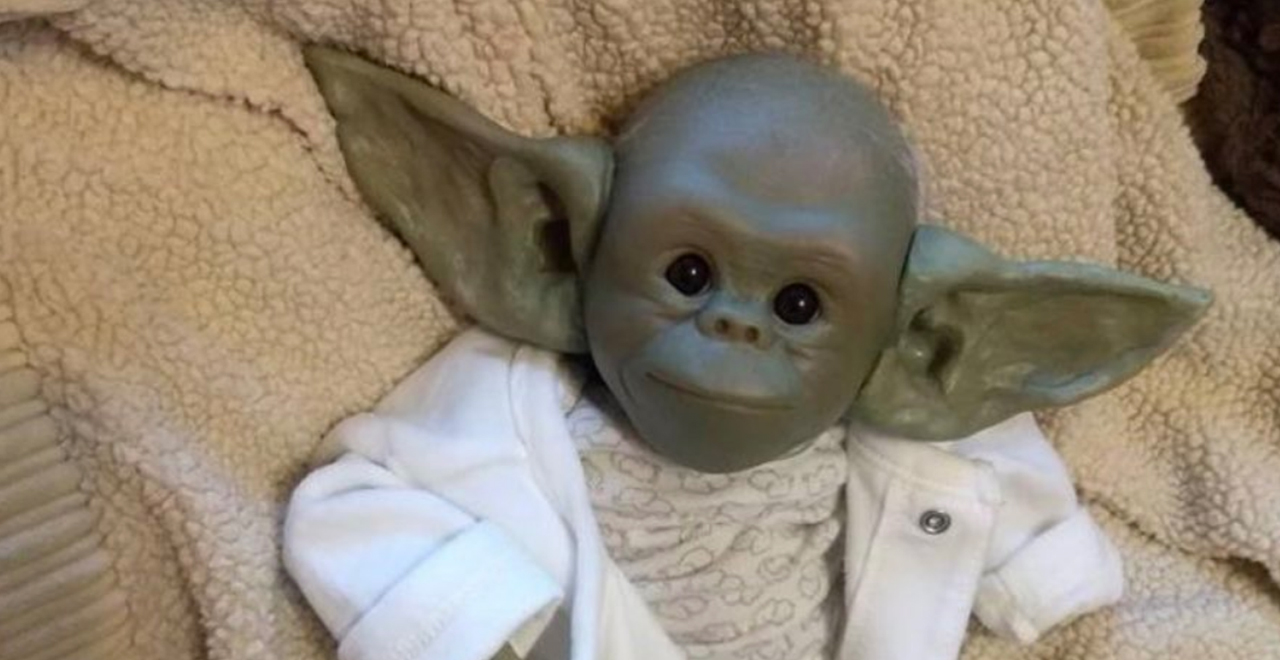 Everybody is looking for a good deal, especially around Black Friday and the start of the holiday shopping season. But be careful. Some deals aren't worth it. Some deals might actually ruin your kids' Christmas.
With the launch of Disney+ and the debut of The Mandalorian, there's one new character who is just screaming out to be merchandized in time for Christmas. If you've seen the show, you know who I mean.
Disney hasn't yet gotten Baby Yoda (for lack of a better name) into stores, so some enterprising individuals took the matter into their own hands. It sounds like a good idea: bootleg Baby Yodas are sure to fetch a pretty penny on the black market or the dark web or in the alley behind target, and it's Disney's fault that they didn't anticipate the demand.
Baby Yoda has been a sensation – just look at the memes! – since he made his debut at the end of the first episode of The Mandalorian, they had to know what they had.
Well, they didn't, and they left the door open for others to jump on the opportunity just in time for the Christmas season.
Unfortunately, those others were so preoccupied with whether or not they could, they didn't stop to think if they should.
This is NOT the doll you're looking for.
no. pic.twitter.com/d4y0AbImya

— paige (@BonerWizard) November 28, 2019
I'm sorry you had to see that. I'm ever more sorry you have to learn that that nightmarish vision is being sold online for $599.
That abomination is being peddled by a company called KooKoo Brights, and kudos to them for seeing a gap in marketplace and jumping to fill out. It's sort of impressive. Demented and sad, but impressive.
Apparently, despite what Master Yoda says, there is a try. And Kookoo Brights needs to try a lot harder.