Father Figures: The Tie That Binds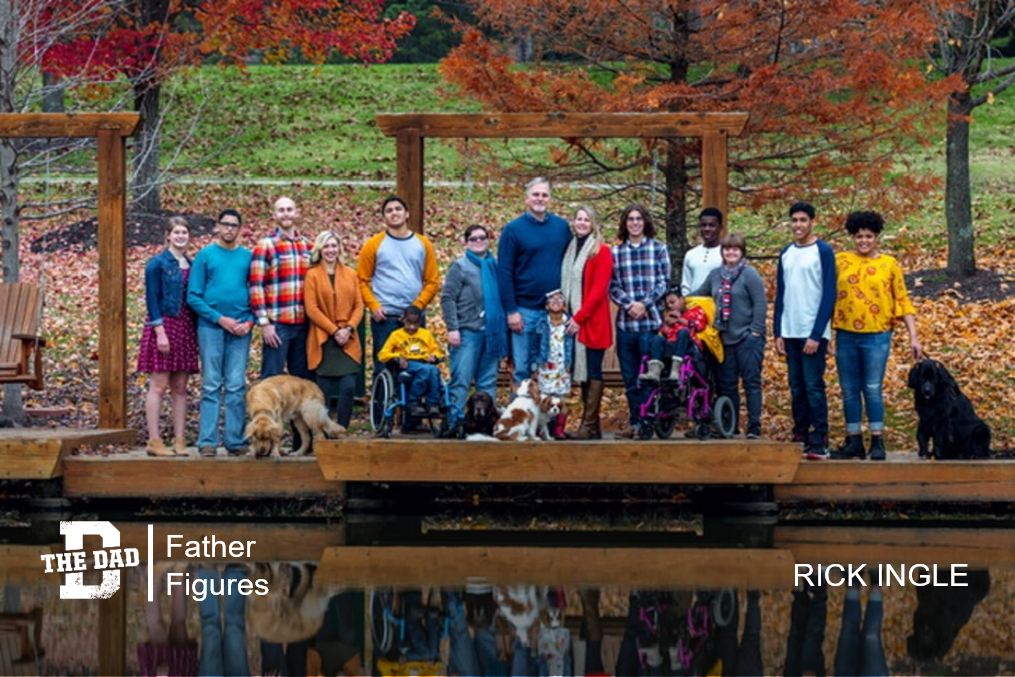 "For me, being a dad can only be described as an adventure.
An often Herculean navigation of twists and turns, good 'weather' and bad, tears, laughter, screams of joy and cries of sorrow.
I am a dad to 15. Biological, trans-racial, special needs, domestic and international foster/adoptive parent, advocate and warrior for the weak. Helper to my children who gracefully battle cancer, cerebral palsy, down syndrome, ADHD, bipolar disorder, autism, epilepsy, mental illness and more.
I have the most amazing view of an extraordinary landscape made of all shapes, sizes and colors. The common thread, the tie that binds, is love and respect for similarities but more importantly love and respect for the differences. Our 'patchwork quilt' of a family has been sewn together and stitched in love and bound with grace.
I humbly serve as Patriarch and never take for granted the immense responsibility bestowed on us as dads!"
– Rick Ingle
Want to share a story about fatherhood? Email [email protected]
Check out the previous editions of Father Figures here.