Father Figures: Pinky Swear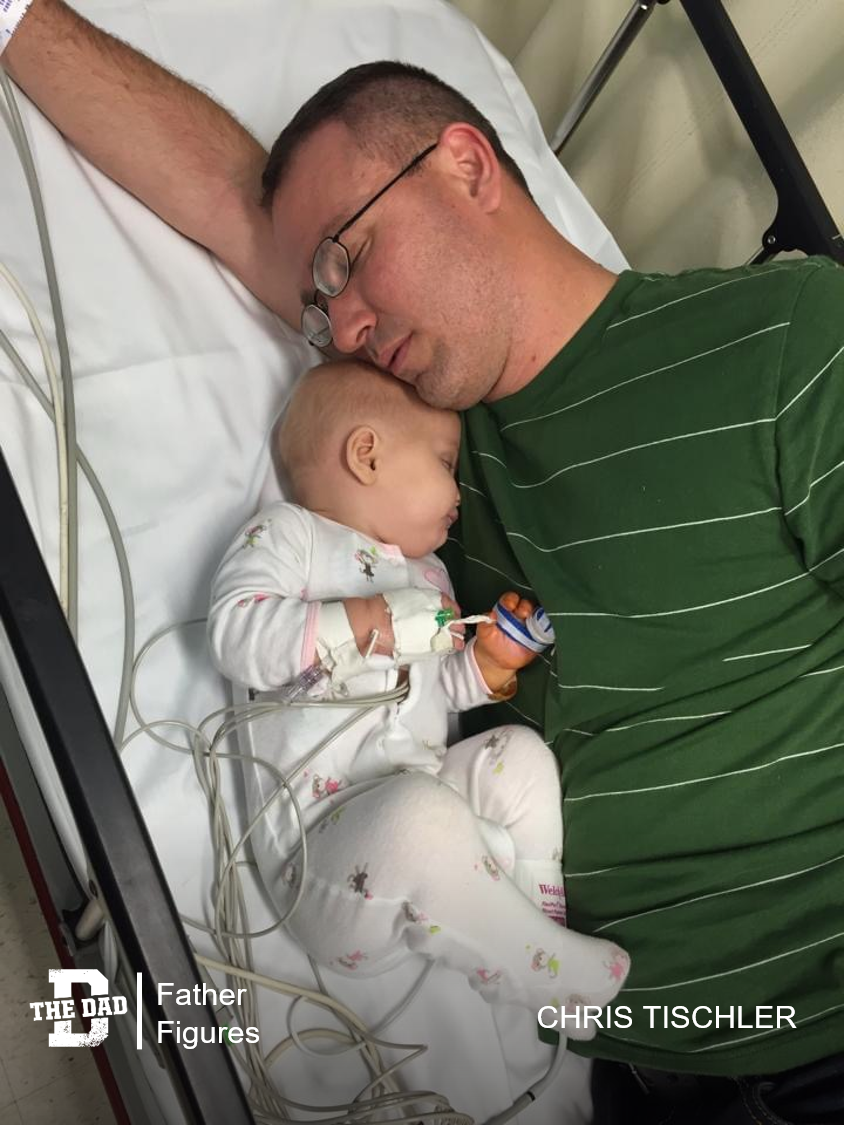 "One afternoon, during a game of peek-a-boo with her brother gone wrong, my one-year-old's pinky creeped into the hinged side of the door right before he shut it.
I got the call at work and met her at the hospital. She was in agony and wailing was the only way she knew how to communicate her pain and fear. Every nurse and doctor had to unwrap the dressing to verify that her pinky was still hanging on (it was, by a piece skin half way up the digit), all the while making attempts to comfort by saying that if you have to lose a finger, you don't need your pinky!
I held her close as the ER nurses attempted to put an IV in her foot. (My advice is to get them to call a NICU nurse straight away, it will save a lot of heartache and pain.) I had to walk out one or twice to regain my composure after that.
We took a 30-minute ride to the children's hospital, and the surgeon arrived; it was now 3am. The young doctor was the first person to put me at ease, sitting down and explaining how the procedure was going to go… and that he felt confident that her finger would be okay. About an hour in the OR then she was resting in recovery, finally at peace.
I was exhausted and just wanted to hold my baby girl. I climbed up on the gurney and laid with her. I'm thankful this moment was captured, I'll always be there for you kiddo.
Dads are always there when you need them.
-Chris Tischler
Want to share a story about fatherhood? Email [email protected]
Check out the previous editions of Father Figures here.