4-Yr-Old's Play Kitchen Hit With Dozens of Health Code Violations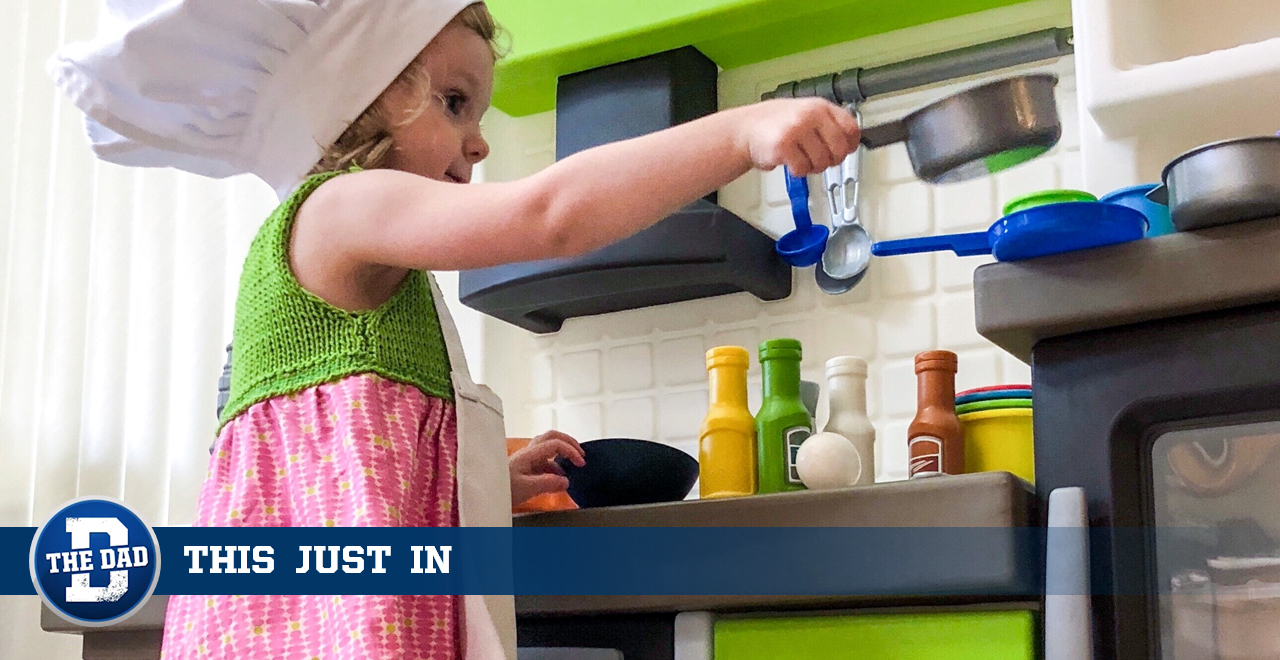 The Johnson household was in a state of shock earlier this week when 4-year-old Taylor's attempt to use her play kitchen to serve her parents breakfast was thwarted by 47 health code violations.
"The milk was being stored in the microwave next to a single hot dog bun and a fistful of Legos, I've never seen anything like it," said health inspector Bill Hughes. "I was hesitant to even open the fridge and almost threw up when I did. It was covered in months-old dried Play-Doh and some sticky blue, viscous substance. God knows what that was. Just disgusting."
The report also cited a violation for a sink clogged with individual potato chips, single French fries, and four scoops of ice cream (various flavors). The oven was cited for housing an entire family of stuffed Teddy Bears along with a coffee pot and two bunches of grapes. And while it didn't rise to citation level, the inspector also made note of a miniature Triceratops inexplicably situated inside a coffee cup.
When reached for comment, Taylor's mom Denise, an early investor in the restaurant, fully disavowed any involvement in the project.
"I can't believe this," she said. "Taylor tells us she wants to cook for us and then just runs off…I can't believe how bad she is at this."
The shuttering of the restaurant was disappointing to at least one customer in line Sunday morning, Taylor's dad Rick. He said he always thought the food was, "not bad."
To her credit, young Taylor took the news surprisingly well. She declared her new intentions to leave the culinary field behind and instead focus on leading safaris in the basement.
Despite being completely plausible to parents, THIS JUST IN is satire and intended for entertainment purposes only. For more stories like this one click here.