42-Year-Old Mother of Three Makes History on Ninja Warrior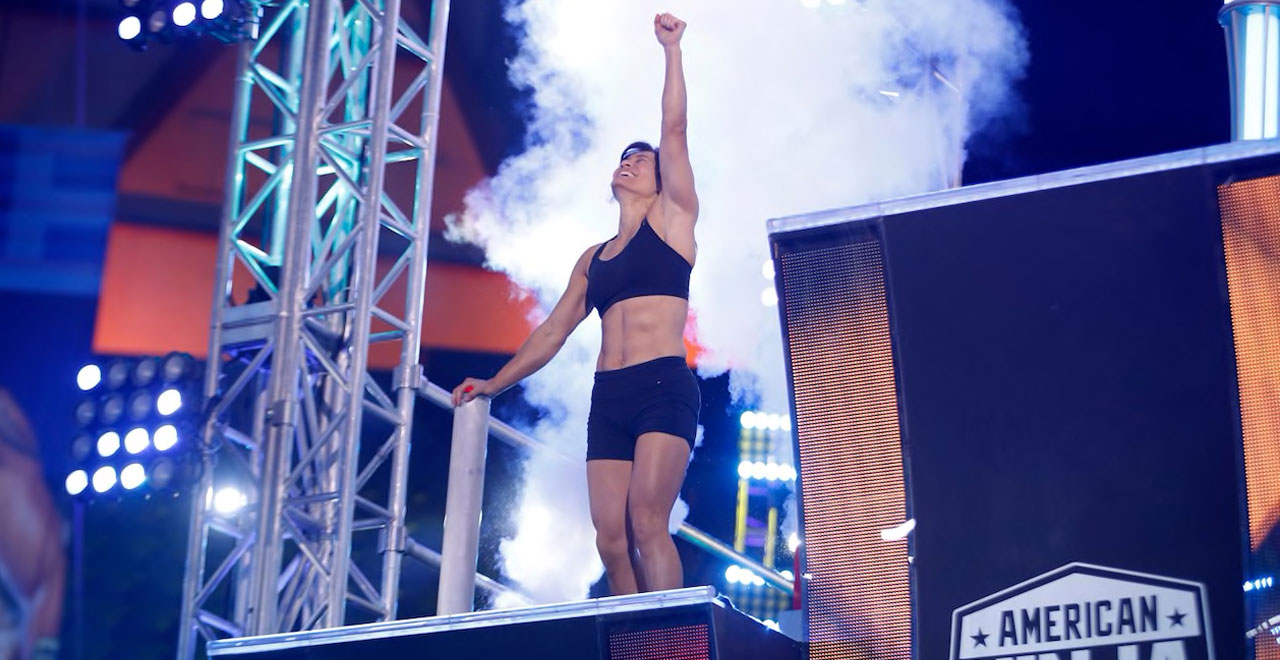 As she hung by one arm at the top of the warped wall, Sandy Zimmerman took a brief moment to celebrate her victory as she became the first mother to ever complete an American Ninja Warrior (ANW) course.
The mother of three's historic run was televised this past Monday, marking her not only the first mom but the oldest woman to ascend the daunting vertical obstacle that marks the end of each ninja warrior course.
This mom isn't holding anything back. ???? pic.twitter.com/bKS0Uj1COj

— Ninja Warrior (@ninjawarrior) June 25, 2019
The physical education teacher who hails from Spokane, Washington, became one of just nine women to ever push the buzzer atop the warped wall during ANW's 11 seasons on the air.
Zimmerman says she shares her victory with moms everywhere, telling viewers "I wanna hit that buzzer for all of the moms out there, not just for me, but I feel like it's a 'we,'" she said before her feat. "We so often put everything for us on the back burner."
Herstory has been made tonight! pic.twitter.com/XAZqWUIjBW

— Ninja Warrior (@ninjawarrior) June 25, 2019
Viewers were all cheering her on as the 42-year-old became the oldest woman to ever hit the buzzer, with comments flooding in on social media as the tough-as-nails mom made herstory.
I'm not crying, you're crying!!! #firstmom #AmericanNinjaWarrior

— ♡Sara Jernigan✞ (@SMJernigan) June 25, 2019
Love seeing all these badass moms running the course #AmericanNinjaWarrior

— Marissa Bishop ???????????? (@awkwrdunicorn) June 25, 2019
Zimmerman's historic run now advances her to the city finals, giving her yet another chance to make her mark and possibly take home the $500,000 top prize and the title of American Ninja Warrior.