49ers Super Bowl Loss Likely Prevented Exponential Coronavirus Spread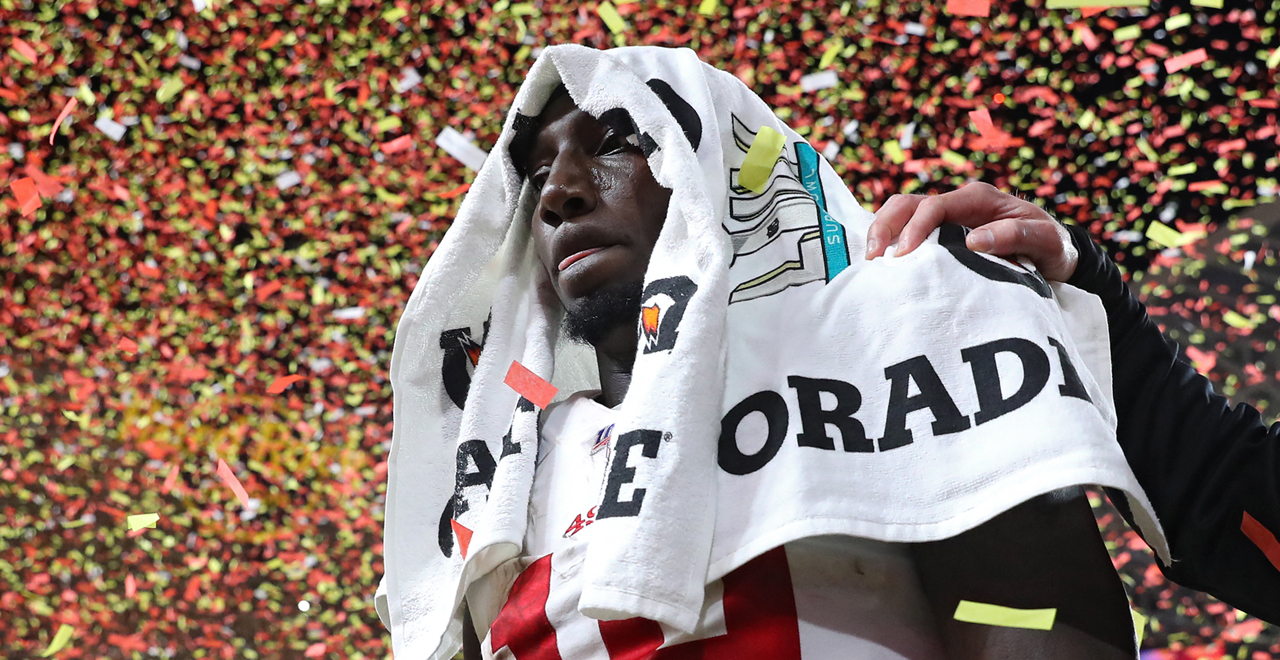 Losing a Super Bowl is a tough pill to swallow. They aren't easy to get to, just ask the Greatest Quarterback of All-Time: Dan Marino, who only made it their once despite his objective status as the GOAT. Even the second-greatest quarterback of all-time, New England's Tom Brady, who was seemingly there nearly every year, would admit as much.
For fans, it can sting for years. The 49ers have had their fair share of success over the past 40 years, but that didn't make losing to the Chiefs, who came from behind thanks to the heroics of Patrick Mahomes, any easier. But maybe this news will help.
San Francisco's brutal loss in the waning moments of the Super Bowl may have broken hearts all across the bay area, but it may have saved lives as well. In those early days of February, the first cases of COVID-19 were appearing in San Francisco, and a victory parade in the middle of the city, teeming with millions of people, could have had disastrous consequences.
"It may go down in the annals as being a brutal sports loss, but one that may have saved lives," said Dr. Bob Wachter, chairman of the UCSF department of medicine.
The first case reported in Santa Clara County on Jan. 31, and according to NBC Bay Area, that region was one of the first in the country where community spread was responsible for the virus's transmission. As of April 12th, more than 5000 cases of the coronavirus were reported in the bay area.
No one knows for sure what that number might look like had Jimmy Garropolo connected on that late pass to a wide-open Emmanuel Sanders, but it seems certain it would have been greater.
"It would not have taken much spread in early February for the thing to have gotten way out of hand," added Watched. "That would've been enough to light the fire."
So take heart, 49ers fans. Your loss is the country's gain.
Check out the video of an interview with UCSF Professor of Medicine Niraj Sehgal about the potential consequences of a victory parade:
UCSF Professor of Medicine Niraj Sehgal describes how the #49ers losing in Super Bowl LIV might have saved lives during coronavirus outbreak:

"Had the 49ers won and there were parades and parties at that time, that may have had impact that I haven't seen actually described." pic.twitter.com/J5AiR28Mw6

— Sam Hustis (@SamHustis) April 13, 2020
Here at The Dad, we hope you, your families, and communities stay safe and healthy during the COVID-19 pandemic. For the latest information, please utilize online resources from local public health departments, the Centers for Disease Control, and the World Health Organization to remain as informed as possible.