Inspired by Captain Tom, 5-Yr-Old Without Legs Raises $1.5 Million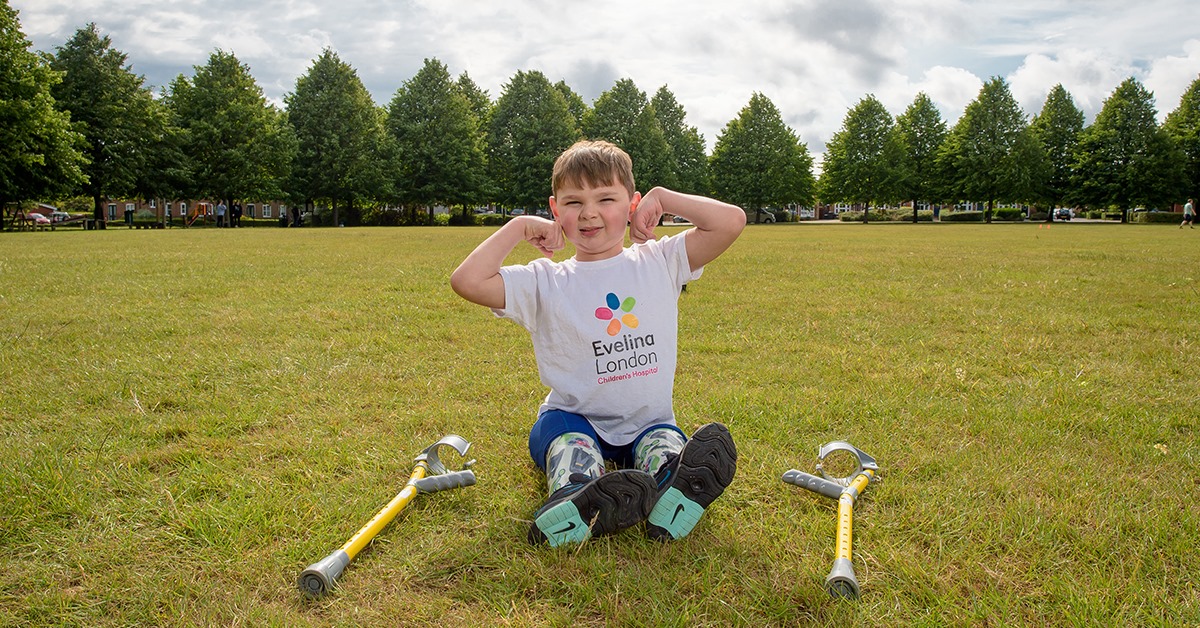 A five-year-old boy with no legs has been walking to raise money for the hospital that saved his life. There's a lot packed into that sentence, but that's what makes him such a badass of a toddler. And he draws inspiration from one of the most inspirational charity fundraisers of all time.
Tony Hudgell lost both of his legs as a result of child abuse at the hands of his biological parents. That left him in a London Children's Hospital, fighting for his life. The boy has been in-and-out of hospitals for most of his life but was determined to use his new prosthetic legs to do a 10k charity walk to raise £500 for Evelina London Children's Hospital. He was inspired to do the charity walk by U.K. legend "Captain Tom" Moore, the 100-year-old war vet who became a celebrity after his fundraising walk earned more than $40 million. Walking in his garden made Captain Tom an icon and he's been knighted for his efforts.
Tony only recently learned to walk but wanted to walk in the echoes of Captain Tom's efforts to raise a meager sum. Like his inspiration, Tony blew past his fundraising goal, quickly raising north of $1.5 million.
He raised the money for the hospital his adoptive parents called "his second home."
"It is incredible to think that just a few weeks ago Tony could barely take a few steps. He is such a strong and determined boy and we are so proud," his adoptive mother, Paula, told the media at the conclusion of the boy's walk.
The boy is not without his admirers, including a shout-out from the Duchess of Cambridge herself, Kate Middleton.
We are so proud of the incredible courage and determination shown by Tony Hudgell, who is walking 10km to raise funds for @EvelinaLondon, of which The Duchess of Cambridge is Patron — #GoTonyGo!https://t.co/X5lU9FMBmz pic.twitter.com/Sc9Jl2BgqD

— The Duke and Duchess of Cambridge (@KensingtonRoyal) June 24, 2020
A hospital spokesman said they were so proud of the inspirational steps taken by the little man.
"His strength and the generosity of everyone who has donated will make such an incredible difference. He has made everyone at Evelina London so proud."