Doctors Swallowed LEGO and Pooped It out for Science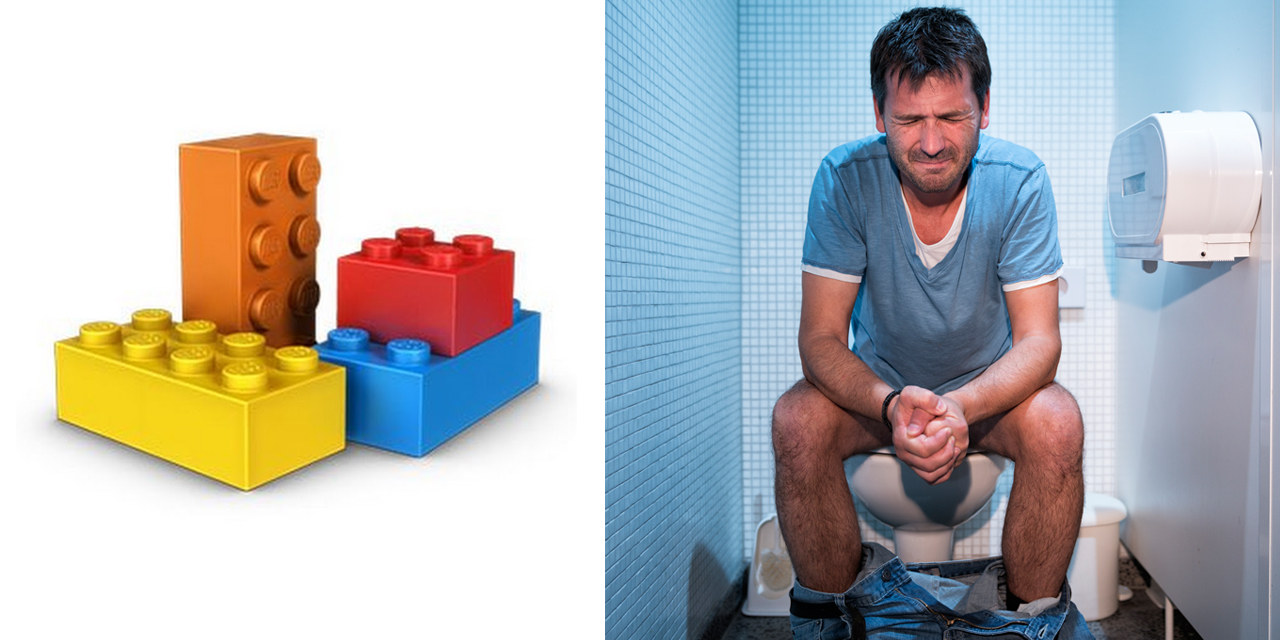 And you thought stepping on a misplaced LEGO was bad. Wait 'til you get a load of this!
Years ago, my toddler swallowed a penny. (Related: toddlers are INSANE.) We called the doctor – as first-time parents, we wanted to be safe – and they said it probably wasn't a big deal, but the copper or whatever could cause problems if the penny isn't passed. They advised me to watch his diapers for the next week or two, to make sure the penny arrived. Apparently they knew exactly how long it took for a coin to be passed.
A few years later, when my second kid was a toddler, I happened upon an unlikely deposit of his inside a diaper: a LEGO head. There it was, in the middle of his waste, staring up at me with accusatory eyes. I had no idea the kid had even swallowed the thing, let alone when he had swallowed it. I hadn't called the doctor this time, because I was oblivious, but if I had, they wouldn't even have been able to tell me when the thing would resurface. I might have been sifting through dirty diapers for weeks!
But not anymore!
Thanks to a few fearless scientists, boldly going where no man has gone before, I now know that my son likely swallowed the minifig's head a day or two before. Because they tested it.
Doctors working with the Don't Forget the Bubbles blog recruited six volunteers – with no history of intestinal surgery – to swallow the heads of LEGO figures and then monitor their poop to find out how long it took for them to emerge.
They used a variety of techniques – which, no joke, are measured with SHAT and FART scores – the details of which I don't think we need to go over here. The important thing to remember is that while coins take around two weeks to make their fantastic voyage through your innards, LEGO pieces take an average of 1.71 days.
I don't know what you want to do with that information, and frankly? I don't want to know.