6 Things She Really Wants For Valentine's Day
A guide for the truly lost
Men, Valentine's day is quickly approaching and, to your credit, this can be a tricky one. Some women are all about those conversation hearts, while others swear that V-day is a holiday manufactured by the Hallmark company to sell cards and tacky merchandise. If you're not quite sure which type your best gal is, the bottom line is that something is better than nothing. Here's a quick guide to help you suavely tackle February 14th.
1 She wants you to actually remember that it's Valentine's Day.
Alright, guys. Your pal Cupid is visiting on a Wednesday this year. Take your phone out and set yourself a reminder. There. You're already off to a great start.
2 She wants a small gesture.
A card; some chocolates (NOT from the grocery store); maybe a coffee or a muffin waiting for her when she wakes up; flowers, if she's into that kind of thing; etc… Consider this ground floor of Valentine's Day. The requirement here is at least one small thing which will communicate to her, "I love you and I thought about you." For some women, this might be enough, but there's definitely no harm in going a step beyond. Regardless, this small gesture will set the tone for the entire day.
3 She wants a clean house.
No matter the current condition of your home, the woman in your life works her ass off, and I promise you that any additional help kicking that house into gear will be appreciated. Take some of those to-dos off her plate so she can relax. Everything's already in order? Look for some deep cleaning chores that don't get done on a regular basis. Things that might fall under this category would be: Cleaning out the fridge, scrubbing the stovetop, dusting the ceiling fans. You can do this, men. I believe in you.
4 Not enough time to clean the house? Fine. She wants a clean car.
If your Valentine is anything like me, she has multiple car seats in her car and, much to her dismay, essentially drives a trashcan on wheels. Get in there and help a girl out. Vacuum those carpets, wipe down that dashboard, go ahead and hang a little air freshener if you're really wanting to woo her. She'll be thankful you did.
5 She wants dinner.
Now, obviously, there are two ways this can go – Staying in or going out. Neither is necessarily superior, so take your woman's preferences into account here. Either way, it would be lovely if you took care of the whole dang thing. Are you cooking? Get groceries AHEAD OF TIME. Don't go running out after work, leaving her to take care of the kids solo for any extra amount of time today. And if you're going out? Handle the reservations. Hire the babysitter. Please remember that if you take this route, don't just yell "Surprise!" when the babysitter rings the doorbell. It's important to let her know the plans with enough time in advance for her to prep, mentally and physically, for date night.
6 She wants to hear something sweet.
Last but not least, remind her why she's your valentine. What do you love about her? What are things she does that you appreciate? Got 'em? Great, now write those suckers down and pass them along like a schoolyard love note. It doesn't even have to be anything super mushy, but those nice words have the power to go a long, long way.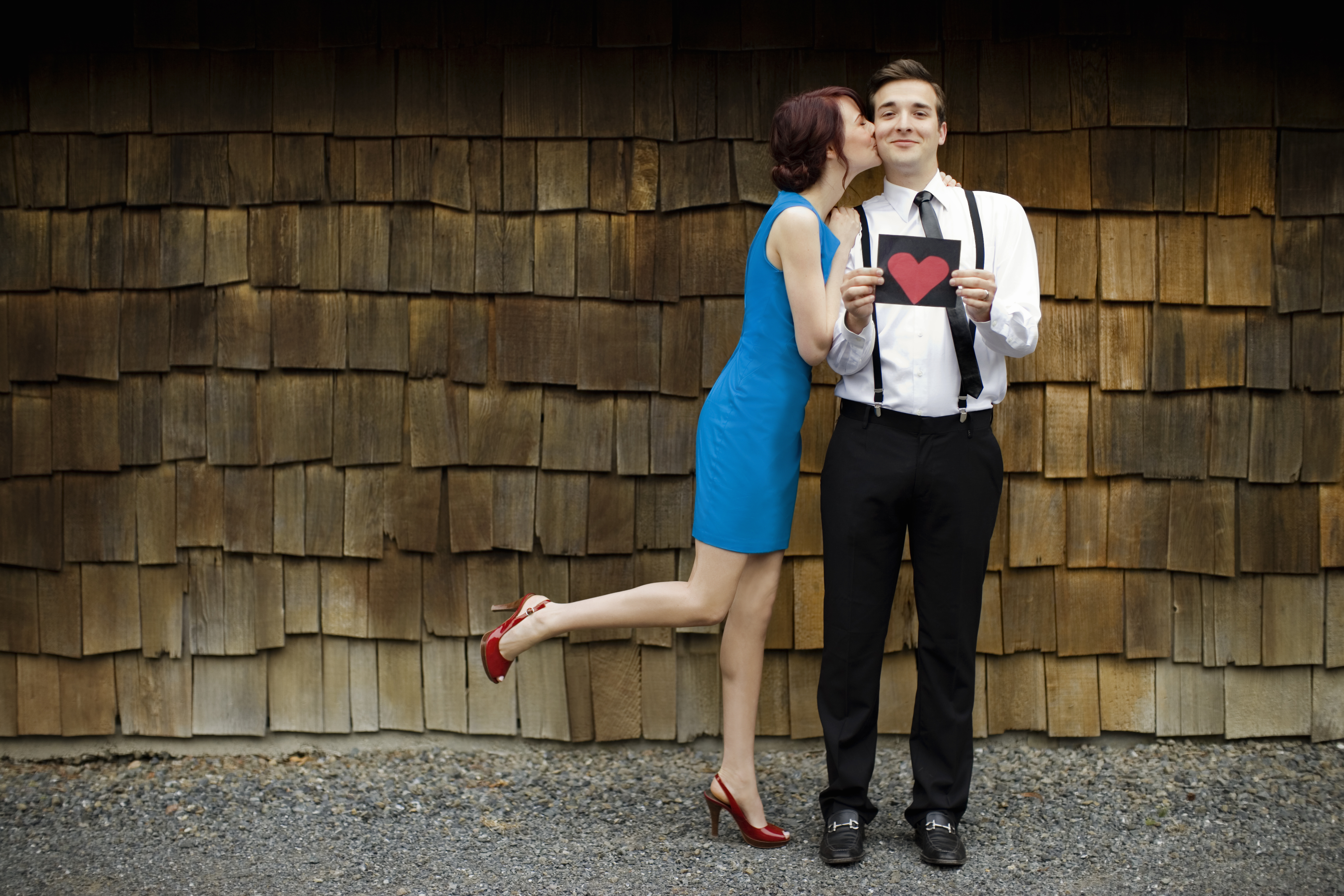 That's it! A handful of easy ways to show the apple of your eye that you care, without a single lingerie purchase (which, for the record, is a gift for you, not for her, ya dummy). Happy Valentine's Day, boys, and godspeed on all your romantic endeavors.