6-Yr-Old Collects 1000 Jars of PB and J to Feed Classmates This Summer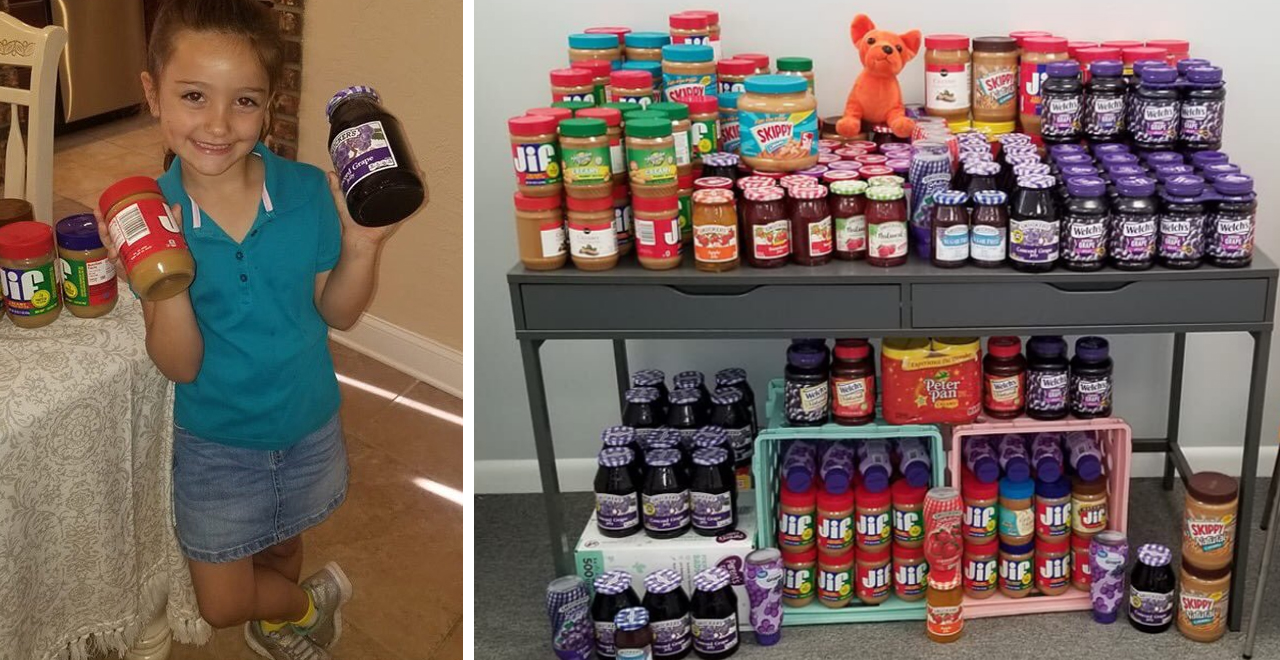 The world can seem like a pretty bleak place these days. Regardless of your political leanings, there is a lot of unrest, a climate change crisis looms, Ed Sheeran remains popular. It's tough out there. As parents, it can be scary to consider the future we're leaving for our children.
And then we watch those children in action and realize they're capable of making that future brighter all by themselves
Just look at Eva Chapman of Florida. Eva is just 6 years old, and when she realized that one of her classmates was hungry, she decided to do something about it. Not just for that classmate, but for children everywhere whose families struggle to keep them fed.
This sweet & kind-hearted Kindergartener, Eva Chapman, started a peanut butter & jelly drive to ensure that no students go hungry over summer break. We are also accepting donations at the school on her behalf. Are YOU all in? @volusiaschools #EvasPBJdrive pic.twitter.com/gOXwwwkAm5

— Andrea Hall (@amhall814) May 11, 2019
She went home and told her mom she wanted to start a food drive to help them, and she did, organizing a way to collect jars of peanut butter and jelly, the key ingredients in Eva's own favorite food.
"It's just been such a wonderful outpouring of support," Eva's mom Nicole told Good Morning America. "For whatever reason, this really just touched people and moved them. I'm very proud of her. She has a huge heart."
Even though Eva's school offers reduced-price lunches to kids in need, Eva worried about what they would eat at home. She started the drive in April with the goal of collecting 1 million jars. Thus far she's up to 1,033 pieces.
"We are getting more and more peanut butter and jelly so we could have some for the children that have hot lunch and so they could have peanut butter and jelly for the summer," Eva said in an interview.
Eva's efforts have caught the attention of the media and inspired other students and schools in the area to follow suit. And her mother couldn't be more proud.
"She got fixated on [another child] she went to school with," Chapman said. "It became apparent to me that [the child] didn't have a great home life. My advice to her was, 'Go ahead and love from afar because they don't have everything you have."
Watch the GMA segment: