6-Yr-Old Girl's Letter Prompts Toy Co. to Make Little Green Army Women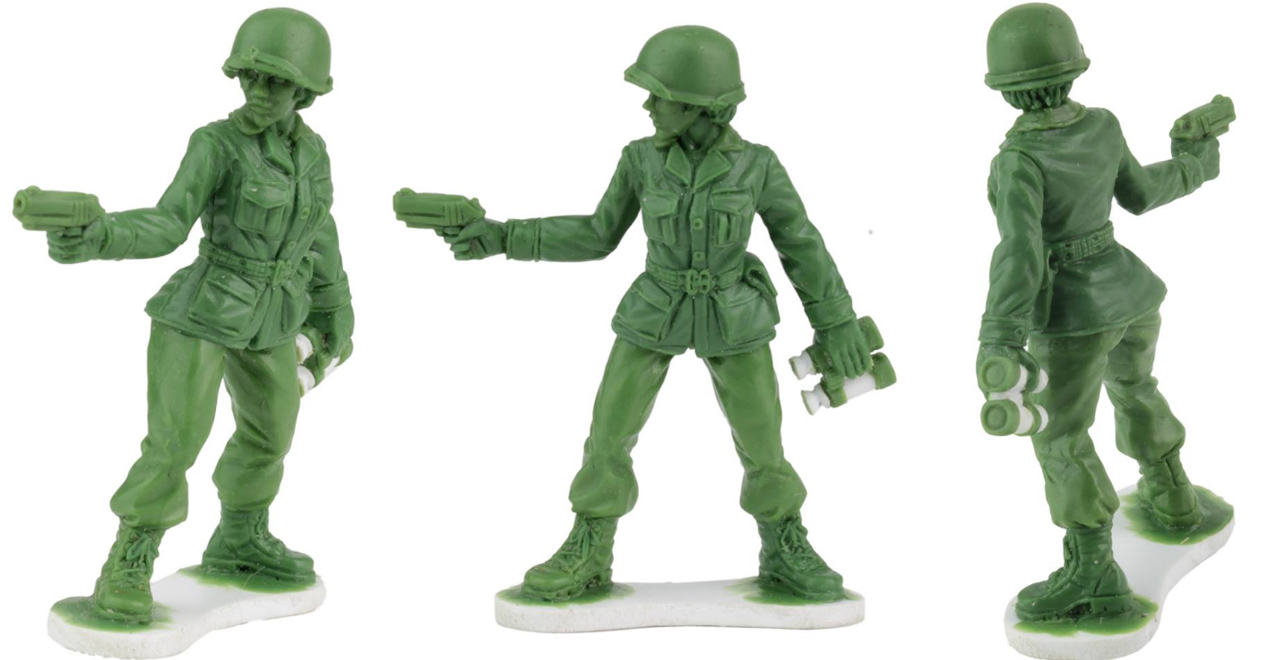 Little green army men are a timeless toy staple, having been produced for nearly 100 years. And after a strongly worded letter from a 6-year-old girl, one toymaker is adding a modern twist and introducing, for the first time, little green army women.
BMC Toys decided to introduce females to the little green soldier line after a "few years of research" and outreach from female veterans, but that the letter from the young girl was the final tipping point to make the leap.
"Please can you make army girls that look like women?" she wrote.
The girl mentioned her friend's mom was in the army and she wanted to see soldiers that looked like her. She said she once saw pink soldiers, but that 'people in the army don't wear pink.'
An Arkansas 6-year-old believed that toy soldiers are destined for something greater than makeshift air raids, hardwood battlefields & bedsheet parachutes.

The little Army men needed gender equality, too. @SteveHartmanCBS is "On the Road" in Little Rock https://t.co/4QtVZQrE27 pic.twitter.com/i3NXiaNiMR

— CBS Evening News (@CBSEveningNews) August 30, 2019
BMC Toys was one of three companies to get letters from young Vivian. It was the only company to come through with the proposed addition. The announcement has generated considerable support from female veterans along with pushback from people who are just major bummers.
BMC Toys will be releasing their addition to the green army in 2020. Jeff Imel, the owner of BMC Toys, went into greater detail about the project and the momentum it's gained in recent weeks in a blog post on the company's website.