7 Brothers Team up With Kellogg's to Turn Corn Flakes Into Craft Beer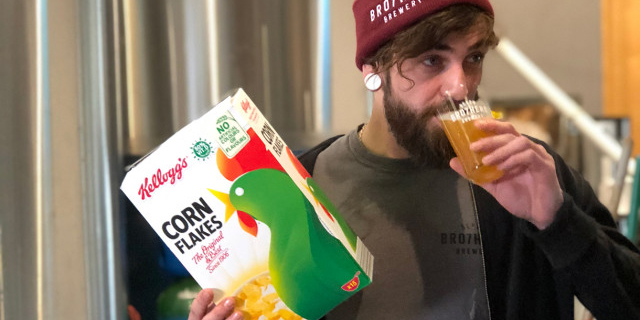 I'm going to come right out and say it:
Beer is good.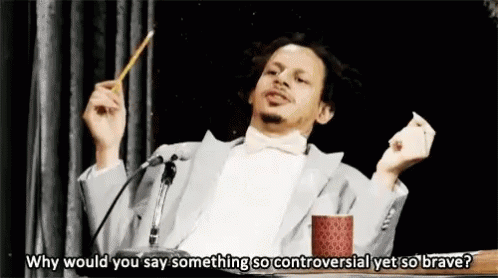 Yeah, I know — real shocker.
But do you know what's equally good? Nay, possibly even better? Cereal.
Yes, cereal. It's as delicious as it is easy to make, can (and should) be eaten at any time of day, and, frankly, still makes me a little giddy when I roll my shopping cart down that colorful aisle of cartoon-covered boxes.
So how does someone elevate both beer and cereal to make them even better? How about smashing them together to make a deliciously fermented corn-flaked brew the likes of which the world has never seen?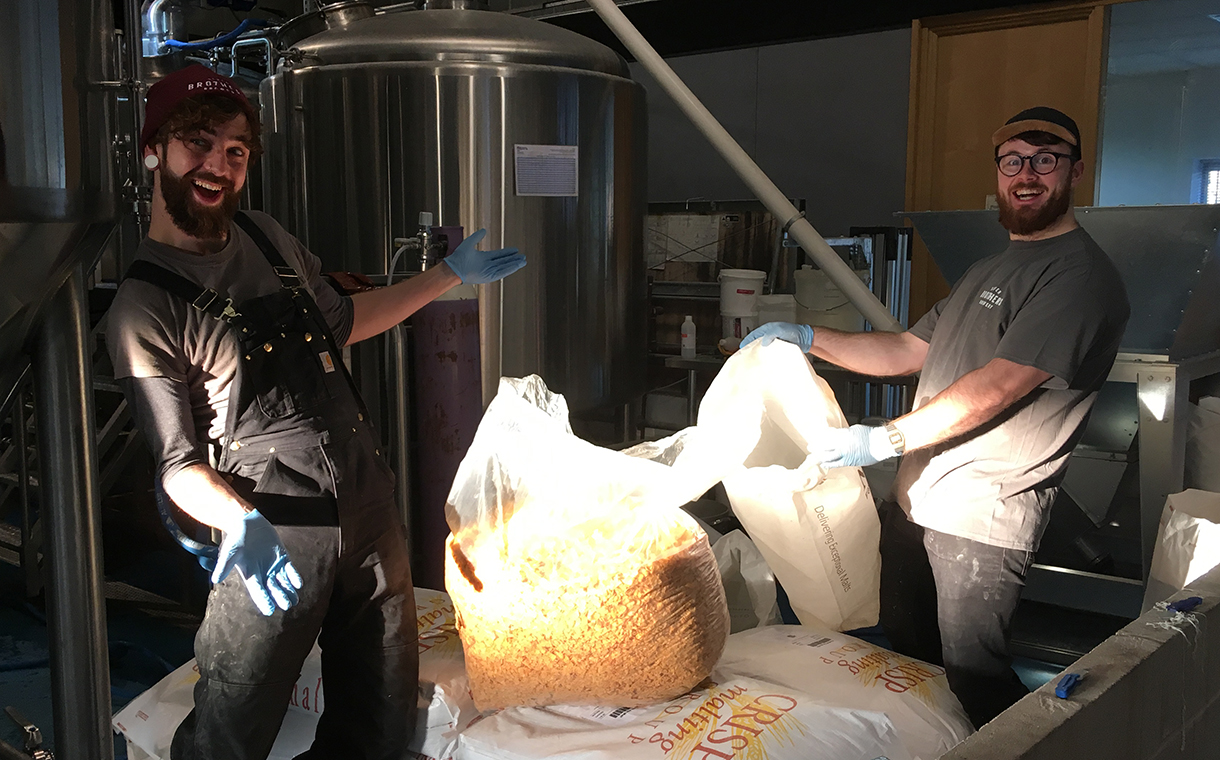 The Kellogg Company has partnered with UK-based brewery "Seven Bro7hers" to create a beer out of rejected Corn Flakes in an effort to reduce food waste.
Using flakes from Kellogg's Manchester factory that are either too big, too small, or overcooked to be included in their standard cereal, Seven Bro7hers has created their aptly named Throw Away IPA.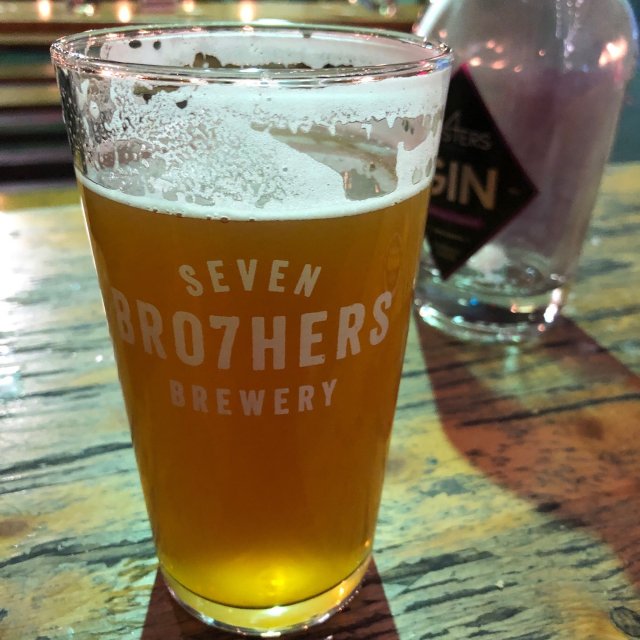 The cereal replaces the standard wheat grain in the beer recipe and £0.10 from each can purchased is donated to food distribution charity FareShare.
"Kellogg's is working hard to eliminate food waste in our manufacturing processes and give our consumers the wholesome products they love with minimum impact on the planet," said Kellogg UK corporate social responsibility manager Kate Prince. "Our approach has delivered a 12.5% reduction on food waste in our UK sites this year."
The Kellogg Company recently moved their UK headquarters to MediaCityUK, Manchester—literally one block away from Seven Bro7hers Brewery, making Corn Flake delivery a breeze.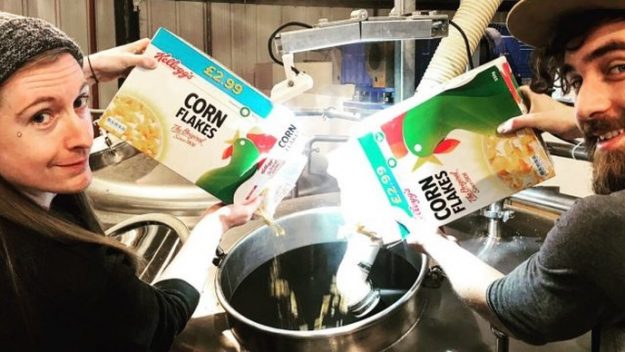 The brewery is named after the seven McAvoy brothers—Guy, 57, Keith, 50, Luke, 45, Daniel, 44, Nathan, 42, Kit, 37, and Greg, 35—who started their business in 2014, drawing inspiration from their father's home brewing over the years.
Not to be outdone, their sisters also created their own distillery, Four Sis4ers Gin, just this year.
Given the positive response to both their partnership with Kellogg and the beer itself, the brothers are already working on additional cereal-centric brews.
"Seven Bro7hers Brewery is delighted to be working with Kellogg's on a project which uses edible but not-sellable cereal," said Allison Watson of Seven Bro7hers Brewery. "We plan to create three beers including a Hoppy IPA which will be launched this month and sold in our Ancoats bar and the Dockyard, MediaCityUK."
Hopefully, this wonderful trend only continues to grow and makes its way to brewers in the U.S. Until then, however, I'll just have to keep pouring a nice refreshing pilsner over my Froot Loops.