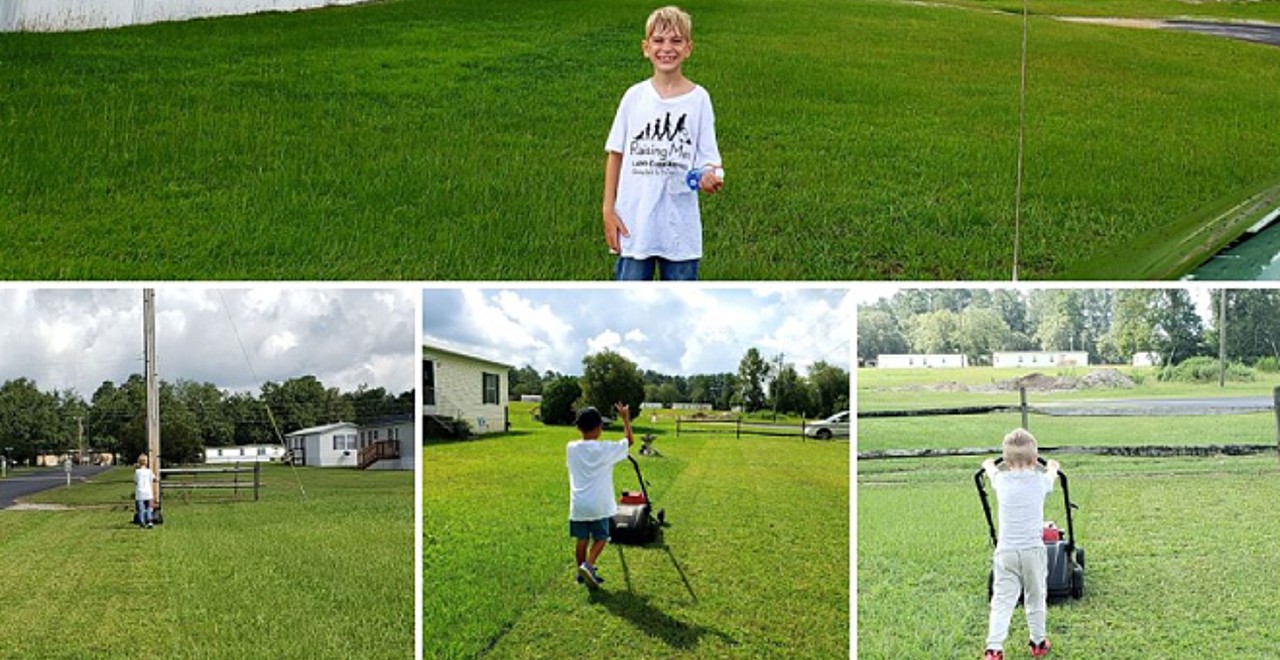 Credit: Facebook/Helping Footprint
While some kids spend their days training to be Twitch streamers or hope to be record-breaking YouTubers, 8-year-old Greyson Winfield is working on a very different kind of dream. Instead of spending his days playing video games and watching TV like many kids his age, this young hero has a far more productive hobby. Greyson dreams of one day being a Navy SEAL, and to prepare, he spends his days making the world a better place. Greyson feeds the hungry in his spare time and mows the lawns of single moms and first responders so they have one less thing to take care of during their already packed days.
Greyson told CNN that aside from his dream of becoming a Navy SEAL, there are several other motivating forces in his life. Both of his parents are former firefighters, so Greyson grew up knowing the importance of helping others in his community. A slightly more unexpected role model for someone his age is none other than former president John F. Kennedy. Greyson explained, "helping others is the right thing to do. Also, JFK was in the Navy before becoming president and I want to follow his lead."
Helping those in need is so important to Greyson that with his parents' support and assistance, he started his own charity called Helping Footprint. The website explains, "Helping Footprint consists of two brothers on a mission to help the community. Founder, Greyson Winfield leads the way, with collecting gift cards to help those in need of food. He also saw the need to ensure seniors, differently-abled persons, single moms, veterans, and our busy first responders have their lawns cut for free."
Though Greyson's effort to help others is undoubtedly impressive, perhaps more incredible is his mindset. Greyson states, "I want to help people. There are other people who have nobody to help them and it's the right thing to do." Logically, we all know that helping people is the right thing to do, but the sad reality is that many of us don't act on it as much as we should. Fortunately, the next generation seems to be in good hands with Greyson's Helpful Footprint leading the way.