800 Students Surprise School Janitor For His 80th Birthday [WATCH]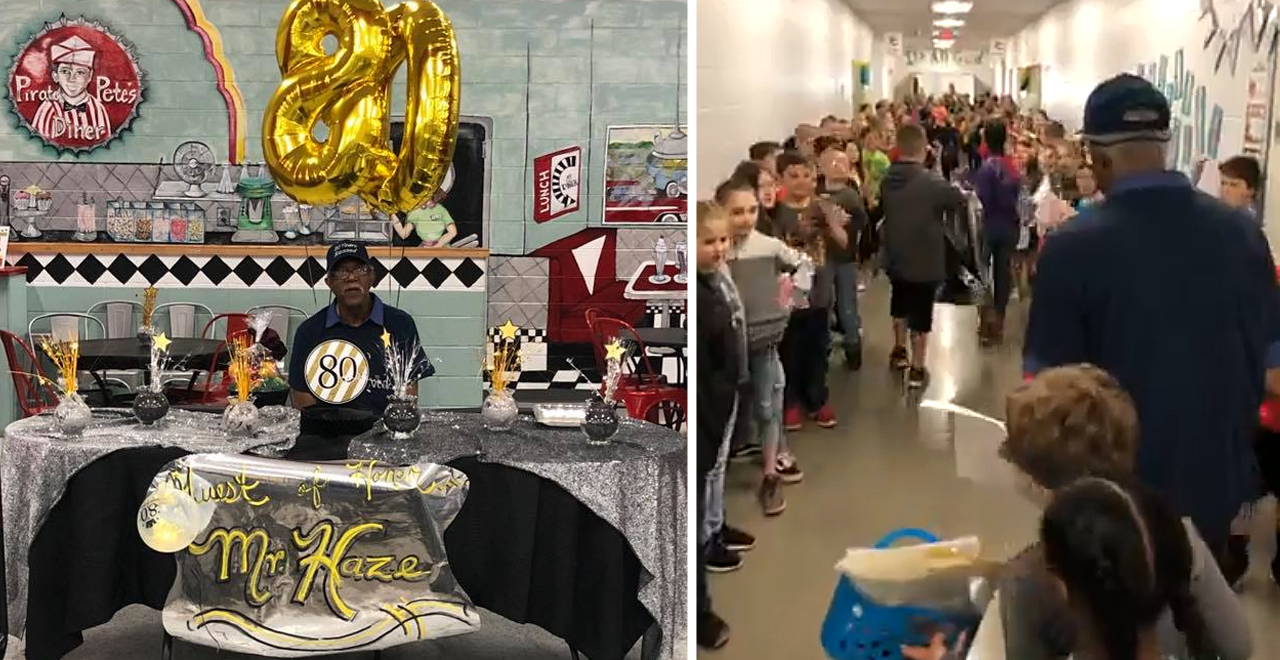 There are countless numbers of people necessary to make a school run well, and almost all of them are usually overlooked.
We all know how undervalued and underpaid teachers are, but what about the people who work the cafeteria and are forced to cook for hundreds of picky, ungrateful kids, or the brave souls on the custodial staff who are forced to pick up after hundreds of gross children?
Luckily, not everyone overlooks those people, and the students at Pike County Elementary School in Zebulon, Georgia are the perfect example of how not to take the underappreciated, under-the-radar employees for granted.
Haze Mabry is 80 years old and has worked as a janitor at Pike for the last 13 years. He has three kids who matriculated through the school, but he considers all 800 students to be "like children of his own," he told the Washington Post.
That affection for the kids shines through, and his devotion to them is a large part of the reason he is considered "the most loved person" at the entire school. To make sure he knows how much they appreciate him, all 800 students threw him a special surprise party for his 80th birthday last month.
When he walked in the doors that morning, the students were lining the halls to greet him, chanting his name, singing "Happy Birthday," and handing him cards. He made his way down the hallway, overwhelmed by both the display and the sheer amount of cards he was handed, and making sure to hug many of the students as he walked past.
The school posted photos of the celebration on Facebook, stating "It may be his birthday, but we are the ones who receive a gift. The gift of having him in our school, lives, and hearts. This is the good stuff! Mr. Haze, you sir are loved, admired, and adored here at PCES. Happy 80th Birthday! We wish you the best today and always!"
Watch the video: