86-Yr-Old Sinks 94-Foot Putt to Win New Car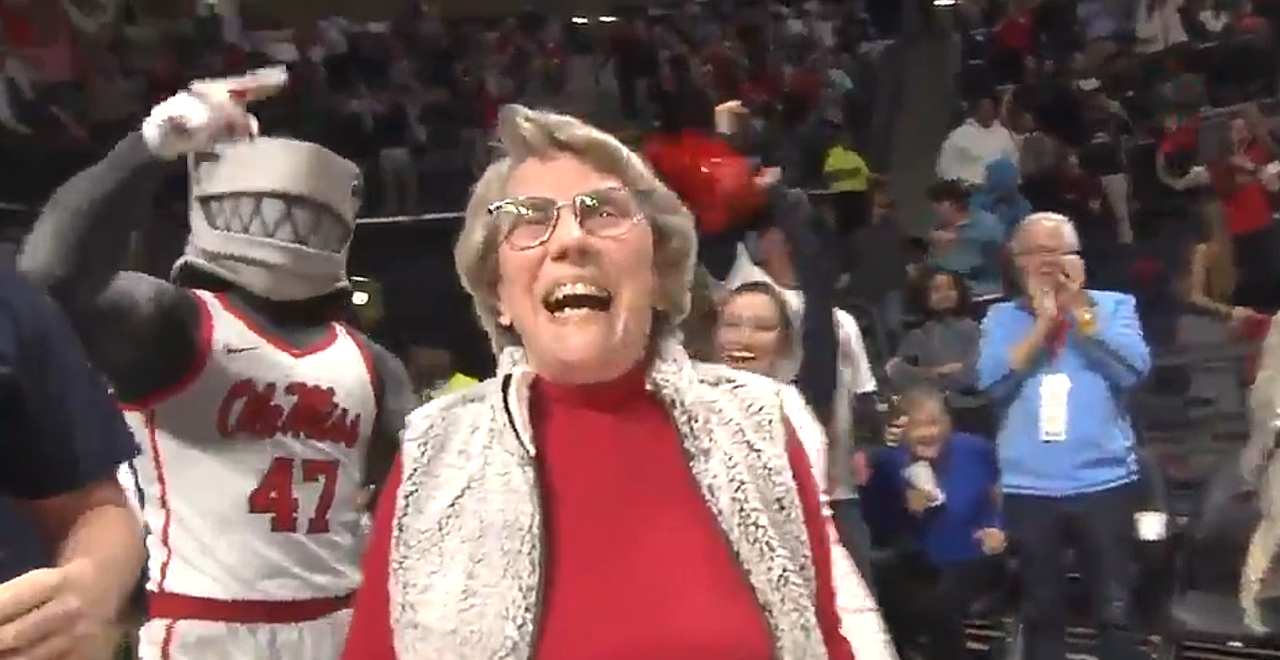 February 22nd is the anniversary of one of the greatest sporting events of all time.
No, I'm not talking about the 1980's "miracle on ice," when the United States Men's Hockey Team defied the odds and defeated the vaunted Soviet Union on their way to the gold medal in the Olympics. No, I'm talking about something that happened just this past weekend, in Mississippi. It wasn't on ice, but it was just as miraculous.
Unfortunately for the home crowd, the miracle had nothing to do with their basketball team, who got blown out by Alabama, 103-78. Instead, it had everything to do with an 86-year-old lady named Mary Ann who got the opportunity to win a new car from local Cannon Motors. But first, she had to sink a golf putt – into a hole all the way at the other end of the court.
That's 94 feet away. Apparently, that's no sweat for Mary Ann.
She stepped up to the golf ball, clarified exactly where the hole was, and calmly drilled a straight shot across the basketball court, directly into the target. The crowd went wild, air horns sounded, and the contest host was in disbelief as he announced she'd just won a 2020 Nissan Altima.
94 Feet? No problem.

Mary Ann walked into The Pavilion tonight for @OleMissMBB. She walks out with a NEW CAR thanks to our friends at @CannonMotors! pic.twitter.com/iZqgA5g73a

— Ole Miss Athletics (@OleMissSports) February 23, 2020
Not only did she leave with a new car, she even landed a hug from the Ole Miss mascot, which is inexplicably a shark? Even though it's the Ole Miss Rebels?
Some questions simply can't be answered.