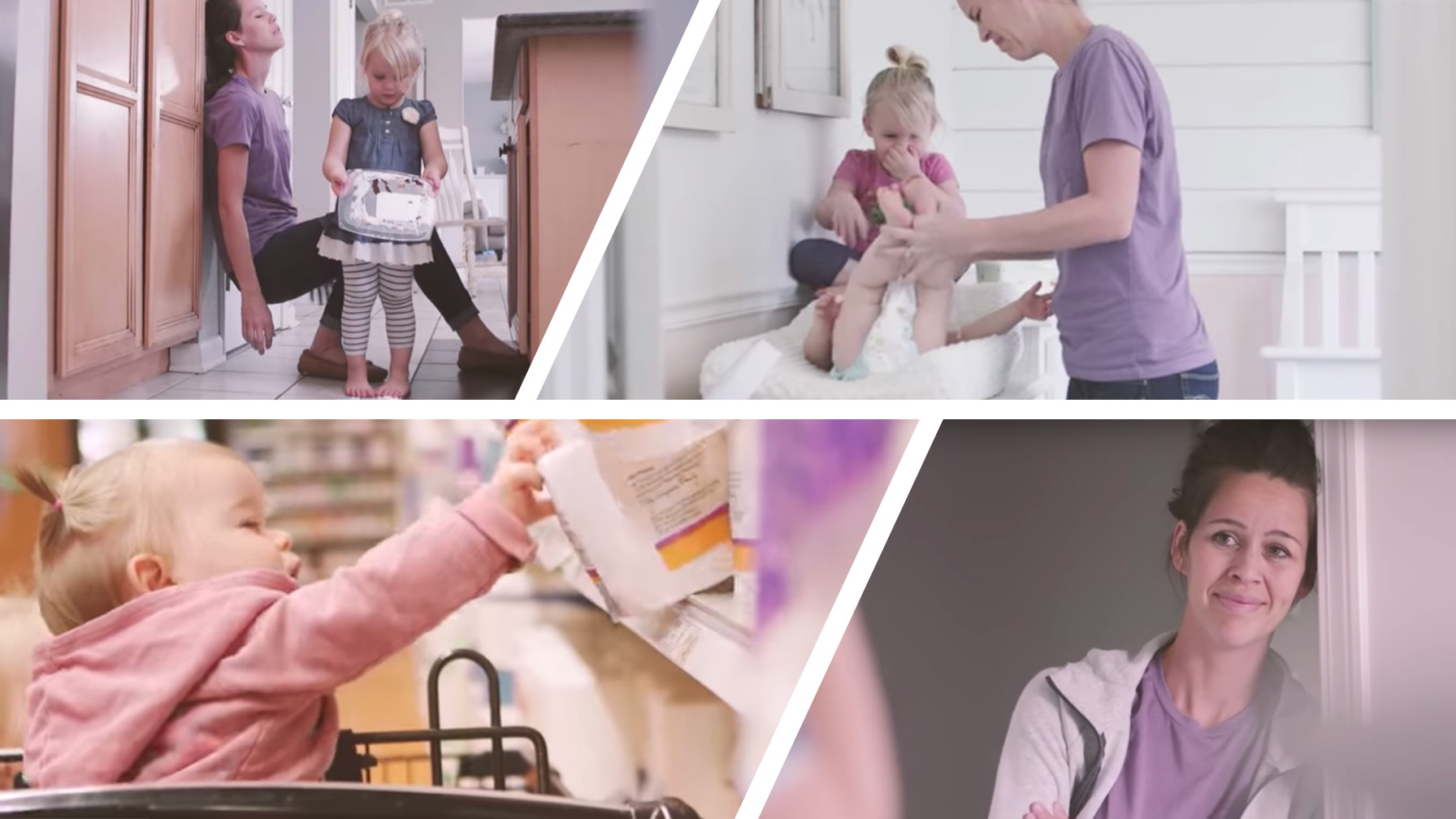 Credit: YouTube/Story of This Life
It's often said that raising kids is the hardest and best thing one can ever do; though, it can be easy to focus on the negative aspects during a long, tiring day with rowdy kiddos.
With Mother's Day in mind, vlogger Esther Anderson created a short film titled "A Normal Day," in which a mother is seen trying to survive a "simple" day of errands with her two girls—one toddler and one infant.
Visibly exhausted and still holding a crying toddler, the mother comments to her husband that "it was. . . just a normal day."
It isn't until dad talks to his eldest daughter that he receives a very different perspective regarding this "normal day." In spite of the day's disarray, this little girl felt loved, protected, and seen, feeling confident to explore this world that seemingly holds a new and exciting adventure every day.
As Esther and her husband wrote on their YouTube channel, Story of This Life, "Our mission is to share life's imperfect moments through an authentic lens, highlighting the joys and laughter in the monotony and mess of it all."
Despite the chaos that gets injected into a person's life when they have kids, Esther perfectly displays through this video why most parents wouldn't ever want to change it. We get to see this formerly mundane life through the innocent new eyes of our children as we share in the adventure with them.
As the final caption reads, "Your normal might be their magic."