A Petition Calling for a Halloween Date Change is Gaining Momentum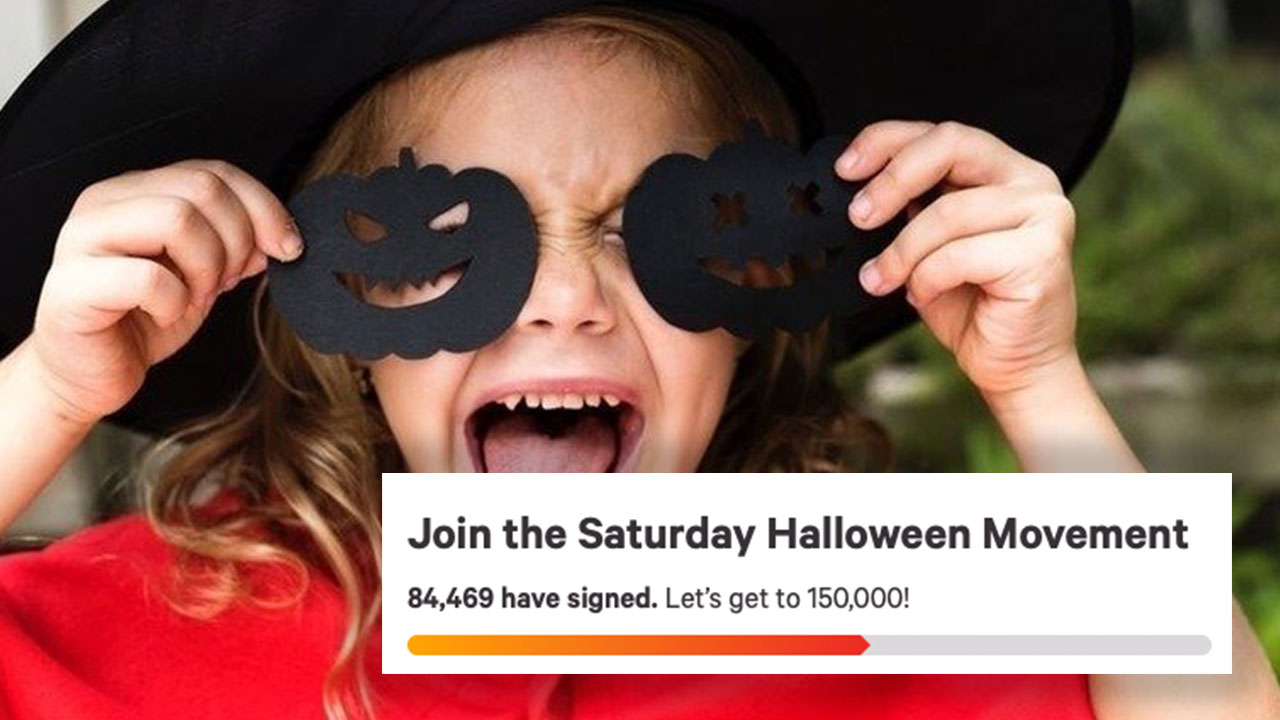 Halloween is a night that folks around the country look forward to each and every year. Unfortunately, October 31 can often fall on a weekday, creating a dilemma for the average parent who wants their kids in bed at a reasonable hour on a school night.
That's why the Halloween & Costume association began petitioning late last year to officially move trick or treating to the last Saturday in October, ensuring both kids and parents have a chance to enjoy the evening without worrying that a few extra Twix will have them groggy for work or school the next day.
"It's time for a Safer, Longer, Stress-Free celebration!" the organization posted on their Change.org page. While many seemingly outlandish petitions pop up on the site each day, the "Saturday Halloween Movement" has already amassed over 90,000 signatures, surpassing the 75k mark the organization was seeking before sending the measure to President Trump for consideration.
Beyond letting youngsters stay out a little longer, the group hopes the move would make it easier for parents to accompany their kids while trick or treating, something only about 30% are doing now according to stats shared on their site. They also note over 3,800 Halloween related injuries each year, a number they say could drop if moved to a night where rush hour traffic wasn't a factor.
It's not just families that would benefit either, as 51 percent of Millennials say Halloween is their favorite holiday – hardly a fitting occasion for a Thursday night as it will be this year. While ideas like this sound good in theory, actually making it a reality could prove a bit more difficult. 
Though its roots are deeply entrenched in the past, perhaps it's time for Halloween to move into the new millennium by solidifying Saturdays as the new All Hallows Eve. After all, so many other things getting rebooted in 2019, why not everyone's favorite candy-based holiday?