After Losing Everything in a Fire, Third Grader's Classmates Donate New Toys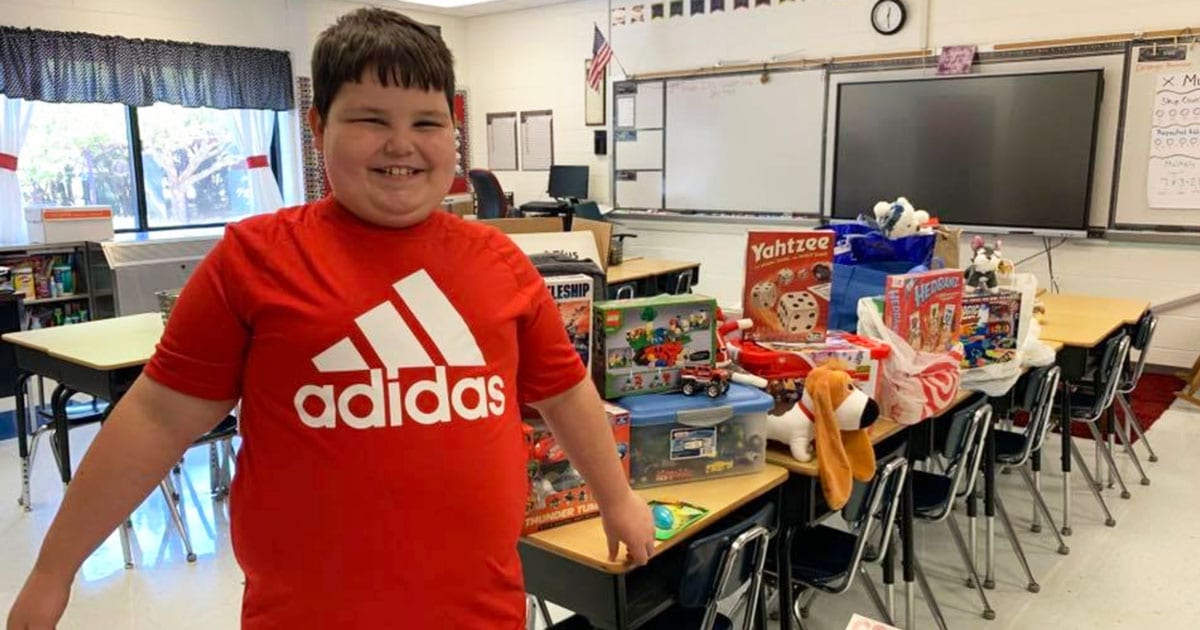 When a fire destroys a family's home, it's often more than the roof over their head that is lost in the flames. Furniture, clothing and a lifetime of collections and belongings can all be gone in an instant.
Thankfully there are organizations in communities across the nation that can often step in with temporary housing and even funds to replace essential items. But what about everything else? The small things that made the house feel like a home? The stuff that restores at least some sense of normalcy, especially to the youngest victims.
That's where a Tennessee community decided to focus after one of their own lost everything in a serious fire a few weeks ago. Third-grader Daniel Hunt and his family recently endured the loss of their home. While looking for a way to help, parents and students at Philadelphia Elementary School decided replacing Daniel's lost toys would be a great start. The district hosting a secret toy drive, encouraging local families to donate new toys and games to help Daniel replace what was lost in the blaze.
The school sharing photos of the big reveal and the priceless reaction Daniel had to the outpouring of support from his peers. Instead of rushing towards the pile of toys, Daniel's first reaction was to hug his classmates.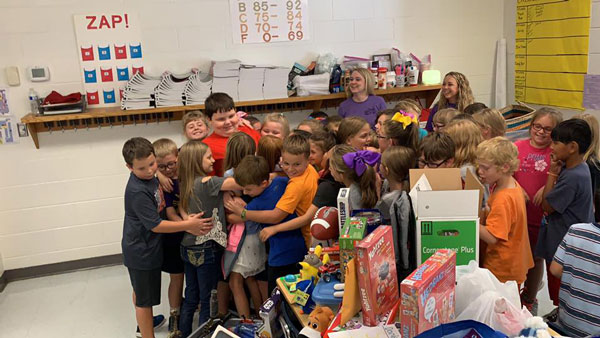 "Last week, one of our Warriors, Daniel Hunt, lost all of this belongings in a house fire. His 3rd grade teachers and classmates started a secret toy drive for him to replace the toys he lost. He received the toys today and he was so surprised and thankful!"
Kelly Jones, a school counselor at PES, recently told ABC News that Daniel is "one of the most positive, happy students I've ever seen."
"It was amazing to witness the excitement these third-grade kids had while sneaking in toys. The entire week, they couldn't love him enough," Jones recalled. "People were holding doors for him, getting his pencil ready for him each morning, taking his chair down from the desk for him to sit in and swarming him at recess."
While the donations won't restore everything Daniel and his family lost, they went a long way towards ensuring he and his family knew they weren't alone. It's unfortunate situations such as theirs that can often bring out the best in all of us.