Allergist Dad Develops a New Treatment for Peanut Allergies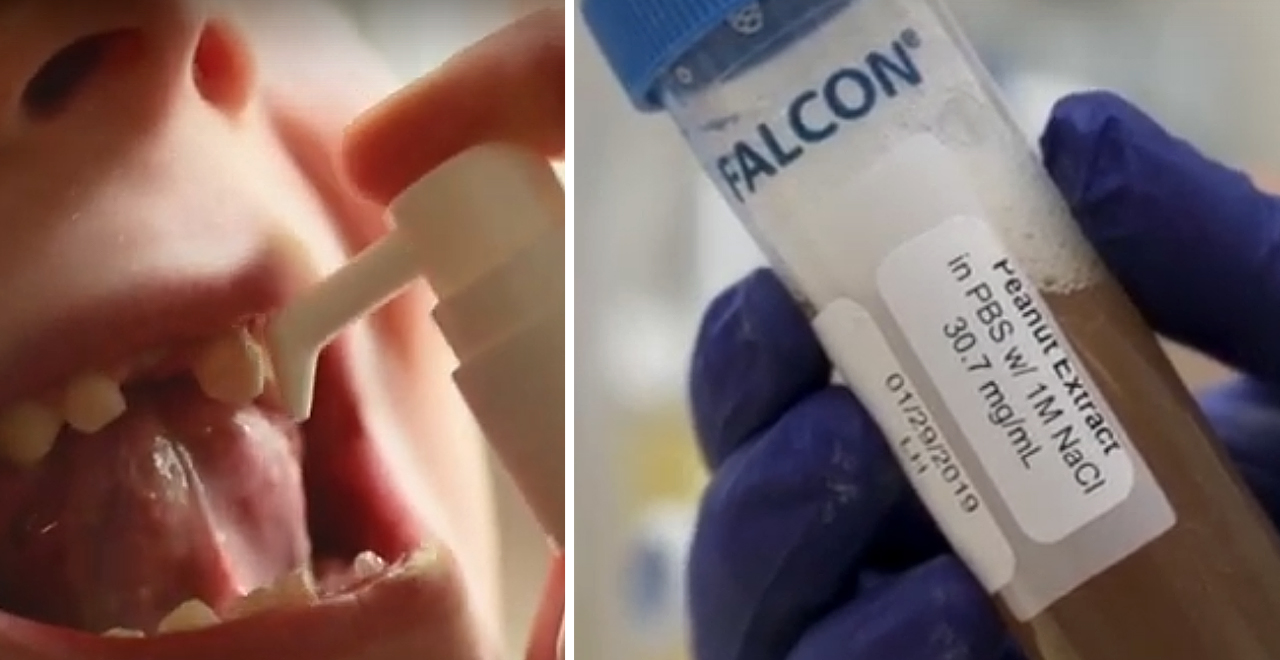 Food allergies have been on the rise over the past two decades and it's a terrifying situation for any parent. It requires constant vigilance, education, and repeated explanations at every restaurant trip and birthday party. But there may be more hope on the horizon for parents thanks to the work from one dad with a personal connection to the cause.
Dr. Edwin Kim, the medical director of the University of North Carolina's Allergy and Immunology Clinic in Chapel Hill and a dad of two, has developed an innovative new treatment for those allergic to peanuts. The motivation behind Kim's focus was a severe allergic reaction his son had at 9 months old. As an expert who has studied food allergies for his entire career, Kim immediately recognized the reaction his son was experiencing.
His innovative approach, called sublingual immunotherapy, involves putting minuscule amounts of liquefied peanut protein under the tongue. After it's absorbed into the bloodstream, it helps desensitize the immune system to higher amounts. In testing, patients have been able to tolerate nearly 20 times the amount of peanut protein that it would take to trigger a reaction. The results could be a safer way to protect kids from hidden exposures.
"As a parent of two children with nut allergies, I know the fear parents face and the need for better treatments," said Kim. "We now have the first long-term data showing that sublingual immunotherapy is safe and tolerable, while offering a strong amount of protection."
And the results from his clinical trial has Kim hopeful that he'll someday be able to help kids with peanut allergies live more normal lives.
"They want to be like every other kid at school. They don't want to sit at a separate, peanut-free table. They want to go out trick-or-treating with their friends. They want to go to dinner and sleepovers," he told one news station.
Kim's treatment is still awaiting FDA approval but could be available to patients by the end of the year.