Amazon Penguin Mask Solves Bedtime Headaches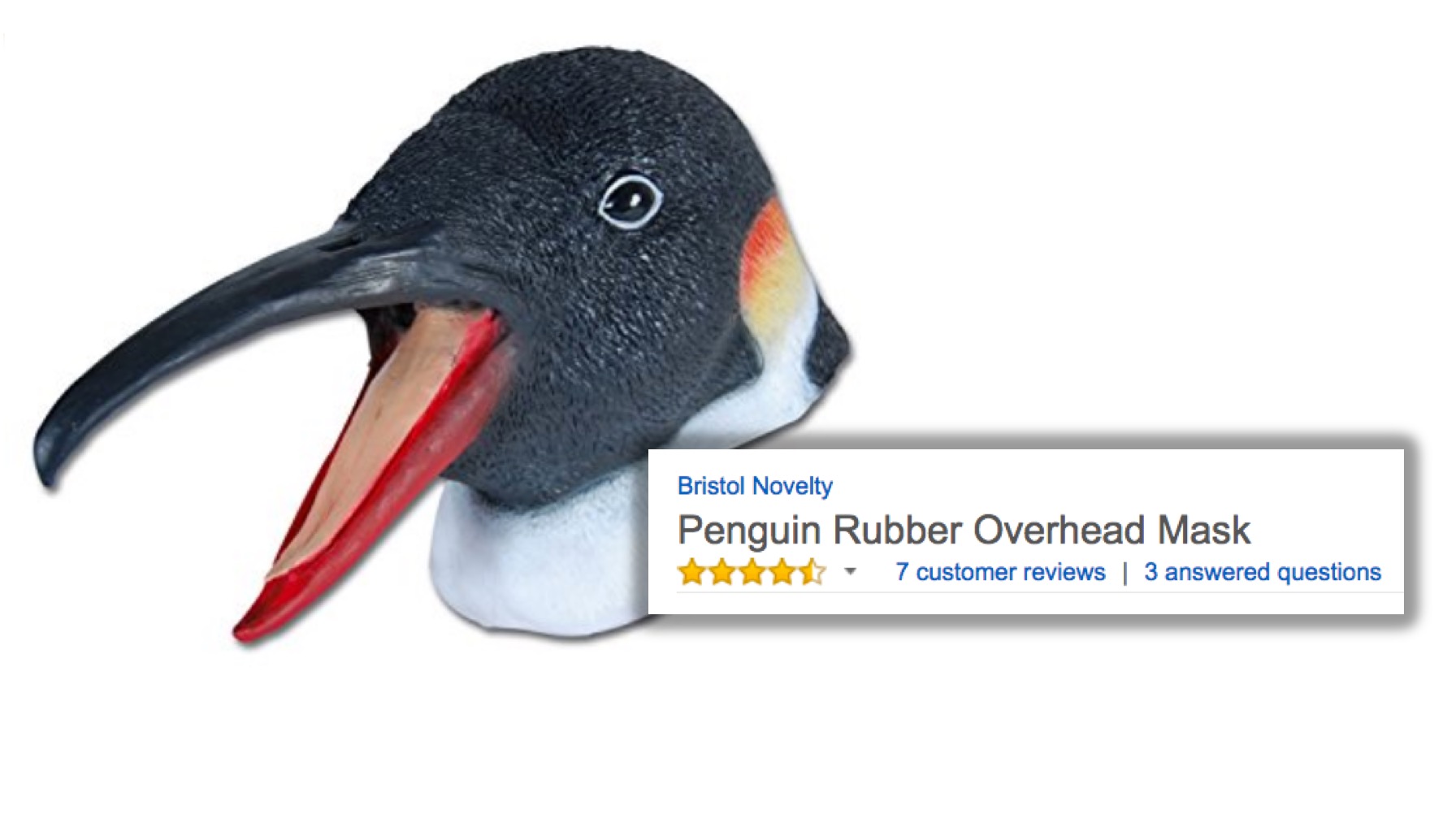 Finding the perfect combination of bedtime stories, glasses of water, and tucking in that will actually get kids to go to sleep can be a daunting task.
Fortunately, according to this Amazon reviewer, the perfect tool for getting kids bedded down for the night has been found!
Don't lie. You know you want to be King Penguin, too.
Feel like testing out this seemingly foolproof method yourself? Grab your own nightmare penguin mask here.