American Girl Doll of the Year Is an Animal-Loving, Wildfire Fighting Badass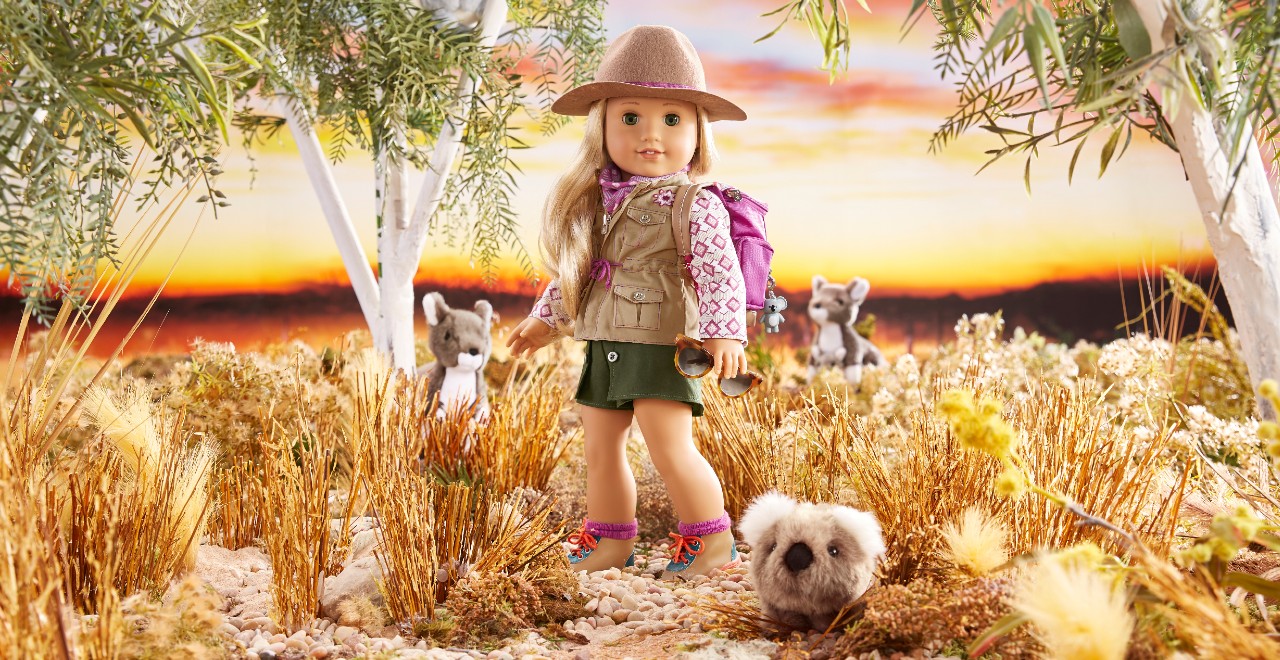 American Girl just unveiled their Girl of the Year for 2021. Her name is Kira Bailey and she's an inquisitive 10-year-old passionate about animals who goes on an adventure to the Australian Outback. When she visits her aunt's wildlife sanctuary she must protect her family and the animals she loves from a raging wildfire. Kind of a lot for a 10-year-old to deal with!
Admittedly, American Girl dolls were not my thing growing up (I didn't have any sisters, so not really on my radar). But as a dad with three daughters, you gotta be flexible and learn to roll with what they are into. And the American Girl company has helped push the envelope for inclusiveness, featuring the first doll with hearing loss and the first child catalogue model with Down syndrome.
And as the dad of a nature slash animal obsessed daughter, she's gonna be into it. The company is partnering with the NSW Wildlife Information, Rescue and Education service by supporting the organization's mission to preserve Australian Wildlife by matching customer donations. The company said the wildfires in Australia and the U.S. earlier this year played a major part in dictating the story of their Girl of the Year doll.
"Kira joins our lineup of diverse and purposeful characters who star in stories that reflect the realities of the times," said a spokesman from American Girl. "Through Kira, we hope our fans will learn we all have a part to play in taking positive action for our planet."
The doll comes with a host of outback-themed accessories, but also the typical book accompaniment when it comes to rounding out her story and who she is. It's all about the 10-year-old excited to leave Michigan for the summer (who wouldn't be psyched to leave Michigan?) and care for animals at her aunt's Wildlife Sanctuary and vet clinic in Australia. The company will also have a series of videos inspired by Kira on their YouTube page.
She does learn a lesson that should resonate with young kids (and really, all of us after 2020) everywhere: "you can't let the fear of the worst keep you from living your best."