Girl Who Lost Her Leg Delivered 1000 Christmas Cards to Disabled People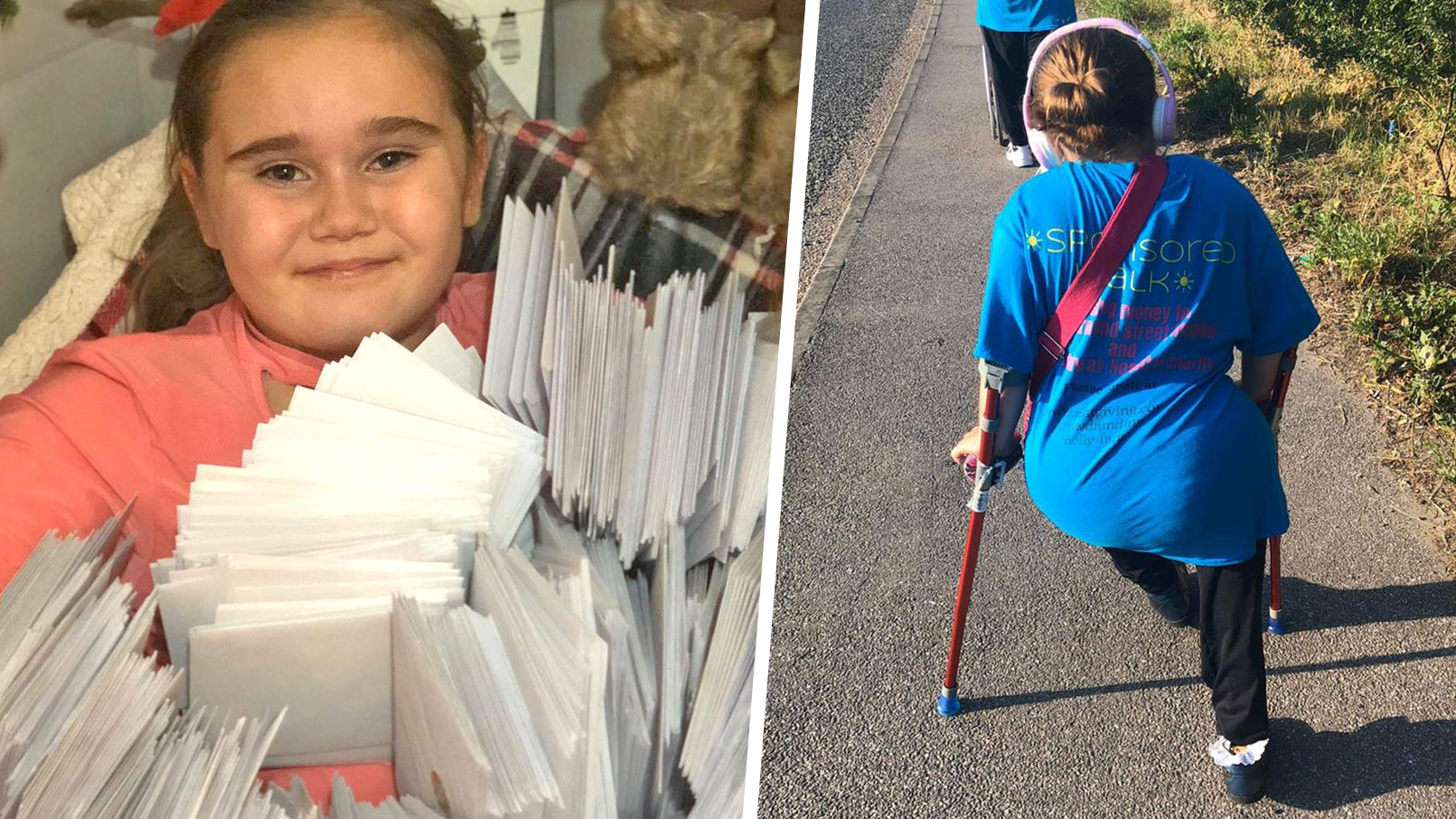 If you think Santa was busy this holiday season, then you should meet 11-year-old Angel Farley.
Angel was born without a femur and hip socket, her lower limb attached directly to her hip. After undergoing surgery to remove the leg, Angel was the recipient of cards, gifts and donations from strangers around the world who knew her story. It was the sort of kindness that inspires you to be kind in return. So Angel set out to brighten the day of as many other people as she could.
So two years ago, she began delivering cards to people in her village. Friends, strangers and anyone who Angel thought may need a friendly card or greeting. Eventually, Angel asked her mom who else she could send cards too. Her mom Molly got to thinking, telling Metro News "I spoke with Angel about the idea of asking on Facebook if anyone would like a card from her. That's when she told me she thinks it would be nice to send cards to other people with disabilities and other people who might be forgotten at Christmas. It just went from there."
Then, in 2018, Angel needed surgery once again. This time it would be a total amputation. Donations and cards poured in, now with many coming from those who had been touched by Angel's previous generosity. Holly saying "It was a real eye-opener. We felt like we needed to do something to show our appreciation so we decided to expand the card giving."
So this season, Angel and her family hand addressed and delivered more cards than ever before. 10 times more to be exact: 1,064 greeting cards and counting. Over 60 hours of sitting and writing out the cards, before the family hit the town to hand deliver as many as possible. "It's all about making people smile at Christmas. We go around the village as a family most evenings. Sometimes Angel finds it difficult to access properties because of her disability, but she does her best."
The family giving thanks, in both senses, to the community who supports their family time and again. "After what we went through last year we feel so lucky to have Angel with us. We are so happy to be able to give something back to the people in the village. It's a really special community."
A special community indeed thanks in large part to one very special little Angel.