Are You Ready For Nintendo's Online Mario Kart Tournament This Weekend?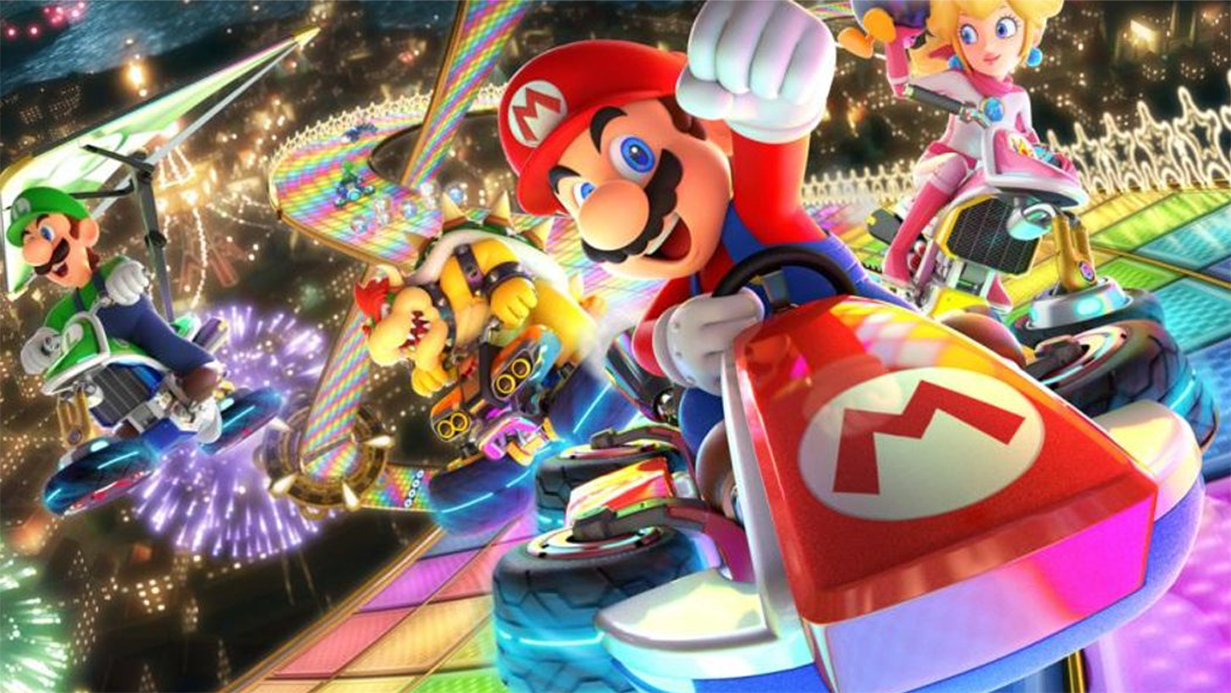 Dads love claiming dominance when it comes to Mario Kart, but now's the time to put your turtle shells where your mouth is… okay, that sounded less gross in my head.
Nintendo is holding a North American online tournament for Mario Kart 8 Deluxe taking place on Nintendo's Switch Online service from 1 PM to 11 PM ET on September 22nd. It's open to all skill levels but only the top eight racers will take home the fabulous prize of 2,500 Gold Points ($25 to the Nintendo online store).
The tourney consists of a series of 24 races at the 150cc level and all racers, vehicles, and items are fair game, but smart-steering is disabled so maybe lay off the usual number of driving beers (or White Claws—no judgment here). Every fourth match will introduce a new set of racers to challenge.
As is standard for Mario Kart tournaments, you'll simply need an entry code for the "Search by Code" field under "Tournaments" to participate: 2093-5045-4827.
The tournament appears to be part of Nintendo's effort to cultivate a more active online community. This event is following qualifiers for both Super Smash Bros. Ultimate and Splatoon 2, the winners of which were invited to a final in-person showdown at PAX East in Boston.
And if you find yourself itching for more cartoonish racing after the weekend, be sure to join The Dad's Mario Kart League which hosts weekly tournaments. Here's one of our participants who streamed his tourney races this week (don't worry, most of us aren't on the same level as MickyWinz).
Watch Video Game Club Reunion from MickyWinz on www.twitch.tv