Artist Creates Classic Green Army Men in Yoga Poses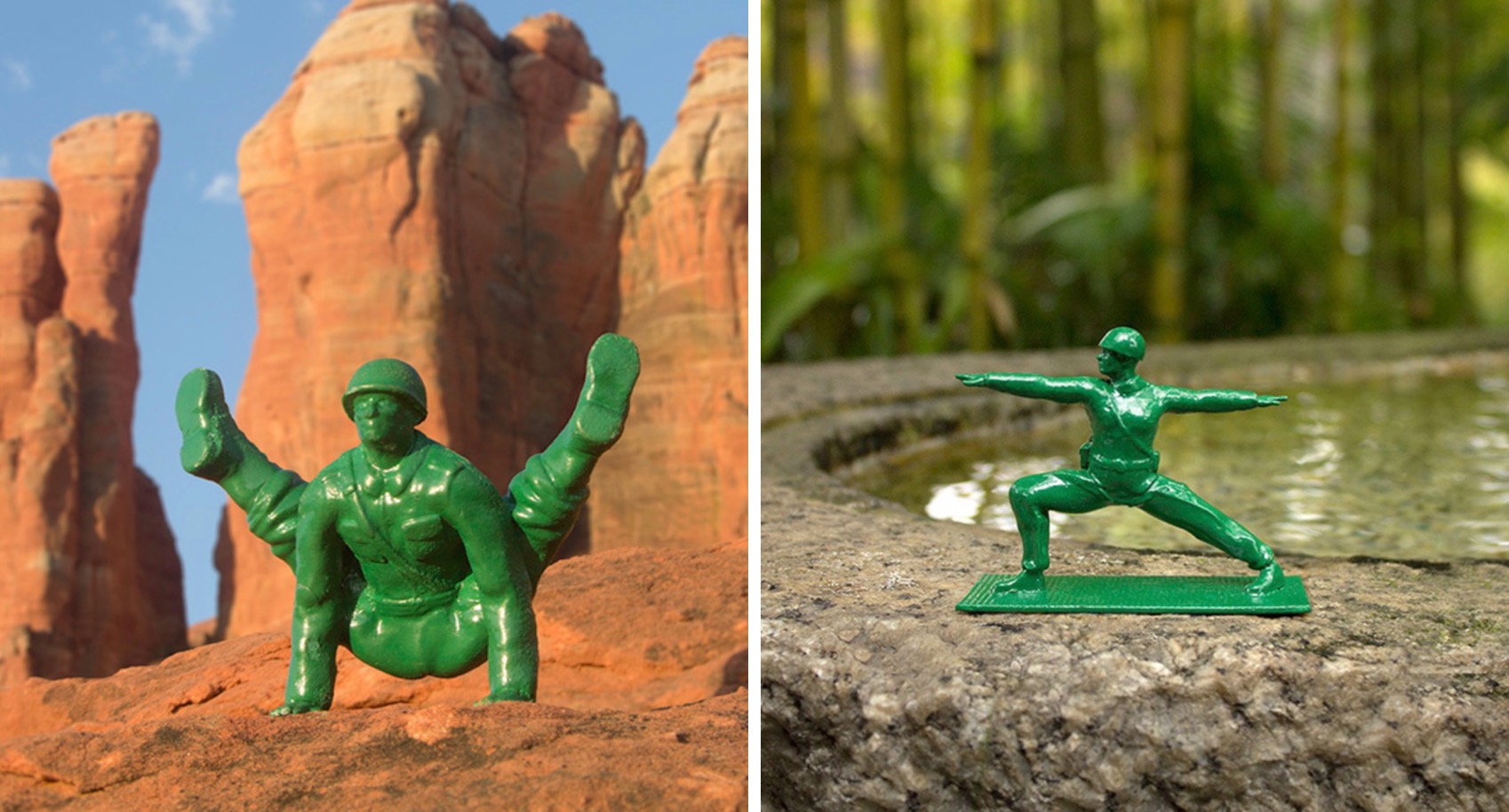 Most people wouldn't think yoga mats and combat boots go hand-in-hand, but thanks to artist Dan Abramson, that stereotype might be changing.
Abramson has created a new line of traditional green army men in very untraditional yoga poses called "Yoga Joes," which blurs that line between combat vets and yoga enthusiasts.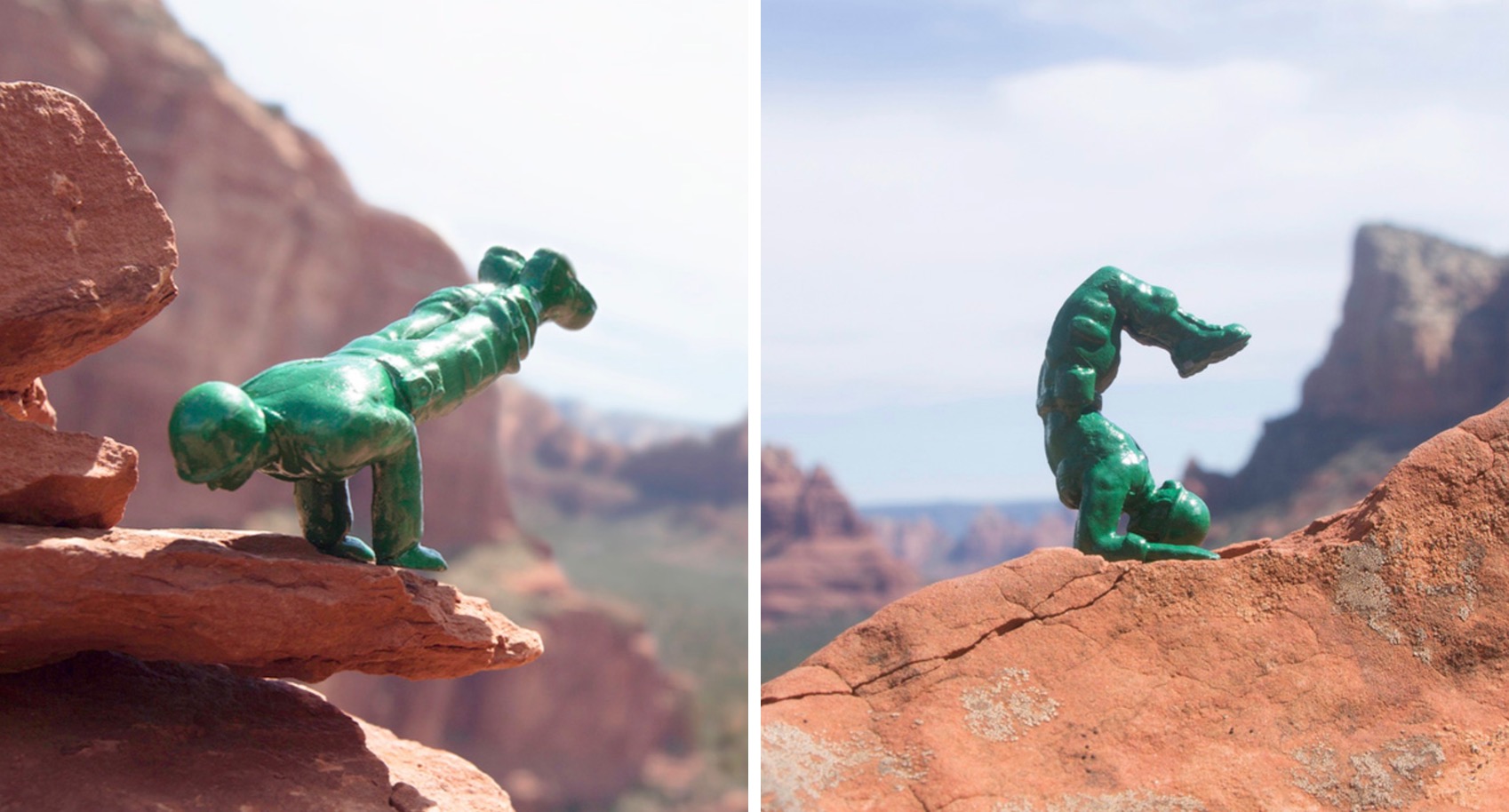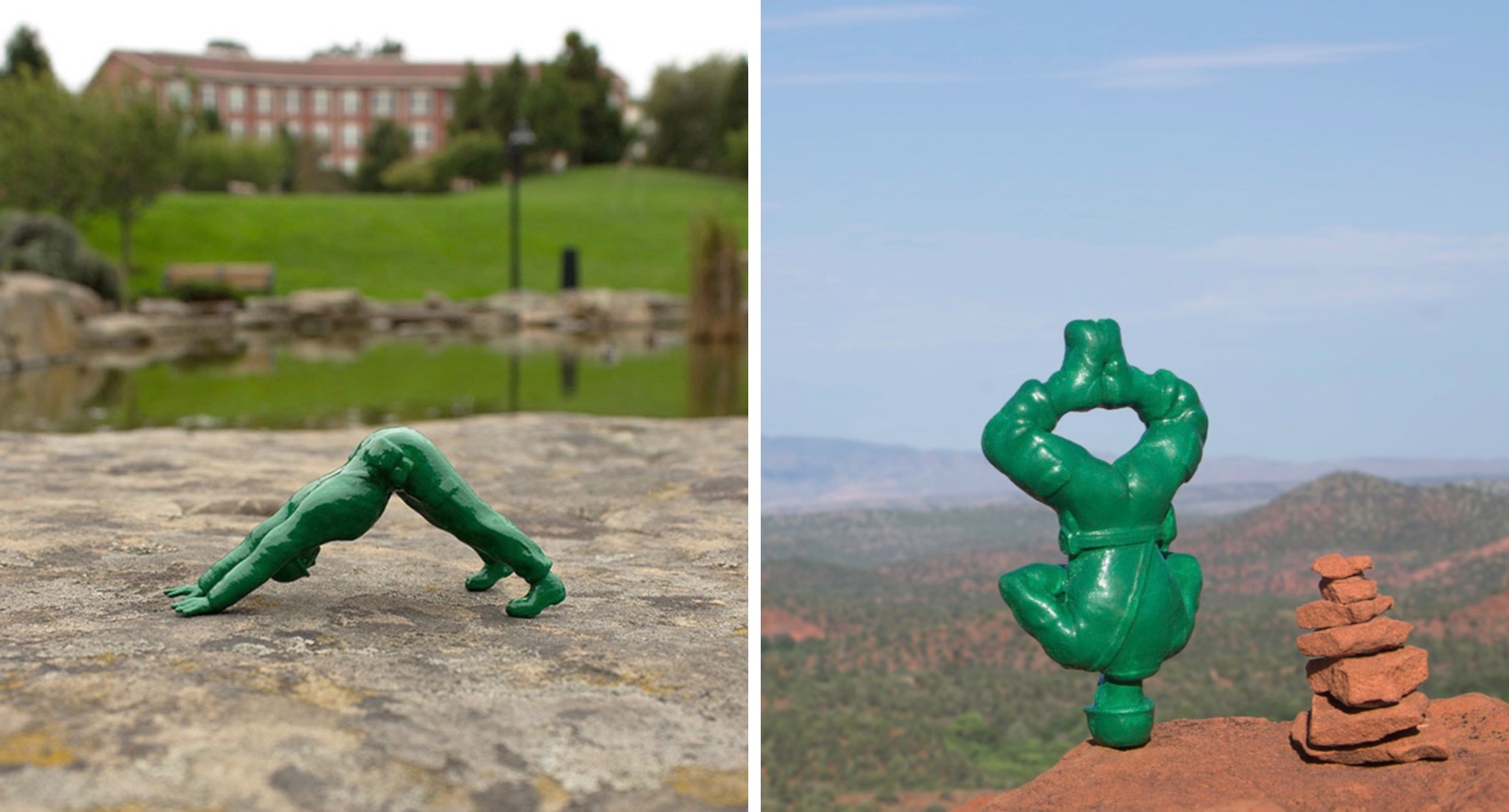 A yoga fanatic himself, Abramson is trying to show people that yoga isn't just for women or spindly little people. He even designed hilariously unique "Brogamats" to sell more guys on the practice.
Initially just a joke, the Yoga Joes began receiving a lot of praise from men and women in the military who actually swear by yoga.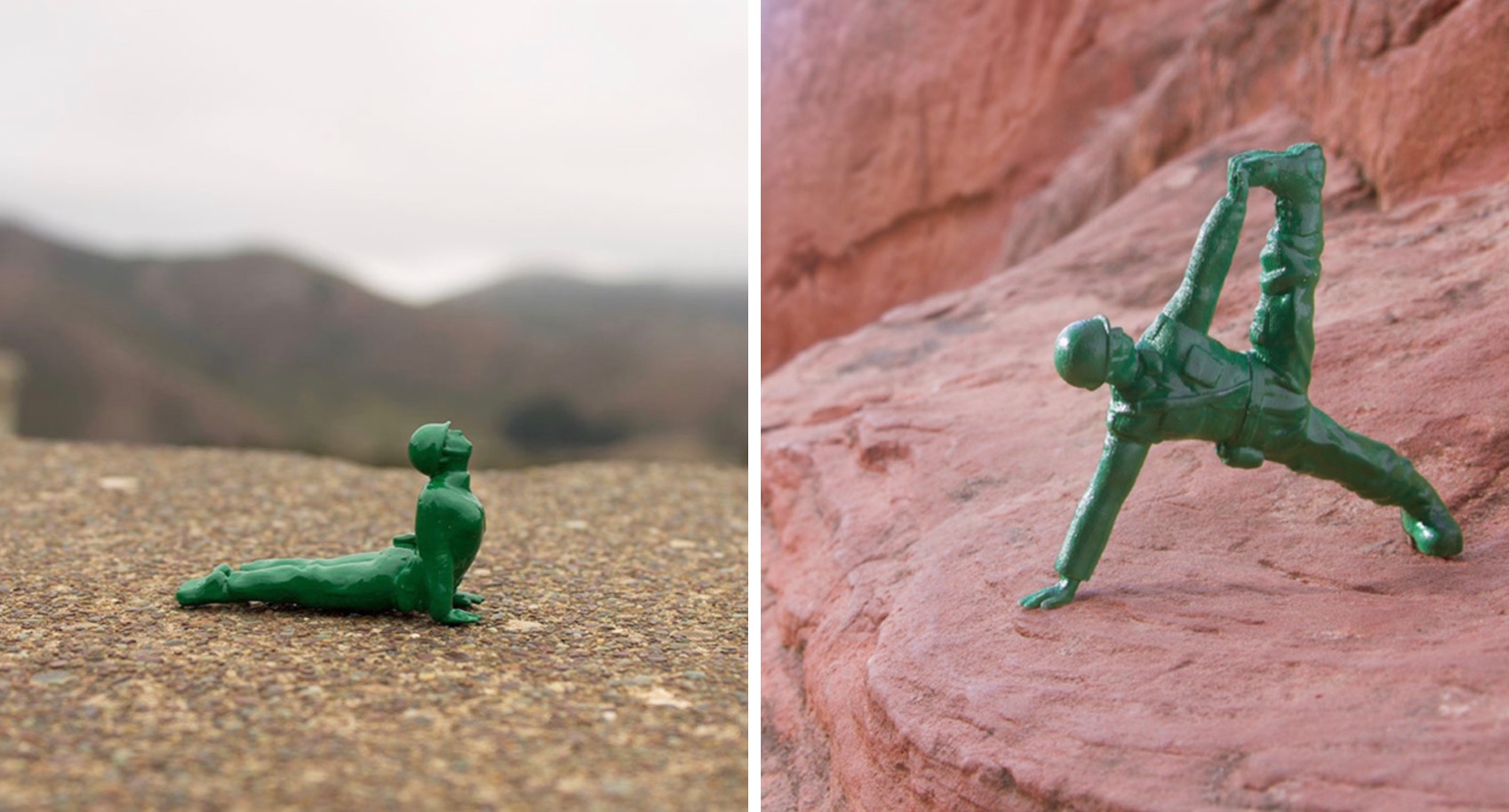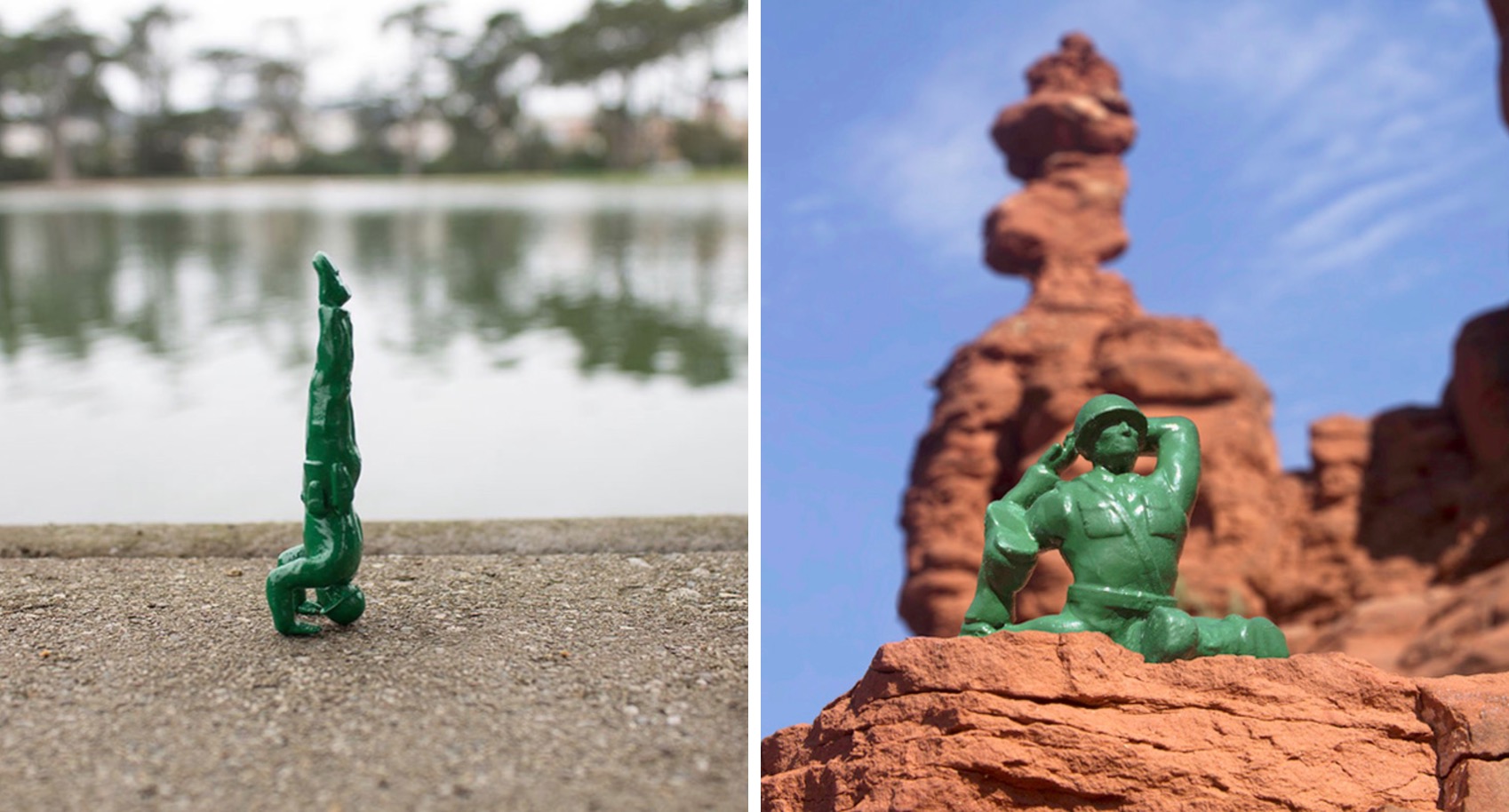 "I started getting really heartfelt messages," he told Uncommon Goods. "I didn't have any idea that there was such a huge community of people doing yoga in the military."
Now, Abramson has begun manufacturing the plastic zen soldiers en masse, doing his best to spread the word about how advantageous and impactful yoga can be for service men and women.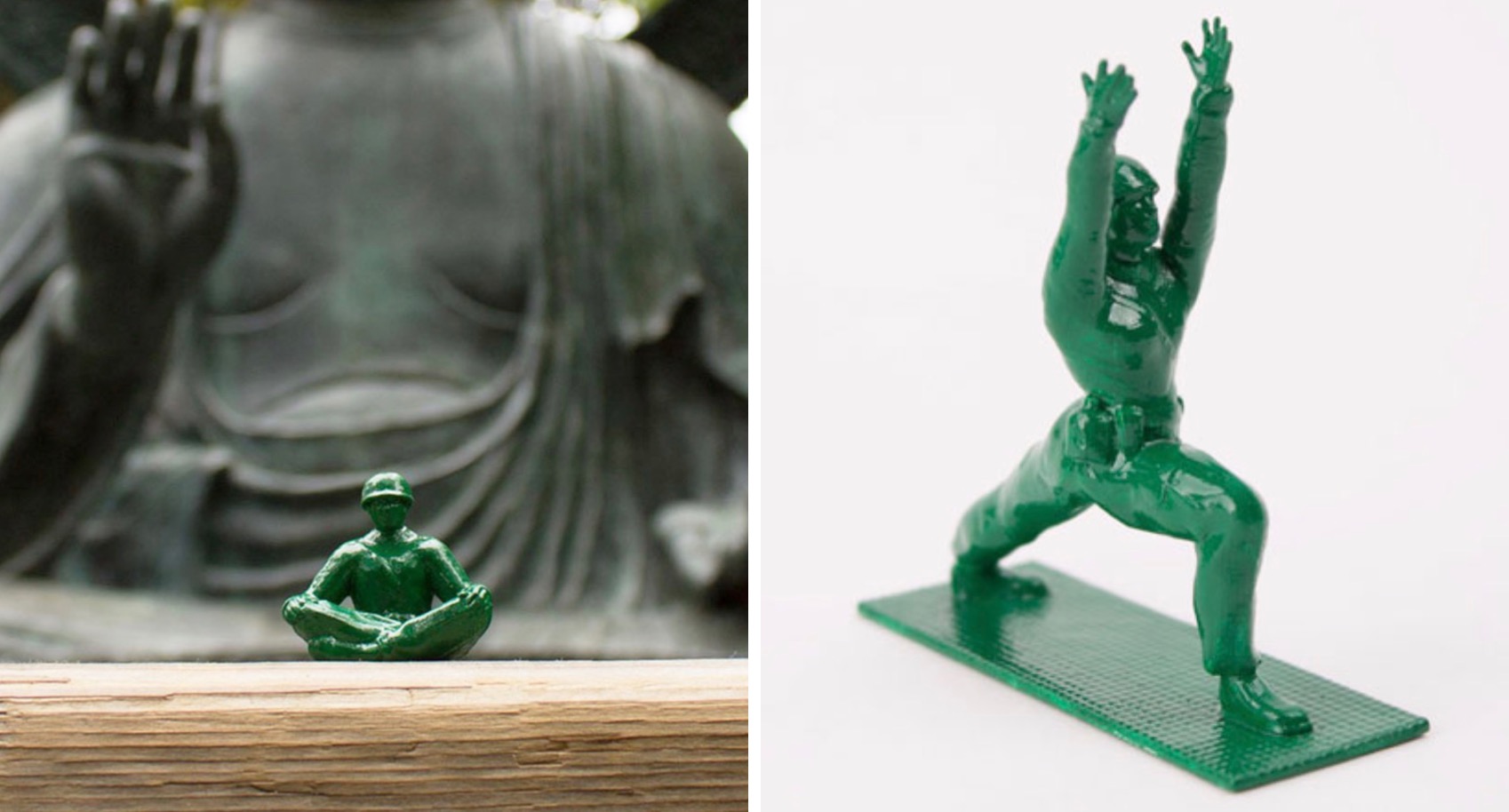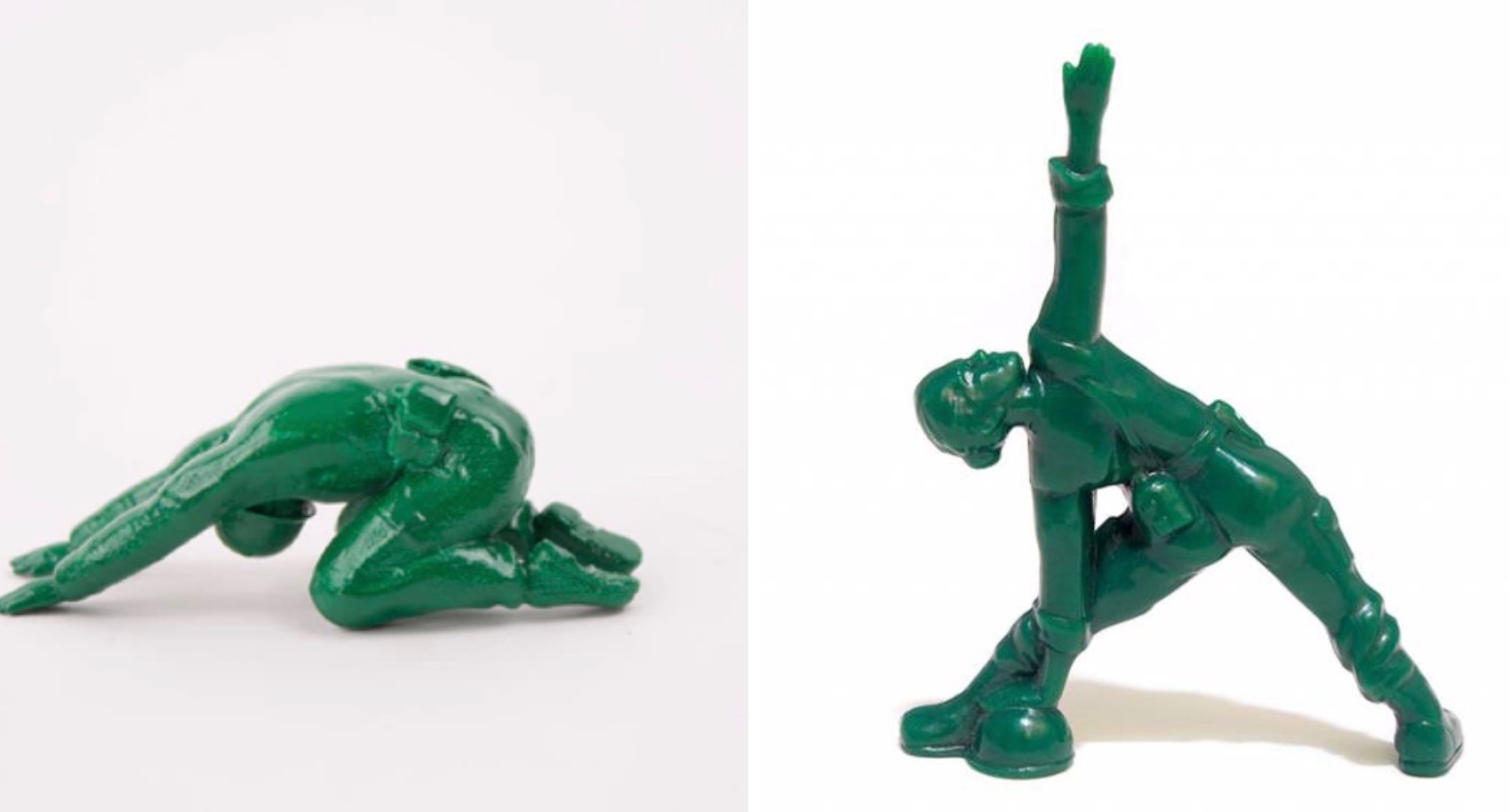 Interested in grabbing a set of Yoga Joes for yourself or your favorite soldier/yoga enthusiast? Check them out here.