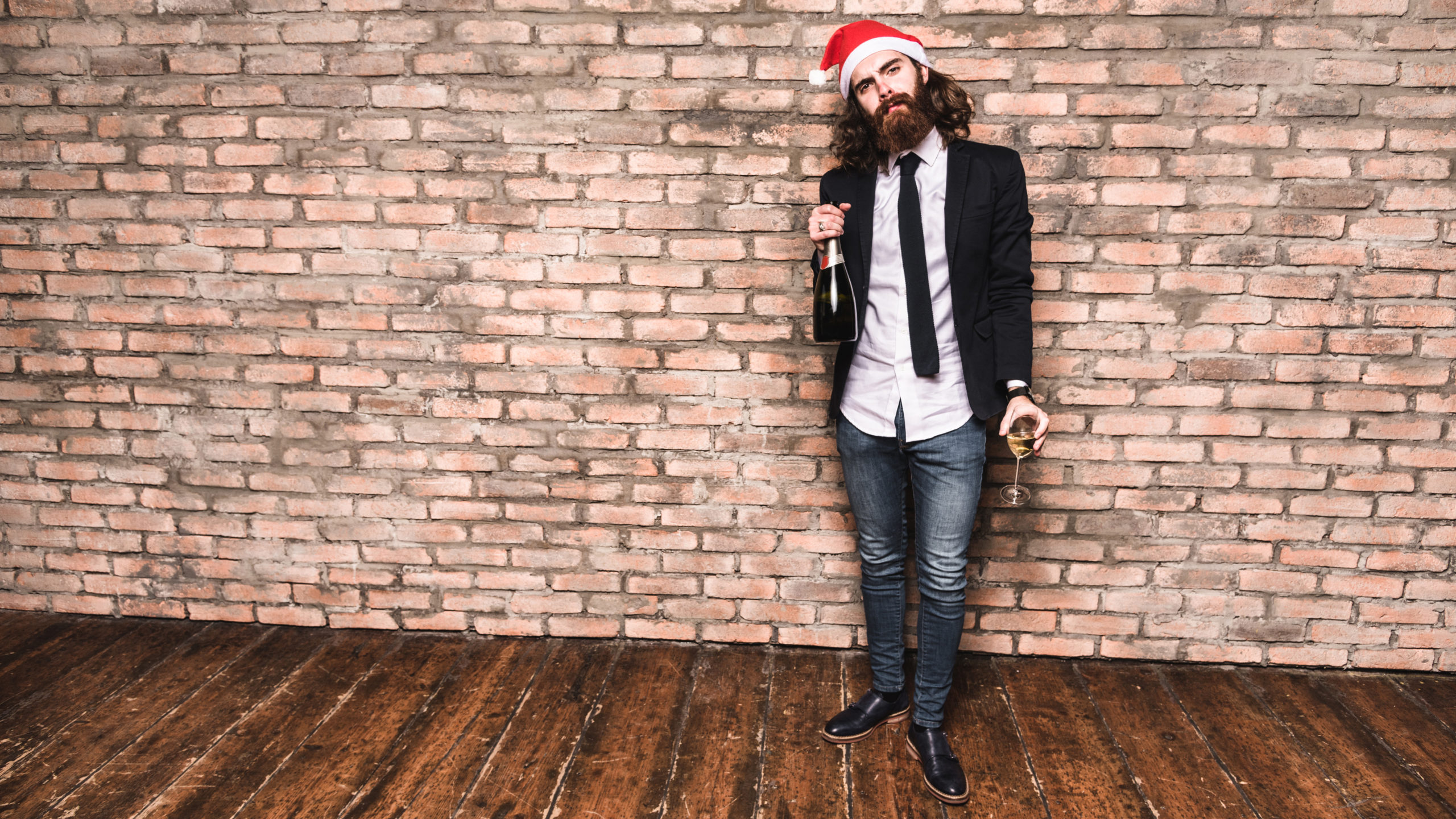 Credit: Getty/franckreporter
This question comes from Ricky in Boston.
Our company holiday party was last weekend and I got hammered. I know that isn't really newsworthy, since thousands of people get hammered at holiday parties all over America, but I made a pretty big mistake. According to one of my buddies, I was talking shit about my daughter's nanny while I was there, and one of my coworkers is really close friends with said nanny and she apparently heard all of it. Of course I don't remember any of this, so I don't know what to do from here. Should I say something or just leave it alone?
Why can't all holiday parties be like this one? It seems like whenever humans get in the mix, everything totally goes to hell.
This is a tough one, my man. First off, how bad the shit was you allegedly spewed? Were you mean-spirited (talking about her looks, her hygiene, etc.)? Or were you talking about logistical things (she shows up late, doesn't clean up after herself, etc.)? Either way, it isn't good if it gets back to her — so I certainly wouldn't let it slide without investigating first. This woman is responsible for caring for your kid and there are few things more important than having a good relationship with her.
I'd start by observing your coworker and nanny to see if you can read their emotions. I know dudes generally suck at this sort of thing, but try anyway. If they act normally around you, then maybe you can let it slide without bringing it up. However, if you notice anything weird from them (standoffish behavior, being short with you, etc.), you need to address it immediately. A simple heartfelt apology to the nanny would probably do the trick. If she's a grownup, she probably has experience being on the receiving end of some drunken shit talk (haven't we all?), but if it's something she doesn't feel like she can get over, then you may need to find someone else to watch your child going forward. The last thing you want is to potentially put your child in danger because you acted like an asshole. In regard to your coworker, you can apologize to her as well if she's acting differently around you, but afterwards you probably should just keep it professional with her going forward.
But you know what the most important bit of advice is, right?