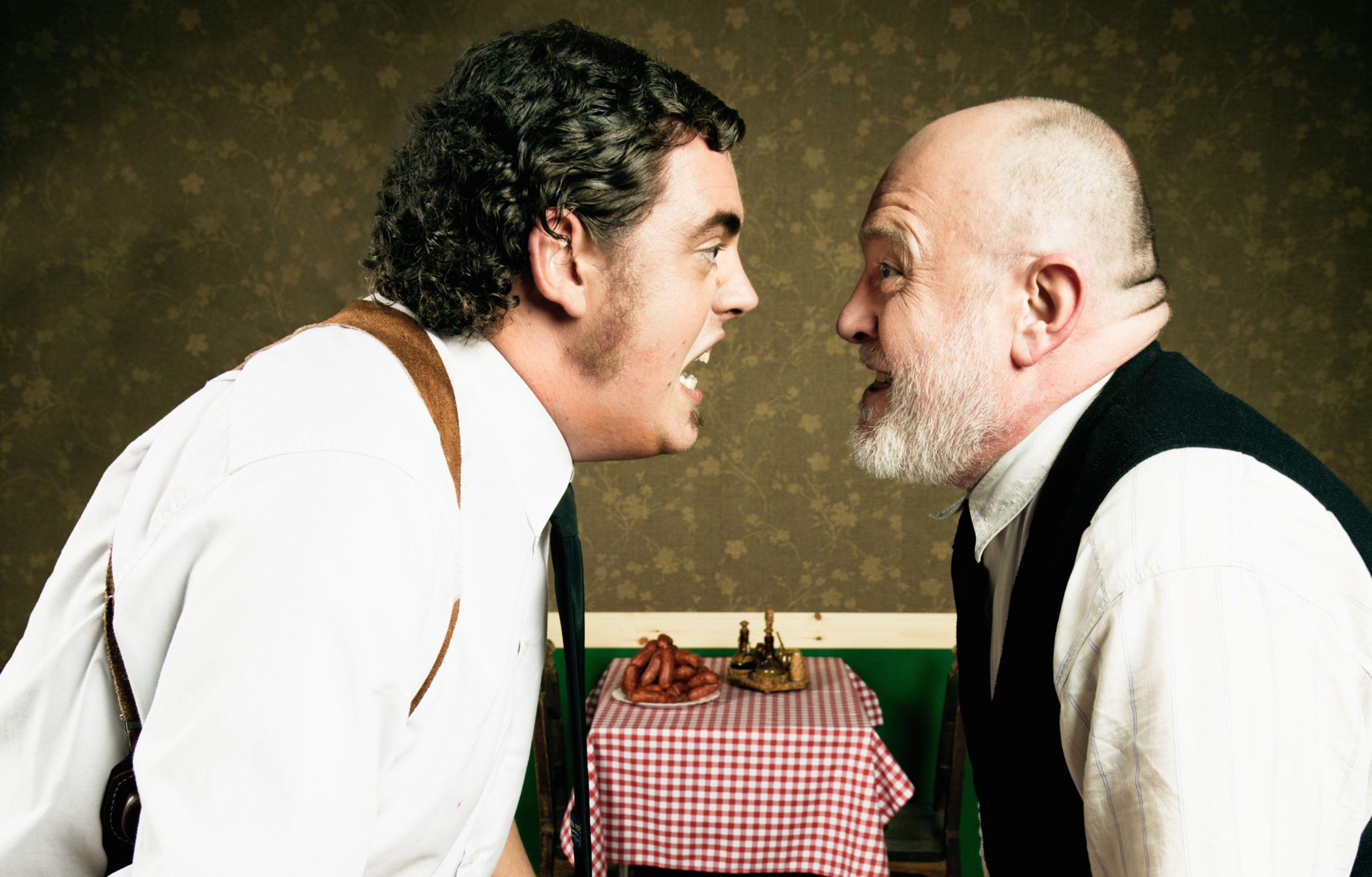 Credit: Getty
This question comes from Carl in Detroit.
Thanksgiving is coming up and my wife's family has completely different political views than my immediate family does. That's totally fine and all, but her dad is a complete asshole about it. It's almost like he comes to Thanksgiving with the sole purpose of starting shit (last Thanksgiving was the WORST). I spent the whole drive home explaining to my two young daughters why grandpa was acting that way.  
How would you handle it? By the way, my wife's dad hosts Thanksgiving, so that makes it even more complicated.
Oh man, I feel you on this. "Politics Guy" is the new drunk uncle on Thanksgiving. We all cringe the moment something polarizing in the news comes up in conversation because you know he's going to have an opinion on it.
This is a holiday to give thanks and spend time with loved ones. But for the sake of a nice gathering and your sanity, you need to set the ground rules for you and your family.
Assuming your wife is onboard (and she should be), call him this week and tell him straight up that you're not OK with him starting any political drama during the holiday — especially in front of the kids. It's great that he has strong convictions, but it's time to let him know that you do too. But you have the maturity to put your differences aside to enjoy your time together as an extended family. Also let him know that last year was so uncomfortable that you refuse to go through that again — even if it means leaving during dinner.
Unless he's a complete asshole, he'll decide that spending quality time with his granddaughters is way more valuable than regurgitating the news cycle. However, if he gives you any shit, or agrees to keep his politics to himself only to go back on his word, be ready and willing to pack up the family and drive home with no questions asked.
It could be a painful lesson, but it's an important one if you want to set boundaries.
The bottom line is if he wants to argue about why President Trump is the greatest guy ever or the worst guy ever, he should just go where all of the other armchair political pundits like to hang out: social media.
Let's just keep the holidays peaceful, please?