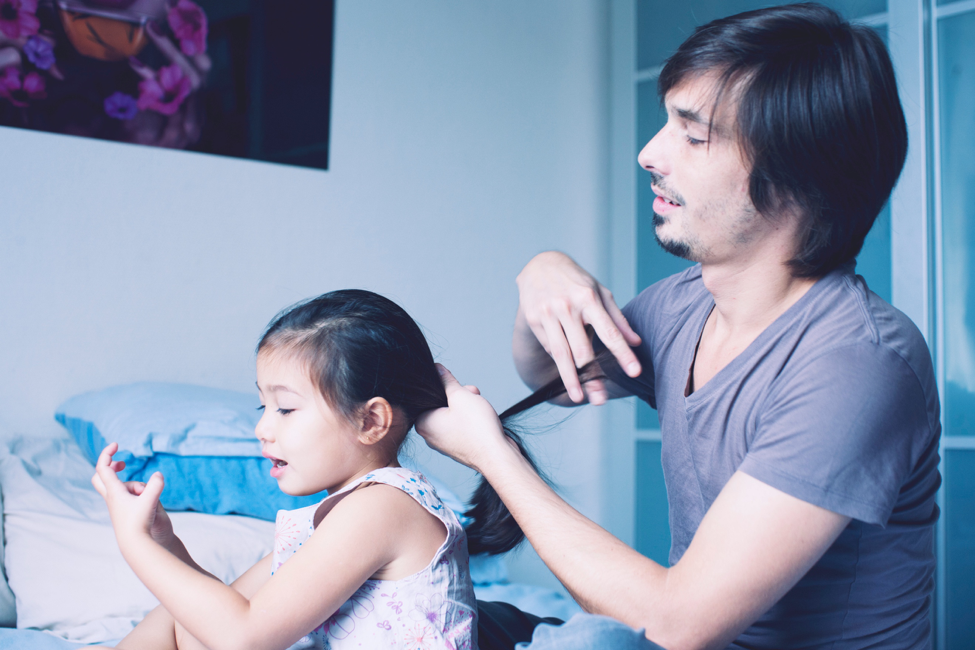 Credit: Getty
This question is from Steve in Tallahassee, FL.
I'll be the first to admit that I'm not the best hairstylist for my 4-year-old daughter. What irks me is the fact that when I try to style it, my wife always is watching over me or "correcting" my work afterwards. Even my daughter asked why mommy does her hair after I do it. How can I politely tell her to back off without being offensive?
Here's the thing — I get where she's coming from. If your hair game is less than stellar, it will be viewed as a poor reflection of her mom skills when others see your kid at school, the playground, etc.
BUT (and yes, there's a but), she has to understand that at least you're taking the time to try. Does she know how many dudes won't even attempt to do their daughters' hair? Fortunately, you're not one of those guys. Of course that's viewed as just a consolation prize to her, but that's where you have to meet her halfway. Ask if it's OK if you practice on her, spend time watching the infinite amount of hairstyling tutorials on YouTube, and keep demonstrating that you're trying to get better. Trust me, eventually you will.
Just don't do this, please.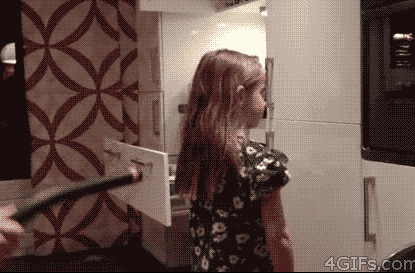 I've shaved my head since I was 18, so brushes and combs were viewed as foreign objects for most of my adult life. But now I can make a mean braid for my daughters. Just keep putting those reps in and you'll get there.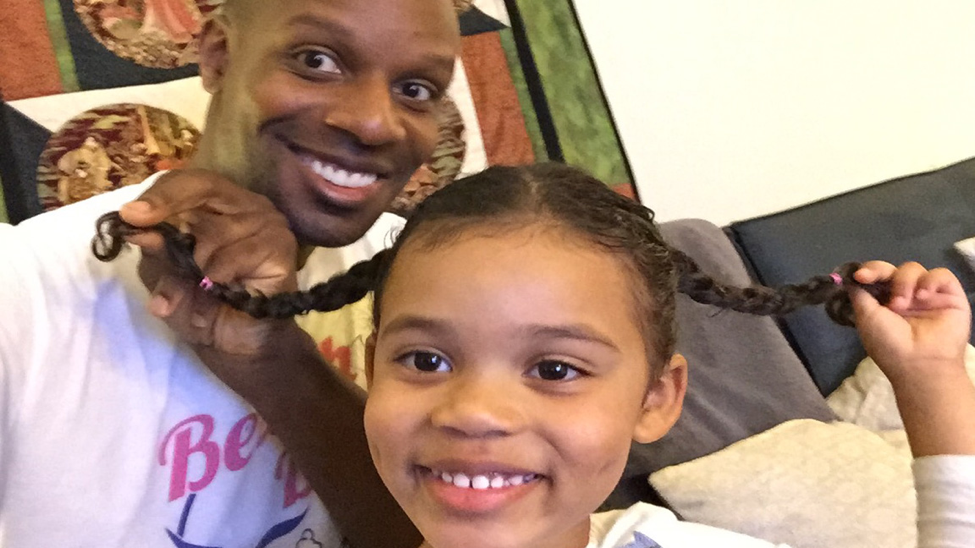 But she also has to do her part, too. Maternal gatekeeping is an actual thing and it looks as if wifey is dealing with it. She has to understand that your daughter couldn't give two shits about what her hair looks like, but she does care that you give enough of a damn about her to try. That is what your kiddo will remember about you when she's ready to start a family of her own. Sometimes, a quick reminder of the big picture will let your wife know that micromanaging you does way more harm than good for your relationship with her and the relationship you have with your daughter.