Assisted Living Facility Celebrates Back to School With Senior Portraits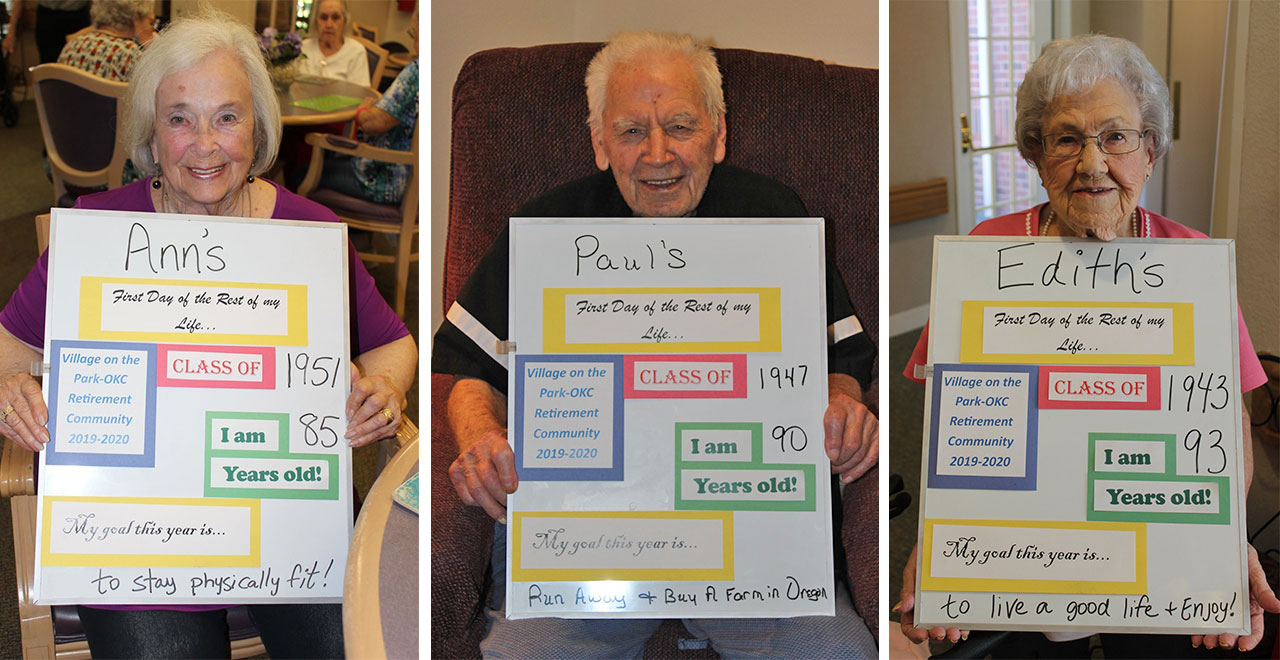 While millions around the country are headed back to school, one group of classmates is celebrating in a very special way.
One nursing home in Oklahoma City helped their residents commemorate their school days by taking "back to school" portraits. Complete with sings detailing their graduation year as well as their hopes for the year ahead, these senior students show that while it may have been a few decades since they sat behind a desk, they're still optimistic for what the future will hold.
Village on the Park posted the following message to their Facebook page:
"Everyone is posting 'First Day of School' pictures and Village on the Park wanted to be part of the fun! These beautiful 'Seniors' are living their BEST life and we can learn from their wisdom everyday!"
The goals ranged from the lighthearted "keep on keeping on" to the more heartbreaking ones such as "remember people's names." Each goal is as unique as the resident who shared it, reminding us all to never stop dreaming.
While many wished for more time with family and friends, others had ambitions of action. A 91-year-old resident named Leon, still hoping to ride a horse.
The post has now taken off, receiving thousands of shares and likes over the past few days, with strangers writing in asking how they can help. The facility saying plans are already in the works to grant Leon and others their wishes. They do encourage those interested in reaching out to the seniors to write them letters. As anyone who has had family in an assisted living facility can attest, a little communication, even from a stranger, is always a welcome surprise.
Letters and cards can be sent to:
1515 Kingsridge Dr.
Oklahoma City,
Ok 73170
with the resident's first name from their poster listed as the recipient.
As parents, it's easy to get caught up in our own kids lives. Remember to take the time to reach out to those who raised you and perhaps a stranger who would love to hear from you all the same.