"Baby Shark" Immortalized on Washington Nationals World Series Ring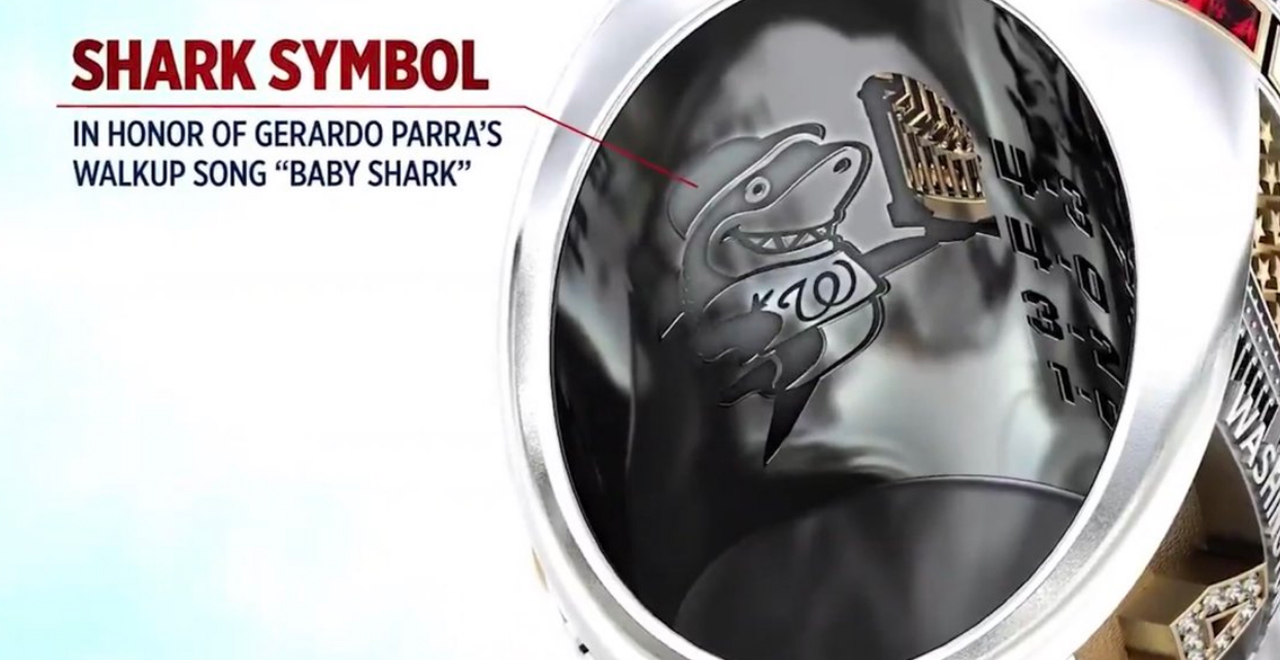 Championship rings are one of the great traditions in sports. Sure, they mostly all look the same in the end, just a massive collection of diamonds around the team name and year, but the Washington Nationals have something on their championship rings that no other team can claim: Baby Shark.
Yep, the 2019 World Series Champions unveiled their ring design earlier this week, and it was mostly standard fare. More than 100 diamonds, some rubies, the players' numbers, and etched on the inside of the ring…Baby Shark holding up the championship trophy. ''
The @Nationals unveiled their WS rings. 🔥

(via @jostens) pic.twitter.com/92Rp7DRVpa

— MLB (@MLB) May 25, 2020
The @Nationals having baby shark on their World Series ring is simply amazing pic.twitter.com/VhZAgyMCS3

— Junne Alcantara (@jjalcantara) May 25, 2020
Baby Shark became a fan favorite once Gerardo Parra started using the internet's favorite song for his walk-up music. It became an unofficial anthem for the Nationals as they marched through the MLB playoffs en route to their World Series win.
The ring also features the team's slogan of "Go 1-0 Everyday." But let's be honest, as the franchise fondly remembers their first World Series, they won't remember that. They will remember the summer of Baby Shark, and will doo doo doo, doo doo doo doo their way to reliving an incredible run.