HEARTBREAKING: Original Trailer for Nolan's 'Batman Begins' Had Nickelback Song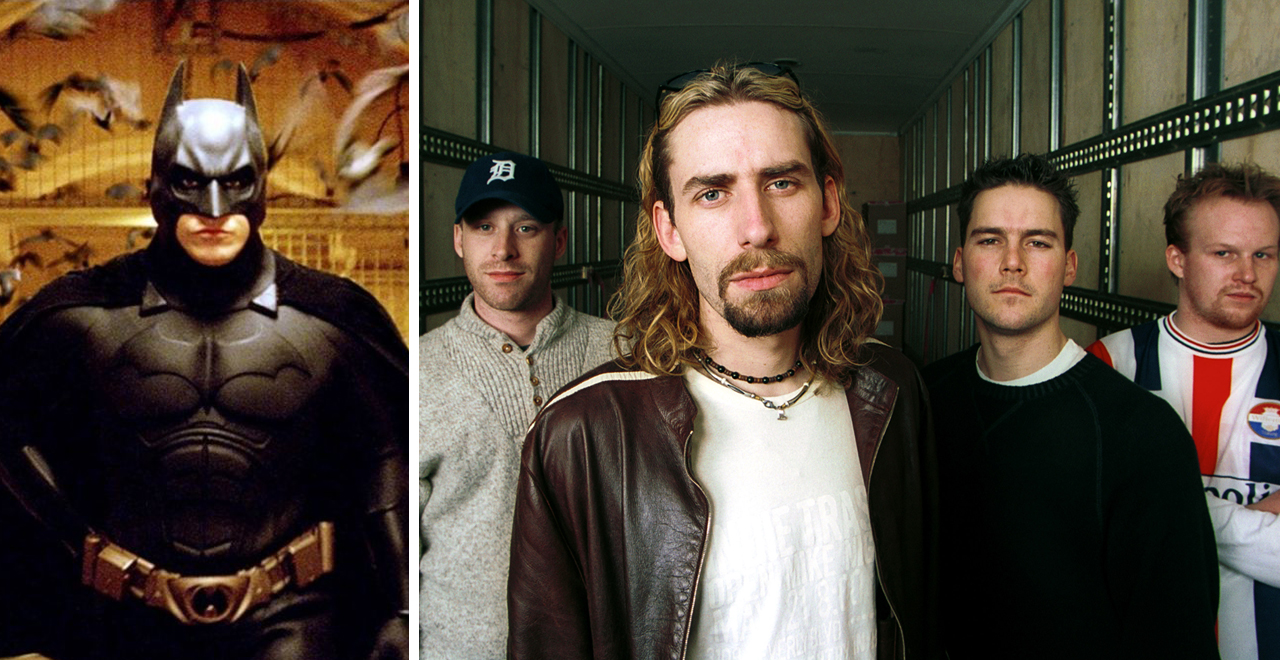 "It's not who I am underneath, but what I do that defines me."
"Look at this photograph."
Two of the defining quotes of this century, by two of its most enduring pop culture entities: Batman and Nickelback.
Don't scoff. I know you're shaking your head, protesting that while Batman, and particularly Christopher Nolan and Christian Bale's interpretation of Batman, certainly deserves praise as an iconic figure, Nickelback most certainly does not.
But what was it Harvey Dent said? "Either you die a hero, or you live long enough to become a villain."
After watching an old trailer for Batman Begins that was circulating on Twitter, I'm not sure if that quote applies to Nickelback or Batman!
Again, you scoff, but the fact is the most ridiculed rock band since Creed has a closer relationship to the Dark Knight than you might be willing to admit.
Watching this trailer is how I remind you:
This is the greatest TV Spot of all-time pic.twitter.com/brr9suubXs

— Justin | #BLM | 10 Days till my birthday (@TheAgeOfBatman) October 30, 2019
It's okay. We'll get through this. Remember what Alfred said:
"Why do we fall, sir? So that we can pick ourselves back up again."
I don't know about you, but I forgive Batman. And I trust that he'll learn from this mistake. Either way, we all have some healing to do. Hopefully, Chad Kroeger's mom's name is Martha too.