Beer Spa Lets You Unwind in Warm Suds and Consume Cold Ones [WATCH]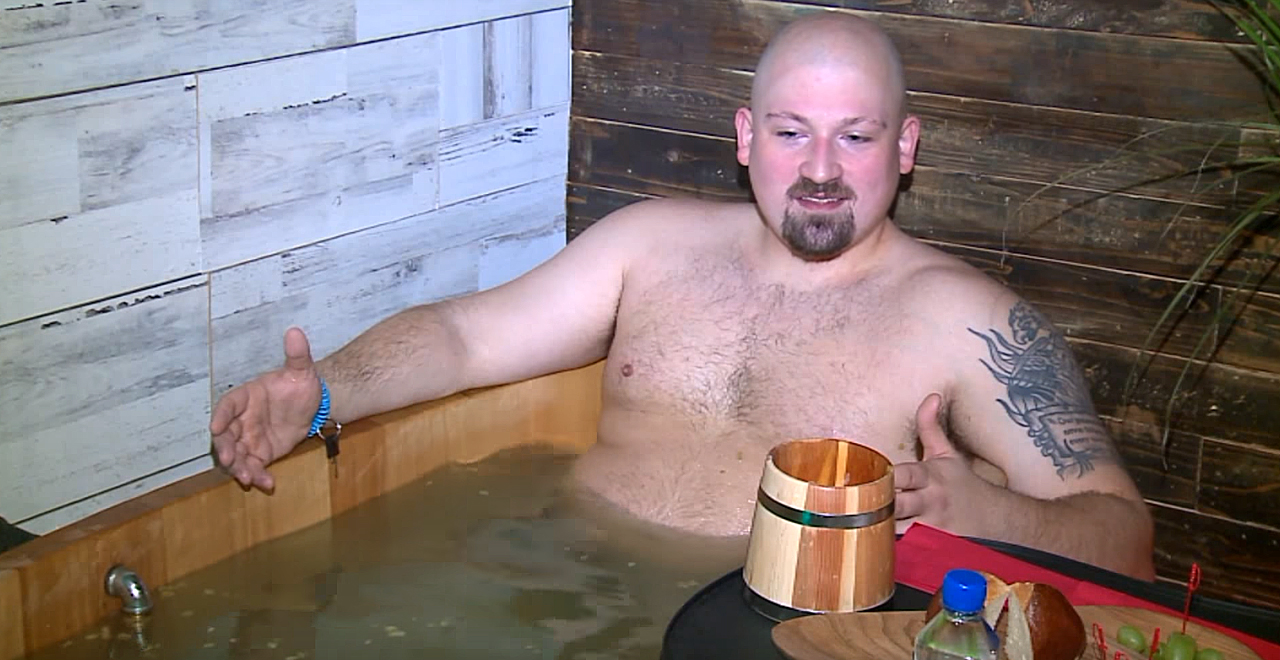 Close your eyes and relax.
Now breathe deeply and calm your mind. Imagine the weight of the world just melting away as your entire body is covered in warm beer.
No, you're not doing a keg stand. You're visiting Piva Beer Spa.
Located in Chicago's Noble Square neighborhood, Piva is the first of its kind in Chicago.
While the concept may seem new to many, these sudsy spas have long been enjoyed by those over seas in countries such as Germany and according to historians, even in ancient Egypt.
Now, thanks to Dino Sarancic and his father, Piva is bringing the experience to their customers here in the US.
But hold on a just a minute. Beer? Really?
I enjoy a good draft, but there were nights in college I can vaguely recall being sticky from warm beer and never once did I think "Damn, I'd pay good money for more of this."
So why – with all due respect – is this a thing?
Let's get the run down.
First of all, it's not all beer.
According to Sarancic, the hop filled soaking baths are only about 20% beer. That's likely just enough to receive the benefits without going home smelling like a frat party.
As for those benefits, Sarancic says the beer helps to condition the hair and skin, leaving you feeling smooth and down right brew-tiful.
In addition to a slew of other benefits listed on spa's website, those that swear by the treatment say the smell of hops is relaxing and that enjoying a brew and a soak is a great way to unwind.
But don't assume just because beer is involved that you're in for a sports bar experience.
The spa is much like any other, offering various services and treatments and even [squints to make sure I'm reading this right] a salt cave? Yep, it does say a salt cave, which is apparently also a very real thing.
Local news recently took a tour of the facilities to see what all the buzz was about:
Ok sure – this may seem a little… ridiculous – but you know damn well you've spent money on things that make even less sense than this does.
So what are you waiting for? Grab your partner or call your bros and book that trip to Chicago, you beer loving salt cave dweller!