Spoil Your Pup With Ben and Jerry's Frozen Doggie Desserts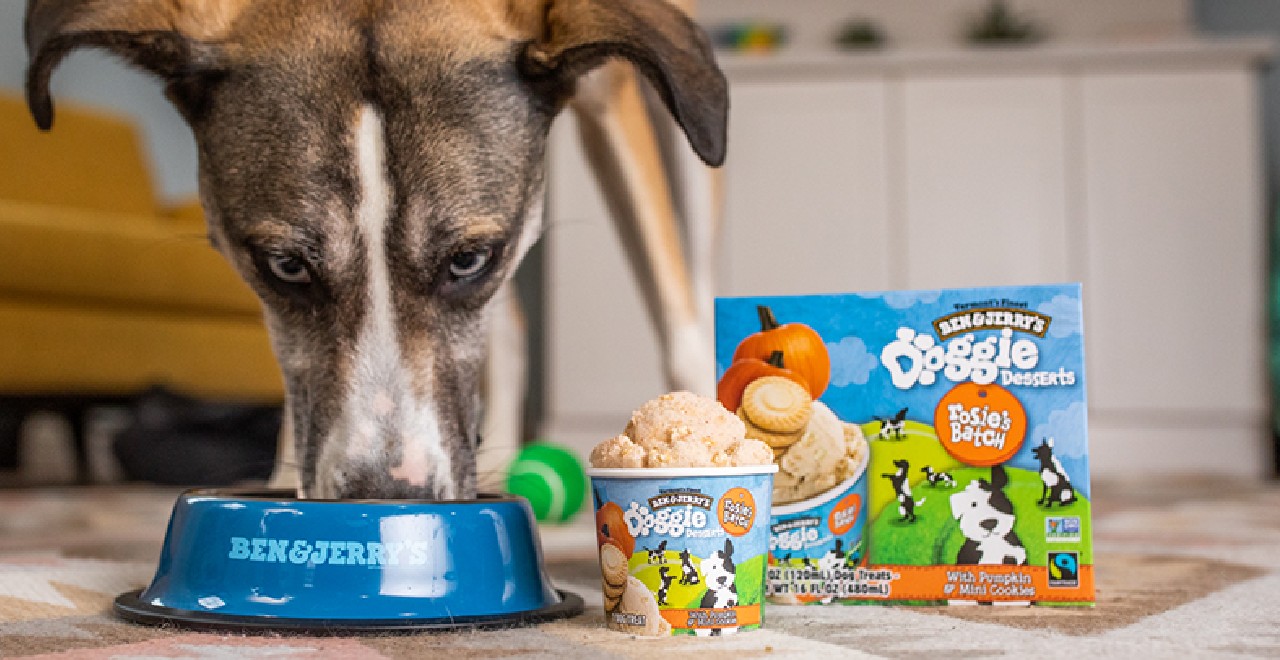 This is not a good time for many people. You know who IS loving this era, though? Dogs. It has never been a better time to be a man's best friend. For starters, most of us are home WAY MORE than ever before. On top of that, we've had our first dog beer invented so we could take our bro-ship to the next level and Budweiser unveiled their Barkweiser 7-pack that comes with a beer-shaped dog toy for your pup. And now this: Ben and Jerry's is getting into their game by creating the first line of frozen dog treats.
View this post on Instagram
It's the first product in the company's four decades that is specifically created for an animal. The company has always had a pet-friendly approach, both in the founders' passion for environmental causes, and in their policy to office dogs (there are many four-legged friends roaming the offices). The treats are being sold in individual 4-ounce cups or in packs for four.
Pontch's Mix, the first treat, has frozen peanut butter, pretzel swirls, and was named after an office French Bulldog.
Rosie's Batch has creamy pumpkin and mini dog-friendly cookies and is named for a rescue mutt in the corporate headquarters.
The Doggie Desserts are available everywhere now and are even safe for humans to eat (although seems kinda rude tbh). Since dogs don't do dairy (generally), the treats are made with sunflower butter, so they are perfectly safe and delicious for dogs.
"We know our fans love their dogs and treat them like family," said a spokesman for Ben and Jerry's. "We created this line so pups can enjoy something even better than belly rubs."
There have never been more ways to spoil your dogs, but if you can't do it during a global pandemic, when can you? The frozen dog treats are available at supermarkets and chain stores everywhere.